Get Your Little Ones in Style with Lolly Wolly Doodle #LWDfashion #kidsfashion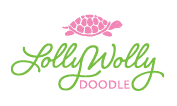 My little Doodle is a major FASHIONISTA at just 5 years old! She loves creating her own outfits and her own style. Going shopping with her is an all day affair. She head right for the kids department and starts picking out outfits to try on.
Cheyenne recently had to opportunity to review an absolutely gorgeous July 4th outfit from Lolly Wolly Doodle. Lolly Wolly Doodle has a huge selection of July 4th theme outfits for kids and moms. They even have matching and coordinating outfits perfect for family pictures. Cheyenne was able to pick her favorite outfit from the Lolly Wolly Doodles July 4th Collection. Believe me when I say this took HOURS! She had a hard time deciding on one outfit from their huge selection. She finally decided that the Red Stripe Navy Dot Sash Ruffle Neck Dress was the perfect match. I have to admit that she did an amazing job picking out the dress. The dress is very lightweight perfect for hot Summer days. Of course Cheyenne had to put the dress through the water test and see how fast it dries. She insisted using water guns. The dress dried quickly. While Cheyenne is my little diva, she also love playing in dirt. I was worried that the dress would stain easily but it cleaned beautifully.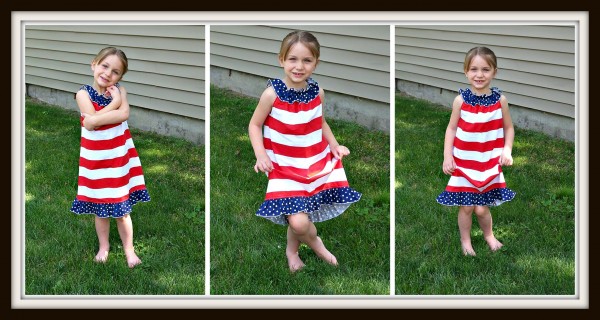 The Red Stripe Navy Dot Sash Ruffle Neck Dress came with a blue hair bow and a blue star sash. However, Cheyenne wanted nothing to do with the sash and said the dress looks perfect without it. I am extremely satisfied with the beautiful dress from Lolly Wolly Doodle and will be purchasing the girls' school clothes from them this year. Lolly Wolly Doodle was founded by Brandi Tysinger-Temple. Her story and growth as a small business owner is one that is extremely inspiring.
If you would like more information or to purchase a Red Stripe Navy Dot Sash Ruffle Neck Dress, please visit the Lolly Wolly Doodle Website. Be sure to stay up to date on all of the latest news and products from Lolly Wolly Doodle by following their social media pages on Facebook, Pinterest and Twitter. While you are there be sure to follow Mom Blog Society on Facebook and Twitter.
Disclaimer: A very special thank you to Mommerce.com and Lolly Wolly Doodle for selecting Mom Blog Society to be part of this campaign. Mom Blog Society received product free of charge to write our review. All opinions stated in our review are our own truthfully opinion and were not influenced by the sponsor or from getting the review product free of charge. In no way did we received monetary compensated for our review or opinion.