As someone with dry, sensitive skin, one of the things I hate most about winter are the dry, chapped lips that help promote cold sores. Well, winter is nearly here and I'm ready with Lip Clear Lysine+ Cold Sore Treatment!
Lip Clear Lysine+
is a natural, herbal cold sore remedy containing the powerful amino acid, lysine. It's soothing, moisturizing formula stops pain on contact and is clinically proven to reduce healing time by half.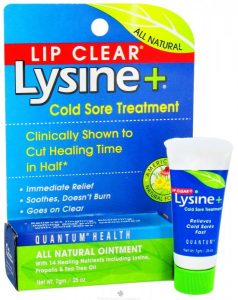 In addition to using Lip Clear Lysine+, here are some tips to help you keep your lips healthy this winter and all year long:
Protect your lips – Apply a lip balm that has a minimum SPF 21. This will keep your lips safe from the sun's damaging rays and will help keep out the infections that sneak into chapped lips, causing cold sores.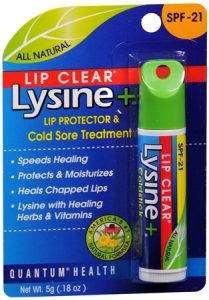 De-stress – Stress is a well-known precursor to cold sore outbreaks. Try to keep your stress levels low with calming activities like meditating, coloring, reading, going on a walk, or a hot bath.
Avoid sharing your germs – Cold sore can be spread even in the very early stages of the infection. Just because you may not be able to see it doesn't mean it's not there. You should avoid kissing as well as sharing food, drinks and lip balm with anyone who may be infected.
Don't touch! If you do get a cold sore, or feel one coming on, don't irritate it with unnecessary touching. Apply Lip Clear Lysine+ right away and experience immediate relief!
Lip Clear Lysine+ is available as an ointment, a cold stick or invisible cold sore bandages at local drug stores including Walmart, Walgreens, RiteAid, CVS and others.
The code HEALTHYLIPS can be used at Quantum Health for 10% off any Lip Clear order through April 2017. (Limit 1 per customer)