My girls are just like me, tech freaks. They love the latest and greatest but they also love trying out new items. One of the hot topics around the house has been cell phones. I have a pretty great one but my girls are still using not so great ones. We have a cell phone plan where you have to buy your phone. Sorry, I am not paying $600 for a phone so you can have an awesome one. Momma doesn't roll like that.
So you can imagine how excited I was when I heard about KOCASO's Nova One Android 6 inch 3G phone. Hello large screen and crystal clear display. The best thing? You can use it with any cell plan that uses a SIM card. At only a $139.95 on Amazon, you can't beat it. It isn't a Samsung or iPhone but it has features that rival them and also makes it a decent cell phone for most users.
If your Valentine already has a great cell phone KOCASO still has you covered. They have an amazing array of tablets, notebooks, headphones, accessories, tripods, and more. You will definitely find something for your tech lover on their site and at a price you can afford!
I wanted to highlight 4 products that really stood out to me, including the Nova One.
Tech Gifts Featuring KOCASO
With your KOCASO you don't just get a quality tablet: you get a team of people who supports you in everything from full 1-year warranty coverage to technical support. We're a team who wants only the best for you, our customers. We pride ourselves on our communication, our support, and our ability to get things done, all while putting out superior products.
NOVA ONE Android 4.4 6inch 3G Phone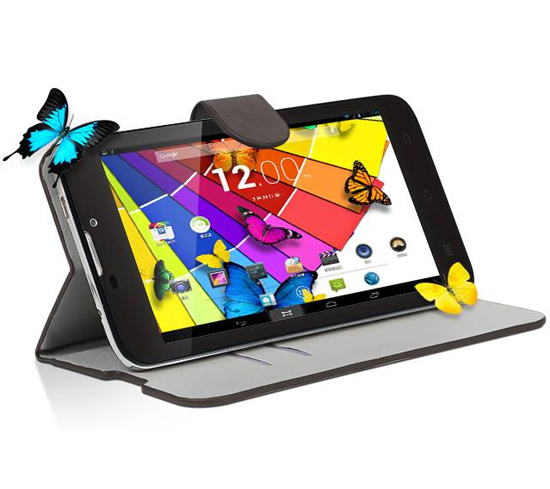 Features:
Powerful, Smart and Easy to Use- KOCASO NOVA ONE, Quad-Core CPU Up to 1.2GHz, Android 4.4, TF card slot (Up to 32GB), Capacitive IPS screen and more. Fast Quad-core processor opens up programs and webpages seamlessly. TF card slot gives you the freedom to add even more storage or transfer music and pictures. Androids 4.4 allows for easy multitasking and customizable home-screens.
IPS Screen Technology- More Accurate and Sensitive when compared with general tablet screen, IPS screen technology is more advanced. Sensitive touch, accurate positioning, whether it is playing games or other applications, you will feel handy.
Built-in 3G- Support phone call and video chat KOCASO NOVA ONE supports 2G/3G phone call, features Dual SIM card slot, NOVA ONE has high resolution dual camera which you can easily to use to take a picture or video and also supports video chat.
Bluetooth 4.0 Efficient and Convenient Built-in Bluetooth4.0, supports Bluetooth data transfer, Bluetooth headset, Bluetooth mouse, Bluetooth keyboard.
Kocaso Android 4.4 7 Inch Quad-Core MX780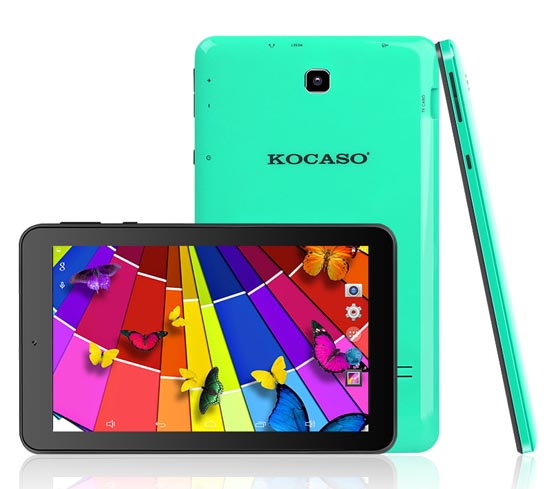 Features:
Super Fast Quad-Core Processor- The Quad-Core is up to twice as fast as the previous-generation Dual-Core, and it delivers up to twice the graphics performance, without sacrificing battery life. Which means even the most advanced apps are smooth, responsive, and incredibly lifelike
High Capacity Memory –Built-in 8GB Nand Flash and the TF card slot gives you the freedom to add more storage or transfer music and pictures. More Accurate and Sensitive! Adopt the same HD 1024 X 600 screen. Makes everything look crisp and lifelike. Text is razor sharp. Colors are vibrant. Photos and videos are rich with detail.
Built-in Dual Camera- Chat On Line & Take Photos with the MX780 is built with dual-camera front facing 0.3 MP and rear facing 2.0MP. You can share happy moments with your friends, family through live chat. Also the rear 2.0MP camera, allowing you to capture beautiful scenery at any time.
KOCASO On-Ear Headphone HP-500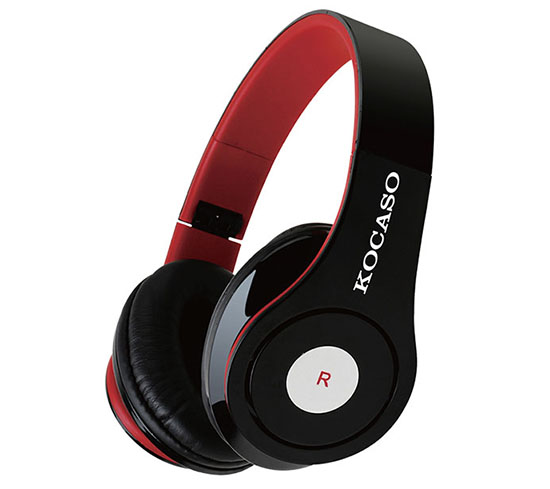 Features:
Diamond Bright Acoustic Sound
Compatibility: iPhone/ipod/MP3/Blackberry/Skype e
Natural Noise Reduction Acoustic Design
40mm Dynamic Full Range Transducer
Acoustic Suspension Bass Performance
20 Hz-20,000Hz Frequency Response
Feel-good Cushion Ear Pad l
Leatherette Foam Padded Ear Pads
Light and Durable ABS Frame
Bass Reflex Design Enclosure
Custom Head Fit Ear Cup Length Adjustment And Foldab
Android 4.4 9inch Quad-Core MX9200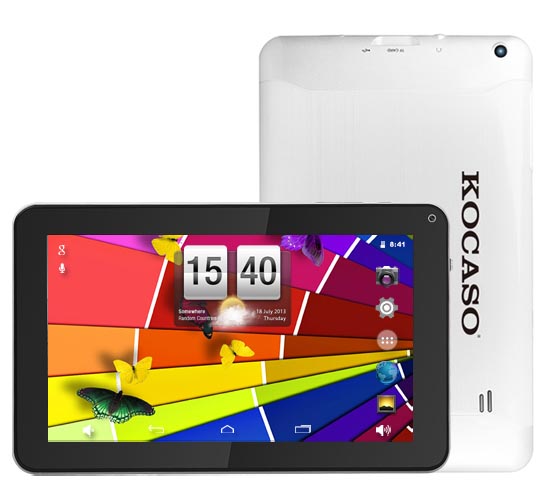 Features:
Super Fast Quad-Core Processor- The Quad-Core is up to twice as fast as the previous-generation Dual-Core, and it delivers up to twice the graphics performance, without sacrificing battery life. Which means even the most advanced apps are smooth, responsive, and incredibly lifelike
Built-in Dual Camera –MX9200 is built with dual-camera front facing 0.3 MP and rear facing 2.0MP. You can share happy moments with your friends, family through live chat. Also the rear 2.0MP camera, allowing you to capture beautiful scenery at any time.
8GB ROM- High Capacity Memory- Built-in 8GB Nand Flash and the TF card slot gives you the freedom to add more storage or transfer music and pictures.
4 Pieces Bonus Pack- Earbuds, a carrying pouch, a screen protector and a stylus pen are included. The high power earbuds, a lightweight carrying pouch, a anti-scratched screen protector and a high sensitive stylus pen will satisfy all the needs of enjoying your tablet time
Connect with KOCASO