I am single and I don't celebrate Valentine's Day but if I wasn't and did celebrate, this HP Stream 11 d010nr Laptop would definitely be a great way to capture my heart! At 11.6 inches with Windows 8.1 x64, it is a powerful little machine!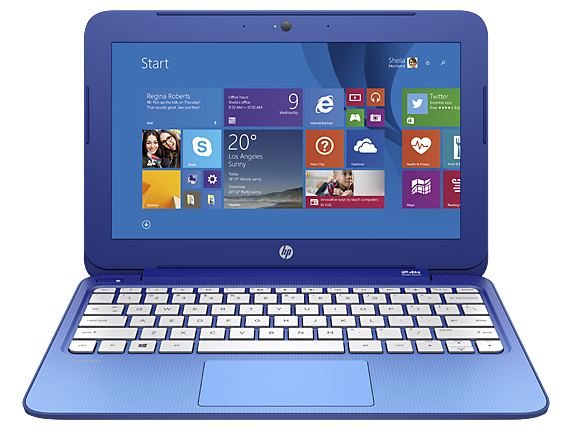 HP Stream – 11-d010nr Laptop
Clocking in at a little under $200 it may not be as cheap as a card but is definitely cheaper than that diamond ring! Don't let the price tag fool you though, this is a great little machine. It is super thin and light. It also utilizes a fanless design and flash storage. I have to admit the fanless design really got my heart going pitter patter. That is one of the things I really hate on laptops, the fan. The constant humming gets on my nerves.
I know when people see how small netbooks are they think they are not powerful enough to get things done. That couldn't be farther from the truth. The HP Stream 11 has dual-core processors and it delivers the speed you need to get things done, fast. It also has plenty of ports so you can hook it up to displays, printers, and other devices with ease. Also, it comes with an 8 hour battery. 8 hours! That is plenty to get you through the work day without worrying about charging it or finding a charging bay. It could also get you through a long, boring flight. Being on airplane with a dead device you can't charge is absolutely no fun!
The display is an HD crystal-clear display. That means the colors are going to be crisp and easy to see. The 11.6 diagonal screen will be large enough to not kill your eyes. Sometimes my tablets hurt my eyes because everything is so small! Of course the size also equals portability. This little baby will fit just about anywhere and since it is so light it won't kill your back trying to lug it around.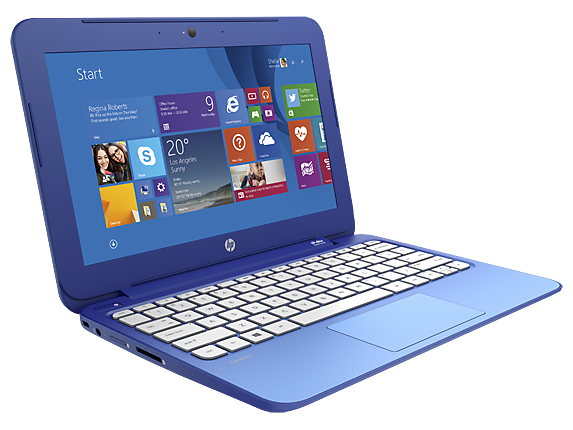 Additional Features
Office 365 personal is included. I love Office 365 and have it on all my devices that run on Windows. I love having Excel, Word, PowerPoint, and OneNote at my disposal anywhere. It keeps me organized when I am on the go.
Another really exciting feature is the 1TB cloud storage via OneDrive. 1TB is like having another computer! You can upload all of your files, videos, and pics to OneDrive and they will be available on all of your devices. How awesome is that? Never be without an important document again!
Music lover? Then the HP Stream 11 has you covered. Enjoy dynamic audio nuances and rich sounds with DTS Studio Sound. Plus all the music you own and stream will be in one place thanks to HP Connected Music. You can also sync wirelessly to speakers, your phone, and other bluetooth enabled devices.
The HP 11 d010nr Laptop is a powerhouse full of the best features in a productive and portable package. If you are looking for small but with a lot of power, I highly recommend this laptop.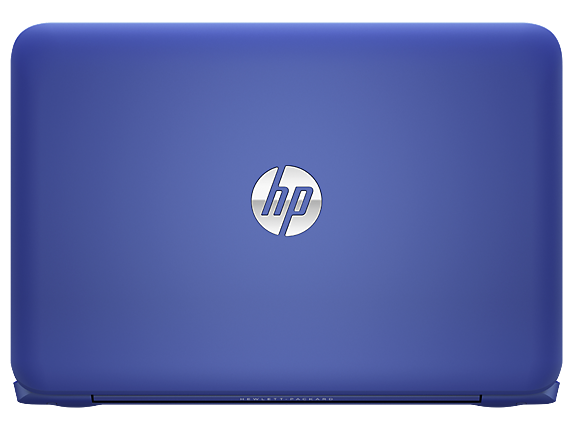 Additional Specs:
Operating system
Windows 8.1 with Bing 64
Processor
Intel® Celeron® N2840 with Intel HD Graphics (2.16 GHz
up to 2.58 GHz
1 MB cache
2 cores)
Graphics
Intel HD Graphics
Display
11.6″ diagonal HD anti-glare WLED-backlit (1366 x 768)
Memory
2 GB 1333 MHz DDR3L SDRAM (onboard)
Hard drive
32 GB eMMC
Wireless
802.11b/g/n (1×1); Bluetooth®
Power supply
45 W AC power adapter
Battery
3-cell
37 Wh Li-ion polymer
Battery life
Up to 8 hours and 15 minutes
Ports
1 USB 3.0; 1 USB 2.0; 1 HDMI; 1 headphone/microphone combo
Expansion slots
1 multi-format SD media card reader
Energy efficiency
ENERGY STAR® certified; EPEAT® Silver registered
Webcam
HP TrueVision HD Webcam (front-facing) with integrated digital microphone
Color
Gradient micro dot horizon blue with a horizon blue to light turquoise keyboard dock
Pointing devices
HP Imagepad with multi-touch gesture without on/off button
Keyboard
97% size island-style
Dimensions
11.81 x 8.1 x 0.78 in
Weight
2.74 lbs
Warranty
1-year limited hardware warranty support
What's in the box
Gift card
Software included
McAfee LiveSafe™ 30-day trial offer (Internet access required. First 30 days included. Subscription required for live updates afterwards.)
7-Zip; Getting Started with Windows 8; HP Connected Drive; HP Connected Music; HP Connected Photo; HP ePrint; HP Support Assistant; HP Utility Center; Microsoft Games; mysms; Netflix; Skype; TripAdvisor; Get 25GB of free online storage for six months with Dropbox
Office 365 Personal 1-year.
Connect With HP
I received monetary compensation for this post but all opinions are 100% my own.