The first thing you notice about Rox's Secret Code is that the girl on the cover is a total rock star. A biker jacket and pink tutu? She's way cooler than I am.
Rox's style sets the tone for the whole book and how beautiful it is. The colors pop off the page and the illustration stays fresh and fun. The story is fantastic, with great layers and lessons on top of being an educational and empowering book. All in all, Rox makes technology fun and aspirational for girls.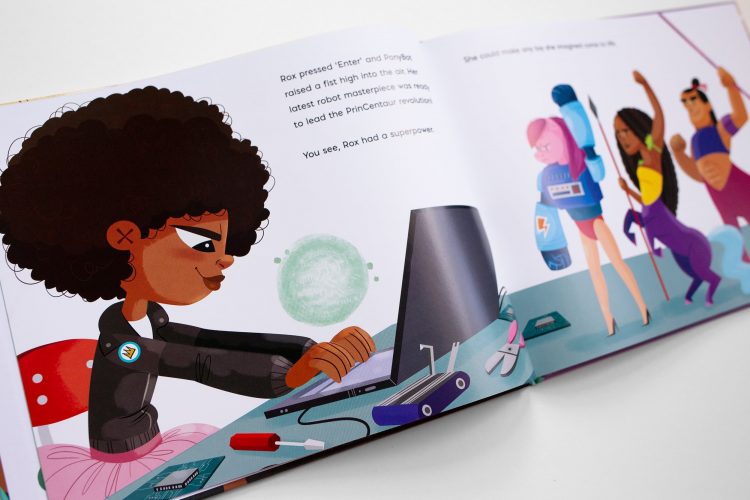 As she puts the finishing touches on a rebellious 'PonyBot,' dad pops in and tells her to clean her messy room. Actually, he SCREAMS at her. Love it. Always appreciate realism in children's books. But instead of throwing a tantrum or doing what she's told, Rox decides to make a robot that puts away her toys for her. You go, girl. While the rest of us are buying our useful robots on Amazon Prime, Rox skips the annual fee and 2-day wait. So resourceful!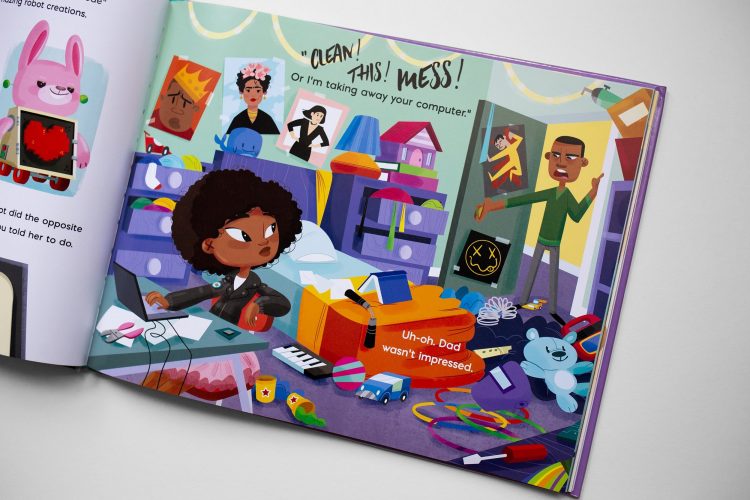 Rox's robot is so good at cleaning up that it starts reorganizing everything: trees, cars, the whole city. As everyone freaks out, it's on Rox to find a solution. She's about to have a meltdown when her neighbor Amar (love that he's not an average Joe!) shows her some support. A boy sidekick who's a good listener? This book has great role models for girls and boys. An empowered Rox wipes away the tears and saves the day.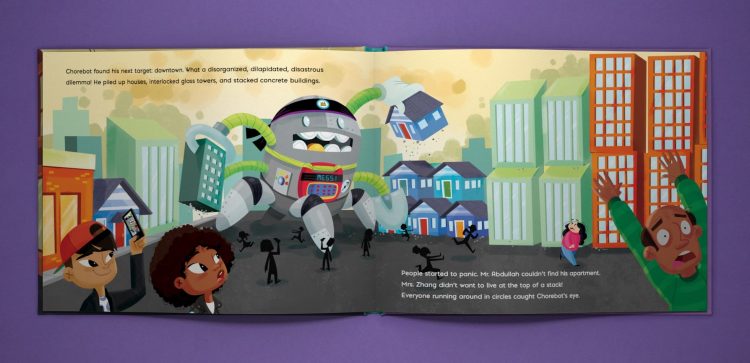 The book calls coding a superpower, which I love. You get the idea that when you know how to code, you can make anything you want. But the story never gets bogged down with explaining how code works. It's like they hide the lesson in the story, the same way you can make those spinach brownies that don't taste like spinach. (For the record: I taste it. No fooling me, spinach!)
Rox is a leader who controls her own destiny and solves her own problems. She's a refreshing take on what a girl can be, a new kind of hero for our tech-centric world. She's someone kids—both boys and girls—can relate to and walk away inspired. Kids read a fun story and next thing you know they're playing make-a-robot. And I'm wondering how close they are to being able to redesign my website.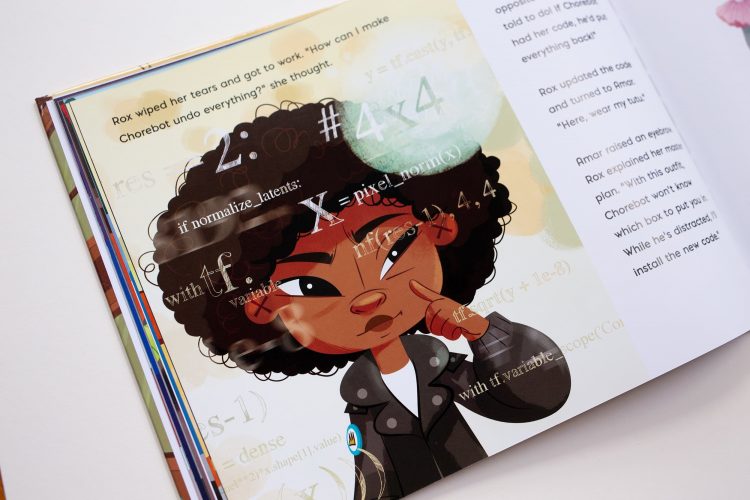 Oh, and there's an app! I love that they thought of taking inspiration into action right at the end of the story, with a a coding game that plays right off the book! It makes sense. When the story ends, kids want more. And with the app, they can start playing with robots and code straightaway. Even more amazing, it's an AR app. When you hold your phone up to the book, a robot COMES TO LIFE on the cover. It's pretty mind blowing.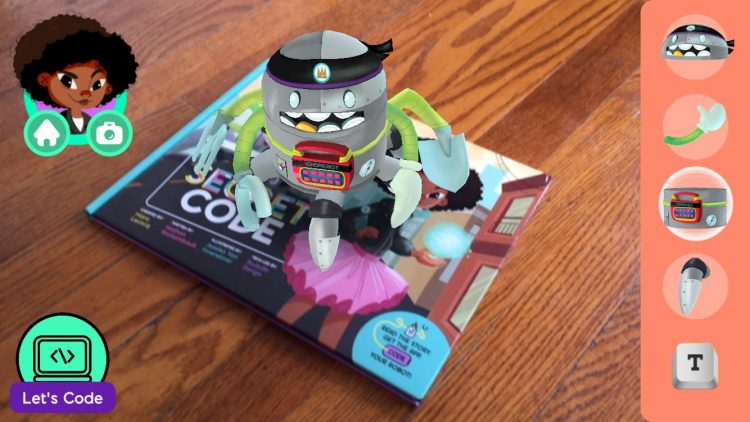 First, you make your own robot—just like Rox. Then you use "block coding" to make it pick up toys and put them away. It's easy and fun to play and just as important it makes coding easy and fun, too. It shows kids that code isn't something other people do; it's something they can do.
So who should read Secret Code and play the AR game? Everyone! It's an empowering, entertaining story that transforms coding into a superpower. So if you're into coding, technology, apps, games, robots, computers, education, STEM, or making the world a better place, you'll love this book. And the app. And watching your kids play robot and get into coding. So, get your hands on Secret Code. And cross your fingers that your kids turn into tech leaders tomorrow.
[vimeo embed: https://vimeo.com/297034381]
Rox's Secret Code – Picture Book & AR Coding Game
from
Secret Code
on
Vimeo
.
Get Rox's Secret Code on Amazon and download the game (iOS for now): www.yoursecretcode.com