WOW, look how technology has changed when it comes to measuring your children. I can remember my mom and myself as a parent measuring my children's height. My oldest child would always ask me to measure him and we would record his height on his bedroom wall.
Well, not any more you see InBody has developed this new awesome measuring device called InBody Push Stadiometer.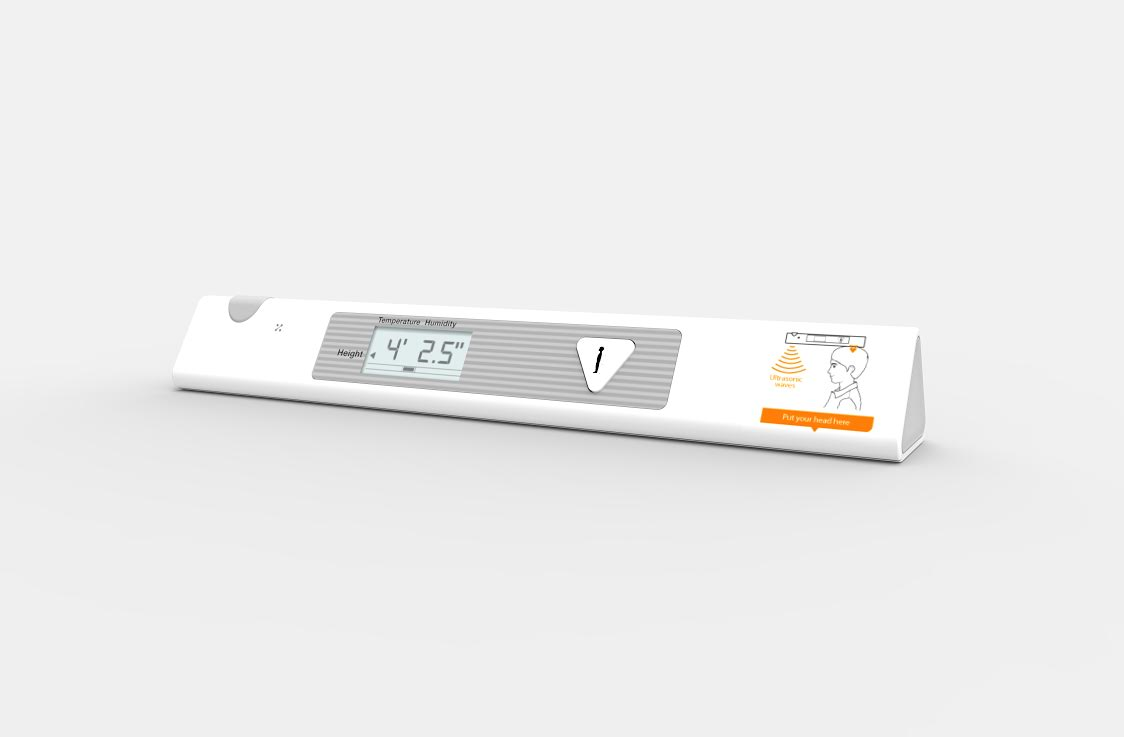 I know mom's, I can hear you asking what is this PUSH? Well, PUSH is a handheld, next-generation stadiometer that uses an ultrasound sensor to measure an individual's height with pinpoint accuracy. Once leveled, the PUSH identifies temperature and humidity to assess the area and delivers a precise measurement with just 1 push of a button.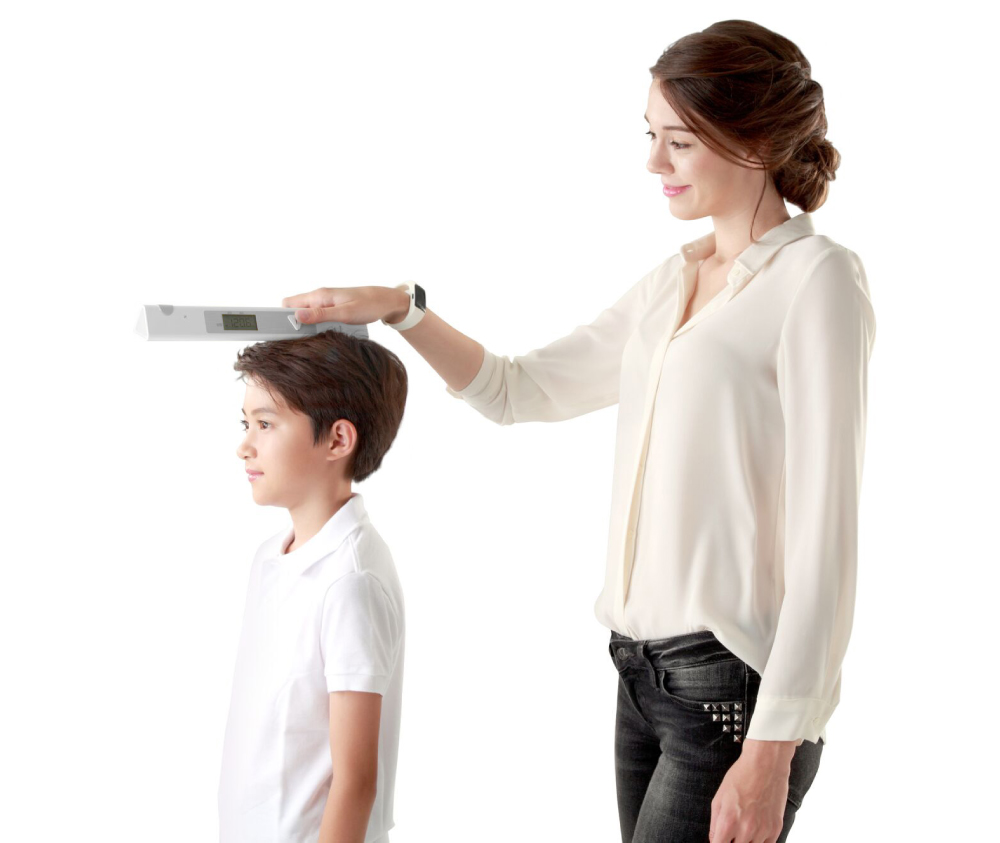 Now there's so many things I like about the PUSH Stadiometer. When I tried it out I notice that you must make sure the unit is leveled correctly on your child's head in order to receive an accurate reading. I love that it took no time to measure the boys and most of all I really like the visual display, the visual display made it so easy for everyone to see their measuring height. Back in the day we only had something like a piece of ribbon to measure our children, there were no ultrasonic sensors or anything of that kind to measure.
You may be asking also what is this ultrasonic sensor, well the ultrasonic sensor is the main feature in this unit because the ultrasonic sensor which is on the bottom of the product helps to calculate your child's height from his head to the distance to the floor. Another great thing about the PUSH Stadiometer is it measures 30cm in length, its small volume makes it an ideal portable device for everyday use and can travel with you anywhere.
But wait there's more, remember how I told you how I would record my kid's height by marking it on his bedroom wall. Well PUSH Stadiometer also has an app that will allow you to keep a record of your child's growth, so now I can just look at my smartphone instead of writing the boys height down.
The smartphone PUSH: Growth Diary app registers and manages up to 20 individuals from the age of 3 to 20 based on the CDC growth chart.
This is a very useful app not only for us parents but it's also good to be able to share with your children's physicians so you both can see whether your children are growing properly, and how your children's height and weight are changing compared to the standard medical growth charts.
The process is very easy to do on your smartphone, just register with a cell phone number and enter your kid's birth date.
All the information you need will now be in the palm of your hands when it comes to keeping up with your children's' growth. No more worrying about your children's growth for again the PUSH Stadiometer can record and keep you updated daily with graphs and information.
I don't know about you but as a parent with children I think this is a great product for all parents to have on hand. I love that it takes away the guessing and provides you with accurate growth information.
Remember: The PUSH is quick and easy height measurement, has ultrasound sensor that measures your child's height in a second, indoor temperature and humidity level check up as soon as the device is on, indoor temperature and humidity level are measured also a design that fits one hand and a handy triangular shape not only to hold easily, also to place it anywhere horizontally.
So you see you just can't go wrong when you try out the PUSH Stadiometer! Thanks InBody for making such an innovative measuring device for our children.
Connect with InBody.com via Facebook | Twitter |ShopInBody.com