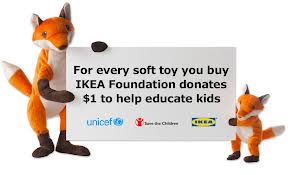 IKEA Holiday Soft Toys Campaign Runs November 4 – December 29 Supporting UNICEF and Save the Children Educational Programs in 40 Countries. IKEA Soft Toys which are going to make a perfect gift for anyone this holiday season. And for every IKEA Soft Toy or children's book you buy, the IKEA Foundation donates $1.00 to education programs worldwide supported by UNICEF and Save the Children.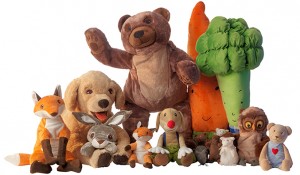 Let's all get involved by picking up your own IKEA Soft Toy for someone in your life this holiday season. Not only are you getting a special little someone an amazing gift, you're going to help children around the world. You can purchase IKEA Soft Toys From there wide selection of Soft Toys stretching in prices from .40 cents to a little over $14.99 (how cheap is that!?).
My little Sophie just adores her IKEA Soft toys, but I'll tell you, these little critters are just for the kiddos! Think about the pet in your life that loves to toss around a stuffed toy! I know my Harley girl loves a good soft toy she can play and snuggle with. Yes, Harley is my dog, she is spoiled rotten and she loves stuffed animals!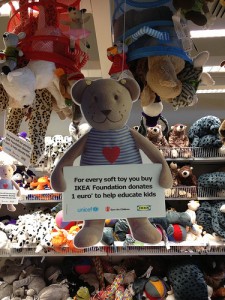 BUY IT:
Go look at IKEA's large variety of Soft Toys and pick the right one for you or someone in your family. They won't be disappointed this holiday season when they get to cuddle up to there new IKEA Soft Toy with a smile.
Connect with IKEA
Disclosure: I received a free product from the sponsor to review. I received no monetary compensation and my opinions are my own and were not influenced by the sponsor.