A Plethora Of Possibilities
You don't have to live in an apartment or a house. You can live on a yacht or in a mobile home. The possibilities are endless. When it comes to improving your and your family's living situation, there are a few things to keep in mind.
You want to improve in terms of comfort. Additionally, it would be nice to get your money back—a good way to do that can be upgrading the property you're investing in. Also, you may just want to find a permanent place to spend your prime years and raise your children—which may mean getting involved with a fixed long-term mortgage.
Upgrading your living situation can be done many ways, depending on your personal situation. However, if you find a closed door down some avenues, it doesn't necessarily mean you are left without options. Consider an owner-financed mortgage, as an example.
Owner-Financing Advantages
An owner-financed mortgage refers to a situation where the seller of the property finances the sale and carries back a mortgage note. To sell owner financed mortgage properties, it makes sense to work with a professional group. In this scenario, it can be advantageous to either buy or sell.
If you're not necessarily in the best credit bracket, but you are good with money, you can still live in the home of your dreams should you buy the right owner-financed mortgage.
If you're looking to maintain a trickle of residual income as a seller, you'll collect interest and regular payments on the property you sell to such an individual. It can be a real "everybody wins" situation.
You could additionally do something like this: if you've found a nice condo or something near the ocean, you can facilitate a seller-financed mortgage sale, then put the regular payments from the individual you've sold to toward your new living situation on the beach.
Condominiums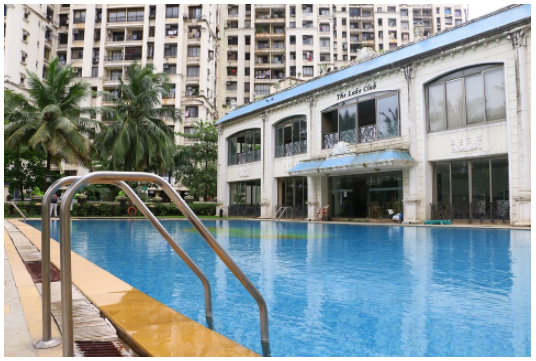 Condominiums are basically larger-scale apartments—often on the coast—which are in the same price-range as a traditional residence. Meanwhile, luxury apartments offer a scaled-down version of the same thing. A luxury apartment is usually smaller and can be rented or owned depending on the tenant's proclivities.
You might find this an upgrade in living conditions that are paid off long before your original residential sale has finished, giving you discretionary income on top of an existing property.
Property Upgrade
Another solution to upgrade your living solution involves simply revamping the home you currently live in. If you haven't remodeled your home in a while, that might be the thing to do. If such a project is just too intensive, you might want to start small and make some sort of alteration every now and then instead.
One such small alteration could entail shopping from Lantern & Scroll: electric & gas lighting | copper & brass lanterns that are guaranteed to last a lifetime which will add a glowing ambiance to your home.
The enhanced ambiance can actually add a level of charm, value, and scalability to your home. In such a way, you can make tiny changes over time until you've added tens of thousands of dollars to your home's value. When you do finally sell, you'll see a profit.
Whatever you choose to do to upgrade your living situation, remember you will see the goals being realized. It just may take time and an approach you may not have previously considered.