Being a mom is said to be one of life's greatest gifts to any woman. It's a connection that is pure and one that makes your heart swell with love and happiness. It's a gift, and a relationship that never ends. An unimaginable blessing. A journey of unforgettable, life-changing moments.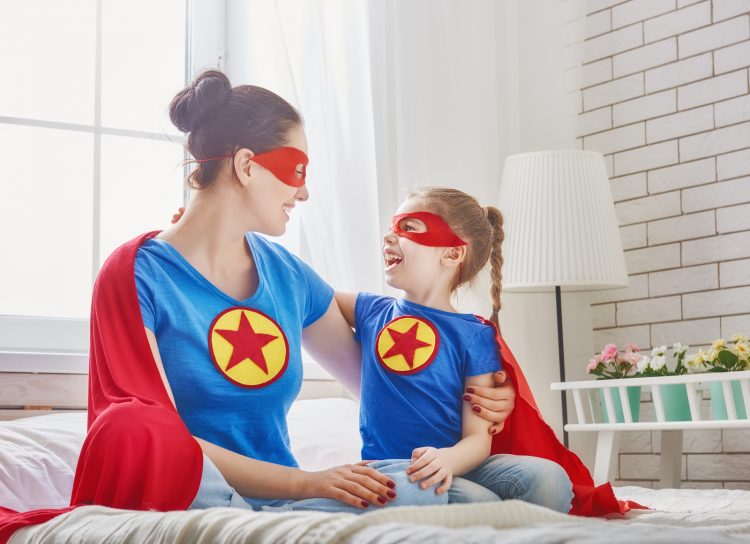 But with all the wonderful experiences along the journey of motherhood, it certainly has its fair share of challenges, and we're not talking about the dirty diapers and the tantrums. The challenges we want to talk about today are for the many moms around the world who are exposed to dangerous contaminants in their drinking water. Needless to say, you too might be at risk of drinking contaminated water – even if your water comes from a municipality.
Without access to safe drinking water, your duty as a protector only gets more stressful and difficult. For the most part, you won't be able to keep yourself and your loved ones safe from infections and illness. Depending on what's in your water, it could affect your children's development as well.
That's why, as a mom, it's important to know the profound effects of certain contaminants present in your drinking water and the various ways they can affect the ones you love the most.
Here are some of the most common contaminants plaguing our drinking water today and what you can do to protect yourself and your family from these health-threatening culprits:
Lead
You probably already know that being exposed to lead is unhealthy, but you might not know how much it affects human health.
To give you a slight idea of how dangerous this metal is, the EPA and the CDC have warned that there are no safe levels of lead for children. On top of that, the EPA has set the maximum contaminant level goal for lead in drinking water at zero. But still, the small traces of lead present in old corroded service lines, plumbing pipes, and household fixtures can leach into your water supply and affect you and your family.
Effects on Children
Fetuses, infants and young children are especially vulnerable to the effects of lead. Even at low exposures, lead can cause damage to the central and peripheral nervous systems in children.
If you notice any of the following signs and symptoms in your child, they may be a victim of drinking lead in your water:
Behavioral and learning disabilities
Impaired hearing
Slowed growth (shorter stature)
Lower IQ and hyperactivity
Abdominal pain
Constipation
Effects on Pregnant Women and Adults
Lead can quickly pass from a mother to her unborn or breastfed baby. This can put her at risk for miscarriage and can cause the baby to be born too early or too small. It can also hurt the baby's brain, nervous system, and kidneys.
Lead is also harmful to adults. Once they're exposed to a considerable amount, they can suffer from decreased kidney function, reproductive problems, and cardiovascular effects.
Chlorine
Chlorine is a chemical that is used to disinfect our water so that it's safe for drinking. It certainly does a great at killing germs and removing most pathogens that cause a host of diseases such as cholera, typhoid, and dysentery.
But like all great things, chlorine has its drawbacks. For one, people who drink chlorinated water are 93% more likely to get cancer than those who don't. When chlorine mixes with even the smallest amounts of organic compounds in water, it produces harmful byproducts called Trihalomethanes (THMs). These by-products then produce free radicals that can cause cell damage.
Several other harmful effects of chlorine use include:
Various cancers
Problems with the immune system
Heart attaches
Reproductive problems
The ability to kill water-borne bacteria is the main use of chlorine, but when it is introduced to the human body, it destroys our healthy and flourishing gut bacteria, where about 70% of our immune system operates.
Fluoride
Tooth decay is one of the most common health problems affecting children today. Many people who cannot afford those regular dental checks often add fluoride to their water to minimize expenses and for other dental benefits. Some cities dose their water with fluoride which is scary.
The goal is to prevent or reduce tooth decay. But does fluoride do more harm than good?
Fluorosis, a defect in tooth enamel, can occur when children ingest too much fluoride. This causes brown splotches and mottling to appear on the teeth. If you notice these discolorations on your children's teeth, they are most likely telltale signs of fluorosis.
Fluoride doesn't only affect the teeth, but other internal parts of the body like the brain, nervous systems, hormones, and thyroid glands. Sure, a certain amount of fluoride can prevent cavities, but with the amount of fluoride possibly in your water supply, how can you control the level of exposure that your loved ones will receive?
People have died from acute fluoride poisoning from public water supplies. Therefore, you should try to do your best to safeguard your children's health and the health of those living in your household from destructive chemicals like these.
What Can You Do?
The EPA requires all community water systems to adhere to certain water treatment safety standards, but contaminants can still enter your water supply as the water travels to your home. For this reason, you need something that will stop the many different types of pollutants from invading your home. Our water supply is deteriorating with age and with common pollutants, pipe breaks and run off seeping into your water we can't be more careful.
The best available option is a whole house water filter system. These systems filter out unsafe levels of chlorine, lead, fluoride, and other contaminants from your water that can cause severe health problems. A high-end system uses advanced water filtration methods through multiple filtration stages to remove most common harmful contaminants from your home's water supply.
Furthermore, whole house systems require little or no maintenance and are very cost-effective. The Springwell CF1 Whole House Water Filter system & Salt Free Softener is probably your best option. It has all the features and functions of a premium, high-quality filter and will provide safe, contaminant-free water for your entire household; thus keeping your children and other loved ones safe and secure. It's extremely low maintenance with one filter change per year and easy to install. Check it out!
Verdict
We hope that this article will further help you to provide a safer and healthier home for you and your family and that you'll continue to be the super-amazing mom that you are! Good luck.