Numerous studies have demonstrated the positive effects of time spent outdoors on children and adults. Time spent in natural settings has been shown to improve cognitive function, reduce stress, and hasten the healing process. You can encourage your children to spend more time outside by making your backyard a fun place to play. They can keep active and occupied while having a great time playing, thanks to a well-designed play area with loads of exciting things to do. Plus there are plenty of other ideas you can use as well; read on to find out what some of them are.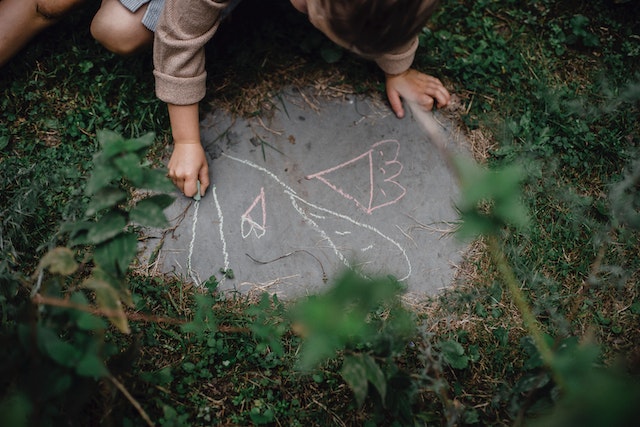 Make A Den
Building a secret den in the backyard is a lot of fun, and what's great is that children can really use their creativity while envisioning the design of their den. String a sturdy washing line or piece of rope between two tree branches or use bamboo canes to create a simple teepee frame.
Put a waterproof sheet inside the den, then fill it with blankets and cushions to make a warm and cozy hiding place. If you don't have access to the supplies you need at home, you can find some great kits to buy online.
Let Them Get Dirty
Kids love dirt, so why not give them some to play in? In this free-play area, kids can make up any story they want and have a lot of fun getting dirty. Make sure they know that's okay, and let them make as much mess as they want. Set aside a part of the garden for the kids to play in and add some topsoil to it. It's highly likely the children will want to get outside as much as possible when they know they can get muddy and mucky and have the time of their lives.
Eat Outside
Rather than having to call the kids in for dinner when they're having fun outside, why not take dinner to them and enjoy it al fresco? If you can eat with them, that's great too – family meals are the perfect time for bonding.
The longer the children can be outside, the better, so if you have a patio area or even a patch of grass that a blanket could fit on for a picnic, you don't have to stop the fun, and you can ensure the little ones get their food. If it's starting to feel chilly outside, you can invest in some oak logs for sale for your fire pit to keep things warmer. Just make sure you stay outside when it's lit to keep the kids safe.
Get Some Chalk
For even more creativity, have them use some sidewalk chalk instead. To start over with a clean surface, all it takes is some rain or a hose. If you want to write on something with chalk but don't already have a chalkboard, you can buy one or make your own with chalkboard paint. It looks great on a fence, playhouse wall, or patio.
Chalk is a fun way for kids to be creative and play games like tic-tac-toe, and it can be used as a resting point between more strenuous activities, such as running about and playing catch, so encouraging kids to stay outside for longer.