As your kids get older, it's almost possible to see their preferences change in front of your eyes. You go in fairly short order from buying them Disney pajamas to band posters. You become aware that you won't be able to explain a rude joke on the TV with a harmless lie for much longer.
Another thing that changes is that the space your kids inhabit can start to look less fit for purpose. Their bedrooms will need overhauling at some stage, and then there is their living space. Although you want to keep the family all together as much as possible, let's face it. Bigger kids take up more space and are less timid. Sometimes you need more living areas.
If they're moving from childhood to adolescence, it may be time to think about a den for your young ones. If nothing else, it will mean you can watch the news in peace.
Decorating Your Den
It's still part of your house, so you don't want to give youthful tastes absolute free rein in the den area. Should you have to move at some stage, it's tougher to sell a house where one room is painted black or in some extremely loud shade.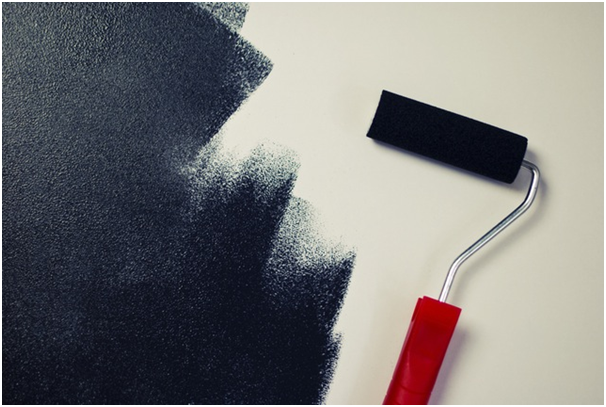 However, it's their room so you should consult with them. Teens aren't going to want magnolia walls, but you can find a compromise in a color that is vibrant without being migraine-inducing. For lighting and wall hangings, take your youngest and your oldest to a home-wares store. Get them to agree on pieces that will make the room youthful but somewhat classy.
Selecting The Right Furniture
Your kids will have years in the future in which to buy more conventional furniture for themselves. The vibe in a den, though, should always be more chilled and informal. This is a room where they'll kick back, watch TV and play video games. It suits a more relaxed atmosphere. So speak to them and share the likes of Fombag product details.
A few large bean bags will allow the room to be a place to chill out, while also being fully supportive of growing bodies. Think a kind of a student dorm room aesthetic.
Entertainment Options
The main expense here will be from a TV. If the kids already have TVs in their rooms, they won't want to lose that privilege. Find a good value set that's a decent size (you don't want them sitting right in front of a smaller TV). You might not be over the moon about this idea, but let's face it. When you're trying to watch the news or a soap, you don't want them switching over to MTV every five minutes.
Openness Is The Key
A final tip for a den room is for it to be as open plan as possible. There may be a lot of people in there at any given time if they have friends over. The more they're packed in, the harder it is to keep a room tidy and smelling fresh. Also, as much as possible, you want the kids to be getting natural light. You may not be able to force them to go outside, but you do want to avoid them becoming vampires.