You're going to have the biggest influence on the overall success of your business. However, you won't be the only influential factor. If you have staff, then collectively, they might have nearly as much influence as you do. As such, it's important that you're working to ensure that your workforce has the capacity to take your business to the next level. If they don't, then you'll be holding your business back — and for no good reason, too. In this blog, we're going to run through some of the most effective ways to liberate your staff and ultimately push your business forward.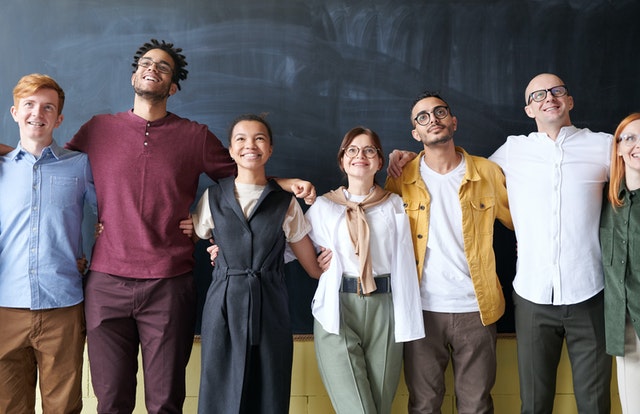 Have an Identity
We'll talk later about hiring the right people. But it's also important that you play your own role in creating a work-friendly environment. One good way to do this is to have a company identity. This means consciously working to create a set of principles that'll guide the employee experience. If you don't have that, then you'll run the risk of the atmosphere of the office going in a negative direction. These things should be actively managed, rather than just letting them take care of themselves. So have a think about what working environment you want your company to have!
Hire the Right People
It'll be much easier to have a productive workforce if you've hired the right people for your business. If you don't, then you'll always be pushing the boulder up the hill trying to make things work. There are multiple things that contribute to getting the right person for your company. One is, of course, the employee's past experience and qualifications. But then there's also the culture fit element. Are they in line with the broader values and atmosphere of your company? A person could have a stellar resume but still not be right for your company.
Successful Onboarding
But hiring the right candidate is only the start. You could have someone with all the potential in the world, but if you don't integrate them into your company, then there'll only be so much that they can do. Think of your onboarding process as the first water that you'll sprinkle on the seed that is your new recruit. To do this, you'll need to think about how you're going to get your employee up to start in the first days and months that they're working with you.
The Right Space
It's not just the type of work that an employee does that influences how productive they'll be. Where they work is also important. Studies have shown that people work better when they're working in a bright and pleasant environment, as opposed to an uninspiring and dark environment. So take a look at your office space. Could it be better? If so, then look at upgrading. There are some excellent office spaces at executiveworkspace.com that'll give you the working environment that you need. Once you've got the space that's right for you, make sure you're working to keep it pleasant — for example, making periodic upgrades, hiring a cleaner, things like that.
Tools and Tech
Even the most talented employees in the world would struggle to have an impact if they didn't have the tools they need to work at their highest level. In this day and age, a company risks falling behind its competitors if it isn't working to ensure that its digital infrastructure isn't all that it could be. If you don't know what upgrades are needed, then there are two approaches you can take. The first is to ask your employees what they need. The second is to hire an external consultant to review your current setup and make improvement suggestions.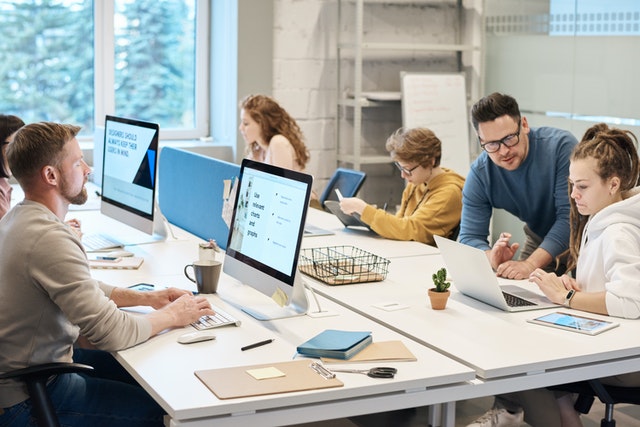 Freedom to Work
If you're going to hire someone to do a job for you, then let them do it! There's little value in bringing someone on board, only to micromanage them every step of the way. The consequences of this will be far-reaching. It'll alienate the employee, who may decide to look for work elsewhere. It'll also have a detrimental impact on your business. Instead of getting the most from your employee's talents, you'll be limiting your business to just what you know. And while you'll know a lot of things, you won't know everything!
Getting to Know Each Other
Studies have shown that people that have friends at the office work better than those that don't. Also, collaboration is also improved when the team of staff know each other. Of course, it's unlikely that everyone will become best friends if they're not given the opportunity to do so. As such, it's important that you create space for people to meet each other. This could be by hosting after-work drinks, organizing retreats, and having a space in the office where people can get together.
Time Off
Your employees can't work, work, work. If they're going to deliver their best for your company, then they'll need to be well rested. You can increase the likelihood of that being the case by being generous with your time-off policy. Some employers are reluctant to give their staff time off, but it's important to do so.
Open Dialogue
Finally, have a think about your leadership, and particularly, your willingness to engage with your employees. While it can be tempting to think of the employee/boss dynamic as a one-way conversation, that's not the case. It should be a back and forth. The benefits of this are far-reaching. For instance, it'll help to make your employees feel more engaged. They'll know that if they have a concern or issue, then there's somewhere that they can turn. Second, it'll allow you to spot potential problems before they happen. You'll be on top of your employee's progress and well-being — and that'll function as a solid platform upon which your company can grow.
Conclusion
As we've seen, there are plenty of ways to create an environment that liberates your workforce. Take the tips we've outlined above, and it won't be long before you notice an increase in productivity and output!