Parents are excited about the arrival of their baby and will be eager to show the baby to the world. A stroller is found high on the list of baby items to purchase. You will need a stroller to make outings with baby easier. Making a choice on the best baby stroller can be a tough decision.
Remember that buying a stroller is a big decision. You will need well-packed information to help you make the right choice of stroller for the little one. What are the factors to have in mind when choosing a baby stroller? Read more on this topic and make an informed choice when you buy a stroller for your baby.
How to Choose a Stroller
When out looking for the best baby stroller, you will need to keep the following in mind.
Cost: If you are a first-time parent, it may be a shocker to see the prices of strollers in the local baby store. High-end stroller brands can have price tags of more $800 and more. However, you can find a good stroller that fits your budget.
Weight: You will want a baby stroller that is light enough to lift in and out of your car, and up or down apartment steps. The majority of strollers range from 10 pounds to 30 pounds. Stronger and durable strollers tend to be heavier. Jogging strollers are generally heavier with some being over 30 pounds. Heavier strollers are hard to handle and manipulate through tight spaces. Lightweight baby strollers are easy to handle and navigate through rugged terrains and public transportation.
Family Size: Some parents aspire to have one baby and the family is complete. Whereas other parents will want to wait a number of years before getting another baby. You will be best placed to buy a single stroller to comfortably meet your needs. Parents who plan to have a big family by having a second and even a third child in quick succession. You should buy a single stroller that can be converted into a double stroller or one that can accommodate up to three children (includes a stroller board). Check out GB Pockit stroller reviews!
Safety: Safety of your baby is an important consideration irrespective of the type of stroller identified. Strollers should have primary safety features including safety straps, safe and comfortable seat, a reliable brake system, good quality frame, and absence of sharp edges or protrusions.
Lifestyle: A baby stroller should fit your lifestyle besides being safe and comfy for your baby. Choose a baby stroller that is best suited for your day to day activities. Some people will want a stroller to hit the streets when shopping while others want a stroller to go jogging or exercising. Other considerations are whether you are a frequent traveler, a city dweller or live in a suburbs. Lightweight strollers are best suited for crowded spaces and public transportation and an all-purpose stroller is perfect for suburb lifestyle.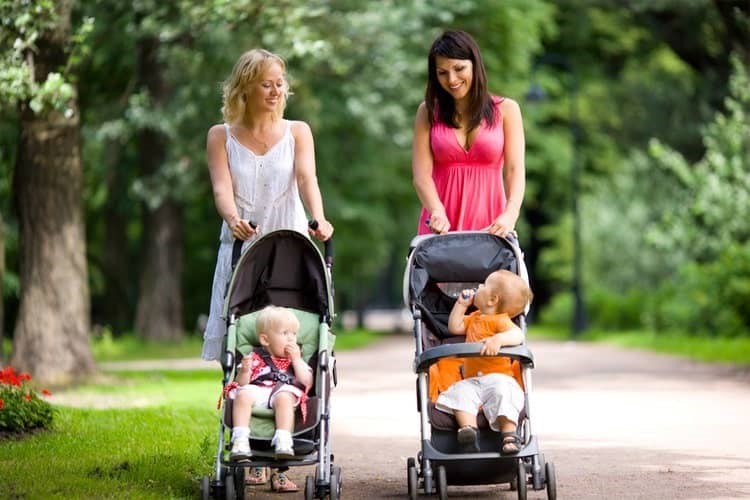 Characteristics of a Good Baby Stroller
Strollers have different features even those that fall within the same brand and type. Some of the popular features of strollers that you must consider include:
Suitability for Newborns
Many strollers are not designed for newborns since they do not have enough support for their necks and backs. The ideal baby stroller should support a newborn by holding their necks up and preventing them from slumping. Ensure that it has a stroller that reclines fully to a flat surface and provisions to clip a car seat into place.
Single-Handed Folding
A stroller should quickly open and close with one hand since you will be holding the baby in your other hand. Choose a self-standing stroller that remains upright without tipping over when folded.
Washable Fabric
Babies are messy and will spill bottle contents, spit/drool, and snacks into the stroller. A removable seat cover that is washable will help keep everything clean and healthy.
Sun Canopy
Consider a baby stroller that has a relatively bigger canopy to provide shade and privacy for the child. The canopy should have a peep-hole to check on your little one without having to break your stride or go round to the front.
Adjustable Handlebar
The baby stroller is more comfortable if it has adjustable handlebars. The handlebars can be adjusted to a comfortable height for a parent or caregiver
Stroller Basket
A stroller basket is normally found under the seat and comes in handy to carry a few items when you are outdoors. You may choose a stroller that has an extra-large basket if you go shopping frequently or spend long hours outdoors.
Other features and accessories that will make it easier for you and the baby include: a rain cover, stroller boards, snack and cup holders, bunting for cold weather, and toy attachments.
Travel Strollers
Travel strollers should not be confused for travel systems. If you are a frequent traveler, choose travel strollers that are lightweight and can fold into small sizes that can fit in an aircraft overhead bins or into a small car. These strollers should fold into small enough sizes to carry around as you travel or explore new locations.
Double Strollers
Plan ahead and buy a baby stroller that can convert into a double stroller if you are expecting twins or plan to grow the family quickly. These strollers are expensive but will save you a lump sum in the long run. Some of the available options in the market include the side-by-side seating and the stadium seating for your little ones. Choose a stroller that can grow with you and your family as the number of children grows from one to two and even three kids.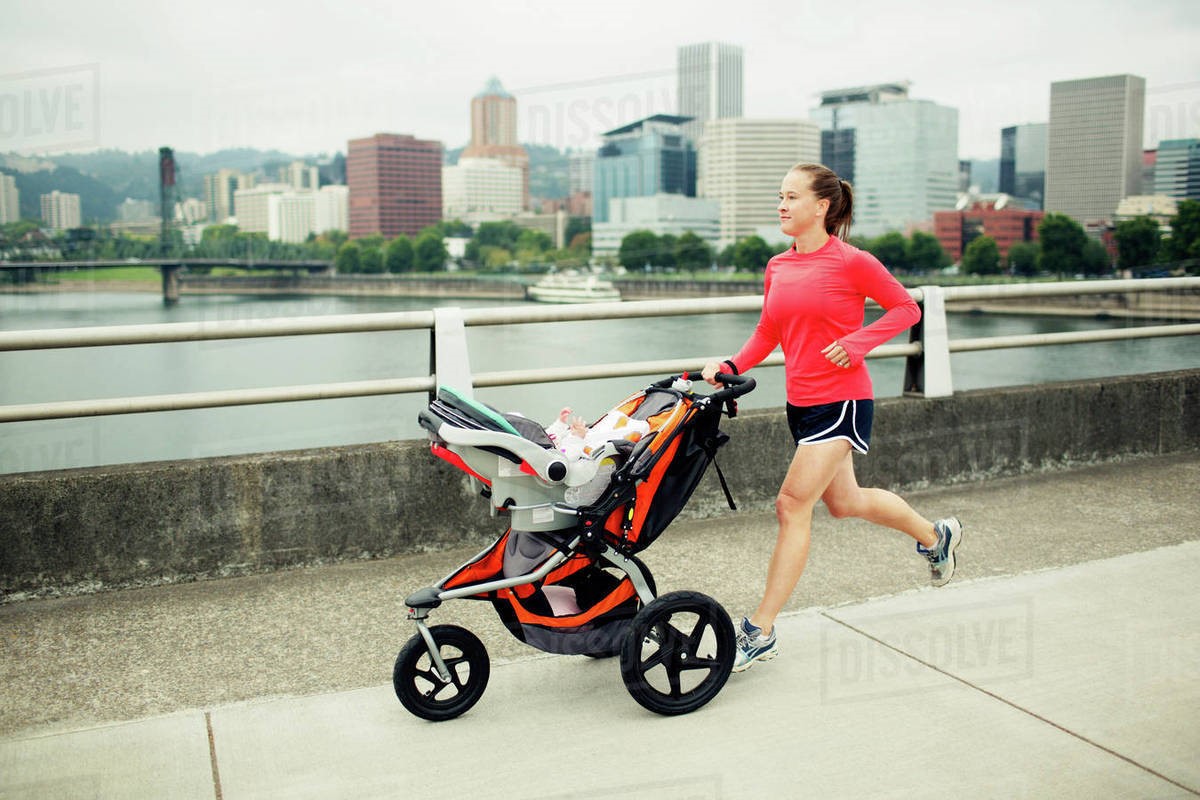 Jogging Strollers
A unique characteristic of jogging strollers is being bulky and sturdy to guarantee it can survive jogging miles and different terrains. Avid runners or fitness enthusiasts should purchase a jogging stroller. The strollers should have large air-filled tires for ease of pushing and a good suspension system to reduce shock and stress on your little one. Check for accessories such as bottle holders, sunshades, and rain cover to ensure greater comfort and functionality.
In conclusion, all these considerations will boil down to you and what you need. It may be difficult to remember all these factors but always consider how you are going to use the stroller and what you need from it to choose and purchase the right baby stroller.