How often have you wished that you could vacation in another country but the cost of accommodation – especially if it's the whole family travelling – has made it prohibitively expensive? Well, if you own your own home, there's a simple solution that more and more people are starting to explore today. It's called a house swap and the way it works is simple: you travel to another country, or even the same one, to stay in someone's home. At the same time, they live in yours.
Why swap?
House swapping for a holiday means no hotel bills or rental charges. You may even get the use of additional perks, such as the homeowner's car for free while you're there. You'll have a fully functional living space at your service while on holiday. That's especially important for families, as you know you can cook meals or even put a quick wash on – they're not ideal holiday activities, but they can save on expensive restaurant costs or additional packing without you having to compromise on exploring a totally new place.
Another benefit you may not have considered is that house swapping allows you to merge a holiday with a relocation research expedition! You might be in the process of moving home – you can have everything in place: you might have already secured your ideal job and sought out the best schools in the area. You might have already spoken to the mortgage advisers at Trussle to find the best mortgage deal available to you. With the internet, it takes 15 minutes to get personalized advice from a broker service, but it can take longer to understand whether a specific location is suitable for your family. How do you really know the area is for you until you've lived in it? Home swapping can be your way to sample a new lifestyle before committing.
So it all sounds great, and it really can be but of course, there are certain things to think about before you commit to it.
Is the swap a fair one?
The first thing to consider is whether you have the right kind of home. It's generally a whole family thing so having enough space to welcome visitors is key. Then, assuming that you have the sort of home that's suitable, it's also a question of whether you really are a "home swap" kind of person. For some of us, our homes are a personal sanctuary and it just wouldn't feel right to have other people using our kitchen and sleeping in our beds. But, as long as you think you'll feel comfortable with this, then it's time to move to the next stage.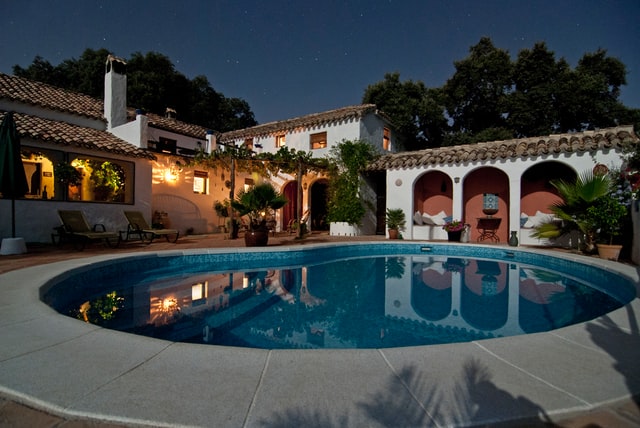 Source: Unsplash
Finding the house swap
Luckily, there are plenty of home swap websites out there which can put you together with others who have had the same idea. These cover the whole world and some will even match you up with other families who share the same sorts of interests as you. A word of warning, though – there's usually a registration fee for joining and an annual fee as well. But these usually only amount to a couple of hundred pounds at most – a small price to pay for the potential savings you'll make on holiday accommodation.
Once the pairing up has been done, there's one other very important thing to do if you want to be the perfect home swap guest. Make contact with the people who will be staying in your home and try to get to know each other a little better. By doing this you can explain any small quirks your respective homes might have and generally start to manage their expectations and understand your own.
One final thing to remember is that this isn't the sort of holiday you can just arrange on the spur of the moment. So start planning at least six months in advance. And, if you follow the simple steps that we've run through here, it shouldn't just go smoothly, it could even be the first of many more exciting house swap adventures to come!