Every now and then (especially as women), we get the urge to tackle and change-up our living space. Sometimes the urge is subtle and can be satisfied through adding a few brighter scatter cushions to the living room sofa, or it can be as intense as a complete home revamp.
Now I'm sure reading the 'complete home revamp' line made you secretly wish you had the time, resources, and money to tackle such a job in your home. Well we have a secret for you. Redecorating and revamping doesn't need to be an expensive, time consuming project. There are plenty of 'hacks' that'll allow you to transform your home in the simplest, quickest and cheapest way possible!
If you're willing to read through our smart home decorating tips, then you too can take your home from boring to beautiful.
Style it up
This is the fun part! This is the part to redecorating that allows one to get creative, add new touches and features, and play around with new ideas. Here is our list of inexpensive ways to spruce up your home.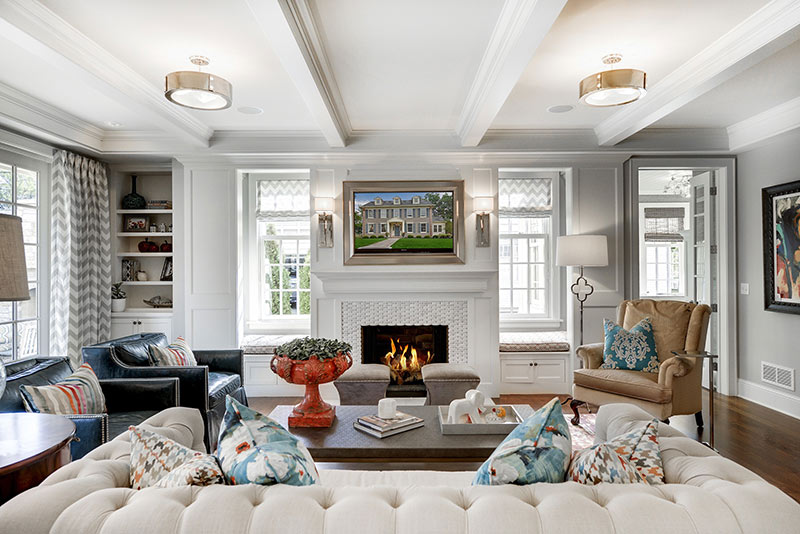 Source: Great Neighbourhood Homes
Add colour
Perhaps you prefer a muted colour palette; but even so, a little colour here and there won't hurt. Consider adding a few coloured scatter cushions or colour accessories that compliment another feature in the space. This isn't expensive at all if you're throwing in two or three new features. If you're the 'more colour, the better' type then consider reupholstering your existing, bigger items such as your current armchair or sofa. Choose a colour that will fit with the rest of your furniture and accessories and it will make the space look fresh and unique. If you want to be a little more daring, consider painting a wall a different colour to the rest of the walls – or go for wallpaper as an alternative.
Mirrors are a must
Did you know, mirrors give the illusion that a space is bigger than it is? I can't go into the technicalities of this – because I really don't know how or why this is the case, but it's indeed true. Not only do mirrors make a room look more spacious, but they also tend to make a room look completely different. They're also a great feature with multi-purposes; they make a bare wall look a lot more fabulous, and of course they're pretty handy too!
Go green
Yes, we also mean 'going green' in the sustainable living kind of way, but what we mean in the style sense is add some plants and flowers to your home. What we suggest (to be extra trendy), is erect a shelf (this is easy to do yourself), or a few shelves beneath each other; on a single wall and sit a few pot plants and flowers on the shelves. It looks neat, it adds character, and it also 'bedazzles' a once boring wall.
Make it personal
There's nothing better than a home that's filled with memories – that you can see! Make your space personal by adding photographs, or even artworks that you (or maybe your children, or partner) have done. Personalising your home with these special touches will certainly make it warm and inviting.
Fix it up
The fun part about redecorating lays in the styling, but don't forget to give attention to that which needs fixing, or reupholstering.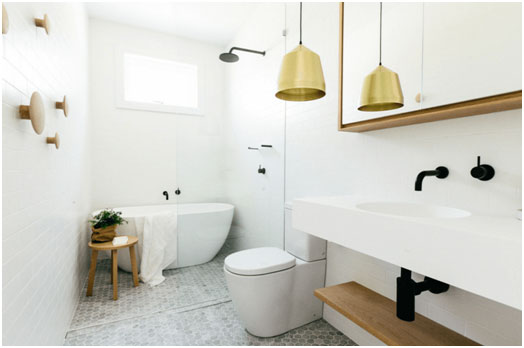 Source: Pivotech
Perfect plumbing?
Are the taps in the bathroom and kitchen still working, or do they need some attention? Perhaps they just need a quick check and fix – or perhaps a clean, or they may require high quality plumbing tools to get the job done. Whatever the case may be, rather get everything in the home looking good, working well and looking and feeling brand new! Having a stylish home does not stop at the furniture!
Change up any worn materials
Reupholster any material items that look a little tired or worn. Reupholstering is the cheapest way to make a furniture item, and a space brand new. Instead of going out to buy new homeware items – which will definitely cost a pretty penny, rather look into upholstering them. This way you can keep your beloved furniture items – and you have the chance to choose the material and the colour you want. Sounds like a good deal, doesn't it?
Organise it
Source: Trendir
Now for the final part of the redecorating process: organising. Keep a handle on the way you organise your things. Erect shelves, add a built-in cupboard, or consider alternative storage solutions to ensure your home is kept looking fresh and fabulous, and free from clutter.