Parents, is your child a budding scientist or inventor? Conversely, does your child think science is just a subject at school to get through that has no real world applications to their life? Either way, Discovery Education and 3M have the competition to elevate your child's passion for science and skills at the same time!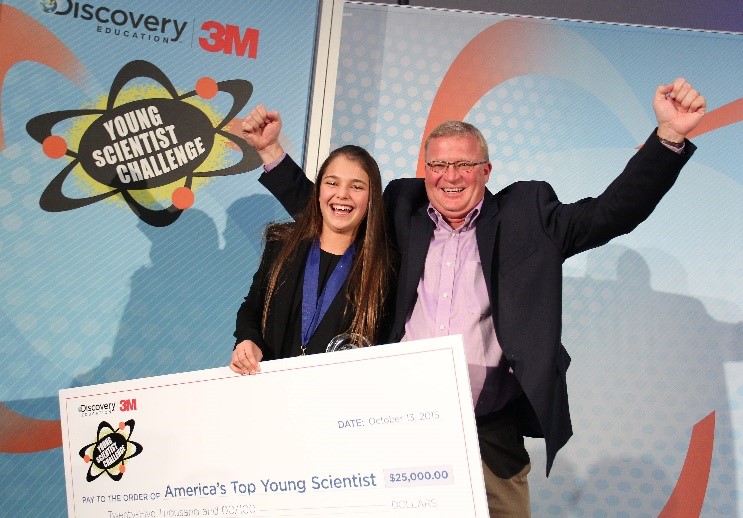 Now through April 20, entries are being accepted for this year's Discovery Education 3M Young Scientist Challenge, the nation's premier science competition for students in grades 5-8. Finalists chosen will have the once-in-a-lifetime opportunity to work closely with a 3M Scientist Mentor, compete for $25,000, and earn the title of "America's Top Young Scientist." Don't let your child miss out – entering is easy!
Any student in grades 5-8 can enter the contest by creating a one to two-minute video communicating the science behind their new innovation or solution to an everyday problem. Videos will not be judged on production skills and may be recorded on cell phones or basic digital cameras. Instead, video entries will be evaluated based on their creativity, scientific knowledge, persuasiveness and overall presentation. Ten finalists will then be chosen to participate in an exclusive mentorship program where they will work closely with a 3M scientist. During the program, finalists will be challenged to develop an innovation that positively impacts them, their family, their community or the global population. The students will meet virtually with their mentors and will receive additional resources and support from 3M and Discovery Education. Each finalist will also receive a trip to the 3M Innovation Center in St. Paul, Minn., to compete at the final event in October 2016.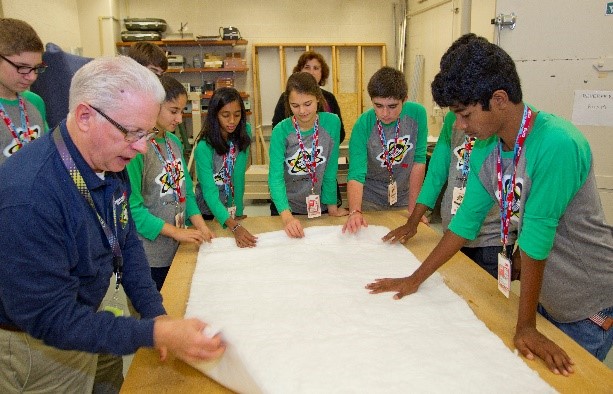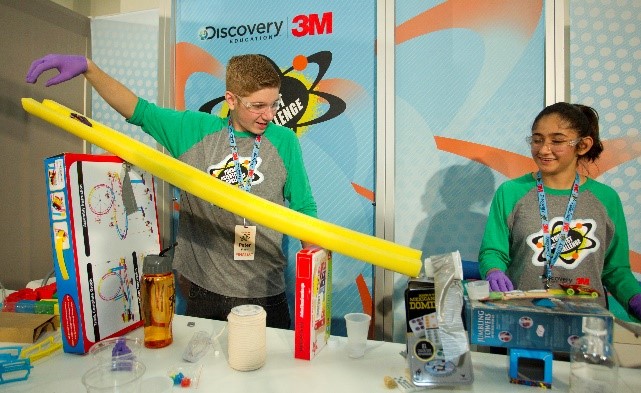 Since its inception in 1999, the Young Scientist Challenge has awarded hundreds of thousands of dollars in student scholarships and prizes, paired students with world-renowned scientists to give them real-world insights, and delivered much-needed science resources to millions of students, teachers and families across the country. Previous winners have met the President of the United States, addressed members of Congress, worked with the nation's top scientists and been featured in the national news, including Forbes magazine's annual "30 Under 30" list.
Don't miss this great opportunity to be a part of your child's science education! To learn more about the Discovery Education 3M Young Scientist Challenge, including submission guidelines, tips from previous winners and complete rules, please visit: www.youngscientistchallenge.com.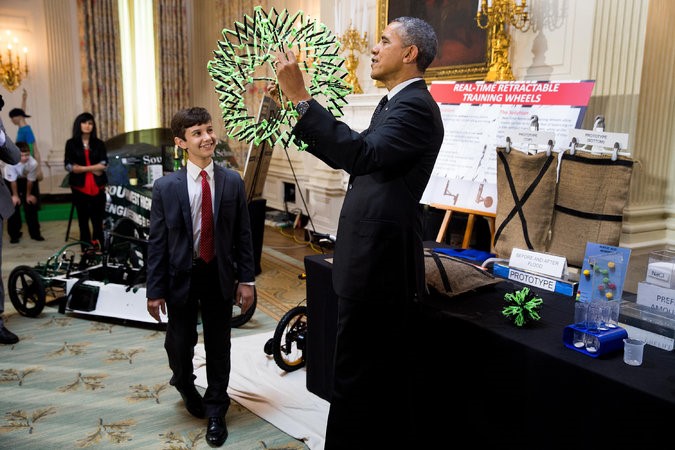 The @DiscoveryEd @3M #YoungScientist Challenge is open until 4/20. Get students started NOW! ENTER HERE!
1 MONTH LEFT TO ENTER the @DiscoveryEd @3M #YoungScientist Challenge! Get started today!
There's only a few weeks left for #YoungScientist's to enter the Discovery Education 3M Young Scientist Challenge! Encourage students in grades 5-8 to submit their big ideas to solve an everyday problem for a chance at an exclusive mentorship with a 3M Scientist, $25,000, the title of America's Top Young Scientist and more. Get them started now! www.youngscientistchallenge.com/enter