Math and sciences are two school subjects that my family loves, especially my 5-year-old who is very engineer-minded. We are always doing projects and turning everyday occurrences into math problems. I am always on the lookout for new projects and products to encourage sharpening these skills.
Whether you are a teacher, a homeschooler, or just a parent who loves educational tools, Assessment Services, Inc. has what you need when it comes to math and science. They even have a few tools for reading.
These resources for teachers provide not only additional instruction on how to teach your class these concepts, but also a wide range of puzzles, games, experiments, and activities that will have your students doing math and science, instead of simply discussing it. Our science classroom supplies allow your students to measure weather, examine microscopic objects, and discover magnetic fields. With our math manipulatives, your classes can decipher patterns, explore the world of geometric shapes, and solve problems in three dimensions.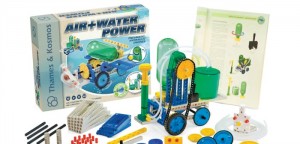 I especially love the science kits like this Air + Water Power kit that teaches hydraulics. Since my husband works with engines, our oldest son has taken an interest in them as well, and this is such a helpful, hands-on tool in helping him to understand the workings and physics. It includes a 48-page instruction manual that gives you the schematics to build up to 15 different models.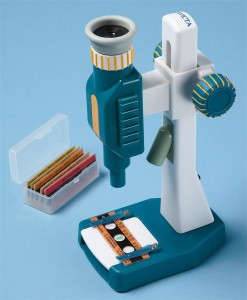 My son is always takes a close look at thinks wondering what could possibly be inside or what things are made up of. Growing up, I was the same way. I cherished my microscope and my son really wanted one. The Junior Microscope is a great starter for him. It will not only give him an inside look into different materials, but also help him to better understand the concepts of magnification and that things are made up of smaller particles. It is lightweight, but sturdy enough for use outdoors, is battery-powered so it can move around easily, and the controls are large for little hands to use easily. It even comes with 6 pre-made viewing slides.
One concept I am currently working on with my oldest is telling time. I had never before heard of Time Sudoku, but it is so neat!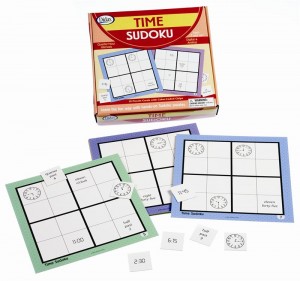 Basically, you just play it like you would a regular sudoku game, but with time digital clock, analog clock, and and word form. It helps with telling time to the quarter hour. The set comes with 10 puzzles increasing in difficulty, each a 2 x 2 box, and 360 punch-out chips. It even has color-coded boards and an answer key.
On the Assessment Services, Inc. website, you will also find some free education resources. These include reading tips, craft ideas, math and science resources, and classroom resources.
Make math and science education so much more fun and hands-on for the whole family or classroom with these fun tools, kits, and resources.
Connect with Assessment Services, Inc.:
Disclaimer:
This product was received from the Company for review purposes only. All thoughts and words in this post is my own and I was not paid to endorse it. I am only voicing my opinion about this product.