GenTent® Safety Canopies are a great gift idea for Father's Day – or any other special occasion. With a simple 3-step operation– Clamp it, Frame it and Cover it – you can help Dad protect your family's safety and "Weatherproof Your Power" ™ this Father's Day and any other day.
Whether you need an emergency home backup power in severe weather conditions, or while RVing, camping, or for any outdoor fun – a safe operation of portable generators is crucial. All portable generators have warning labels against CO poisoning and electrocution hazards if used indoors or in wet weather. But still every year people are injured – or lose lives – due to improper use of portable generators.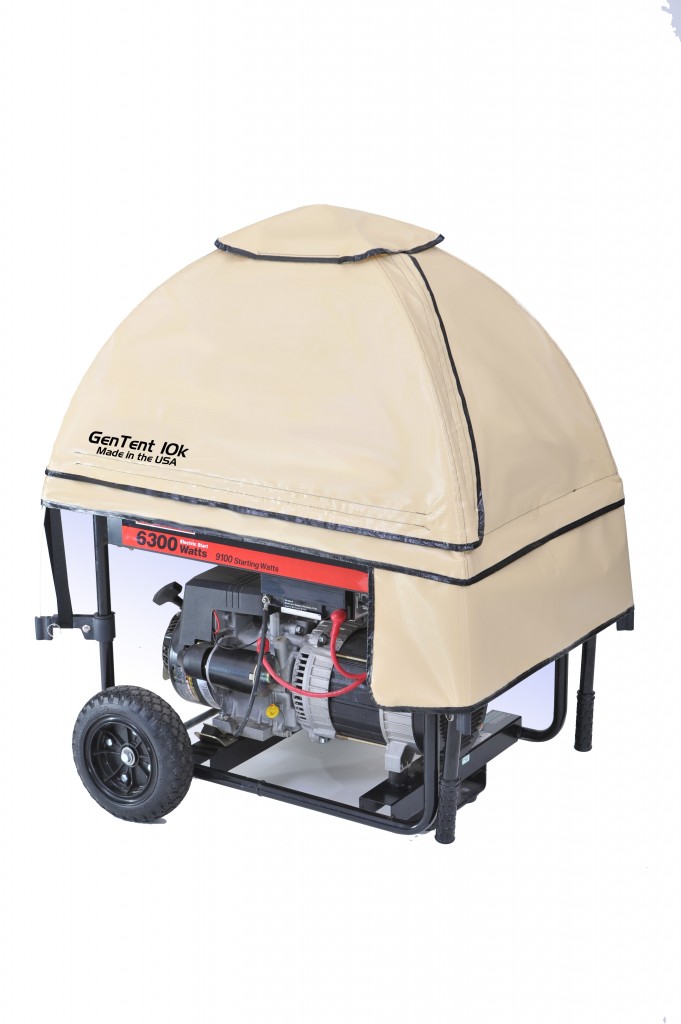 GenTent's easy-to-install weatherproof covers help users safely run portable generators in virtually any wet weather conditions. More importantly GenTent significantly reduces CO poisoning or electrocution risks by allowing portable generators to safely operate outdoors away from structures during wet weather.
GenTents flawlessly protected families in the hardest hit areas of Superstorm Sandy and every major U.S. storm since. Hundreds of GenTents are already in use by the National Guard CERFP teams across thirty-two bases covering the U.S., Puerto Rico and Hawaii, and thousands are in use by consumers and businesses nationwide.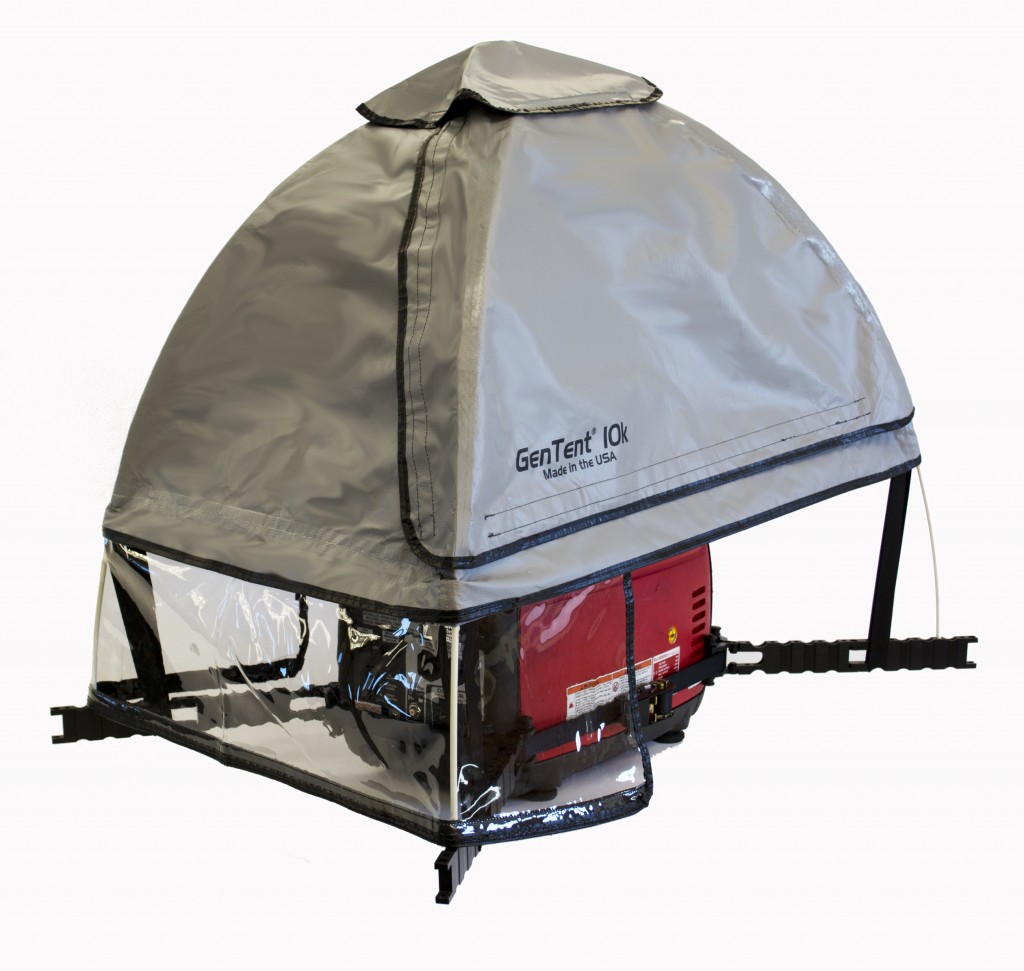 Here's what one of our GenTent users has to say:
"You need an easy to use product that protects your portable generator for use in inclement weather, and GenTent is the best option. I've used my GenTent safety canopy since 2012, including for three consecutive days during Superstorm Sandy in rural New Jersey and it kept my generator perfectly dry," said Thomas A. D'Angelo, of ECO Systems Environmental Consulting. "I use my GenTent canopy for power outages year-round and in every type of weather. It slips on and off in minutes and their customer support and dedication to offering a durable product is phenomenal. I would recommend GenTent to any portable generator owner."
GenTents keep portable and inverter generators:
Safe while running in wet weather by protecting the Electrical Panels, from any angle, including Blizzard and Hurricane force precipitation.
Portable, easily movable — designed for easy access for refueling and maintenance.
Naturally cool – unlike generator dog houses or other full canvas enclosures, cooling air is not blocked.
Able to naturally expel exhaust gasses eliminating buildup of poisonous gasses.
New for the summer of 2015! For Sportsmen, RVers, Campers, Tailgaters, Food Truck services, construction sites and others, GenTent offers the GenTent XKi™ mounting system as a simple to setup safety option for inverters and other fully enclosed generators.
Marine grade, made in the USA, and backed by a 3-year materials and workmanship warranty, GenTent 10k and 20k models are available for open frame portable generators with the new XKi model for inverter generators. All GenTents include a mounting system, fiberglass frame system and marine grade Stormbracer® Edition canopy.
GenTent® Stormbracer® canopies are made with family-owned business partners — and engineered to be much more affordable and convenient than stationary steel generator enclosures, retrofit plastic sheds or DIY dog- houses. The unique design lets the GenTent easily fit over 98% of the generator makes/models on the market today.
As tested by 360° Product Testing, the GenTent operates in forecast winds of 70 MPH, supports 55.5lbs of load, remains watertight in the equivalent of 24 inches of rain per hour, does not change the cooling profile or modify air intake of the [tested]portable generator in any way, and product materials will not auto-ignite even when exposed to high temperature surfaces typical of a hot muffler.
Find out about the GenTent 10k Stormbracer package and see the open frame clamping package up close. Learn how simple it is to install the GenTent – watch the online video instructions and detailed installation manual.
See GenTent reviews and media mentions in: Reuters, Daily Register, ToolSkool, On the House Media, HouseLogic, Best Portable Generator Guide, and more.
GenTent pricing starts at $199 and can be ordered online at www.GenTent.com, by contacting the company via email: [email protected], or calling 781-33G-TENT (781-334-8368).
For portable generator safety tips and real-time nationwide weather reports Follow/Engage/Share with GenTent on social media:
Connect with GenTent: Shop GenTent | Facebook with GenTent | GenTent on Twitter
Disclaimer:
This product was received from the Company for review purposes only. All thoughts and words in this post is my own and I was not paid to endorse it. I am only voicing my opinion about this product.