Education is the key to a bright future, so you need to get your kids into the best schools if you want to set them up for life. Unfortunately, the top establishments are either too expensive or too popular, which means the chances of enrollment are low. As a parent, you can understand other parents wanting to get their kids into an incredible school.
However, what you won't accept is money getting in the way of your children's futures. School is free to all, not the families who can't afford to pay tuition fees. Of course, bypassing the cost of tuition isn't a walk in the park. It exists to exclude, so private schools won't drop it because you decide to take offense.
No, the key is to use the tools at your disposal that are cheap and cost-effective. That way, your kids will have a great shot at obtaining a place at a quality teaching establishment. Underneath are four useful hacks that lower education expenses which every parent should know.
Select A Charter School
For those who don't know much about charter schools, the first thing to understand is that they are free. And that's it! Joking aside, these organizations are run and operated by regulators other than your local authority. As a result, they are open to all eligible students, and charter schools can't reject applicants in the same way as private establishments can.
The fact that they don't discriminate is incredibly attractive to parents because it means you won't need an attorney to fight a protracted battle in the courts. Instead, you can leave the legal stuff to an attorney for charter schools who sets up the organizations and secures certification. So, regardless of religion, race, or gender, as well as wealth, the chances of being offered a place at a charter school are high.
Charter schools were created to provide parents with more quality education choices, so there's no reason to worry about the standard of education.
Choose A Public School With College Links
Sending your children to public school isn't a bad move. Plenty of students graduate with a high GPA, as well as an experience they will never forget. Still, picking the closest school to your home so that they don't have to commute isn't a healthy way to safeguard their future. Instead, it's better to consider the next step – college.
Only 8% of parents expect a high school GED to be the highest level of education for their kids, and students' expectations are high, too. A considerable 75% believe they'll go onto university and secure an undergraduate or postgraduate degree. Therefore, it makes sense to consider college when choosing a high school for your kids. If you opt for one with links to a top uni, your children will already have their feet in the door.
As long as their grade averages are healthy, they'll be able to apply for grants and scholarships internally via the school's contacts.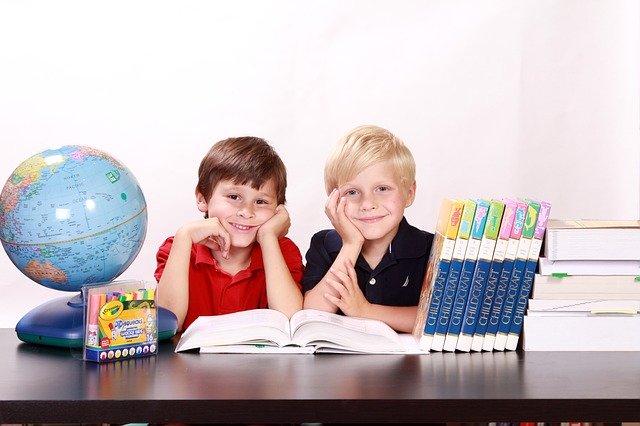 Move Home
Sometimes, parents have to make sacrifices for the sake of their kids. Over your lifetime, you probably can't count them on the one hand, which is normal for Moms and Dads. Moving home is different. Typically, adults do it for their careers and job opportunities. Kids have to accept it for the good of the family.
The reality is that you may want to move houses to increase your children's chances of getting into a good school. When money isn't a factor, competition becomes the main threat. Thankfully, one way to compete is to show that you're a valued member of the community. Living close by and having strong links with the neighborhood looks good to school application boards.
Some won't accept students unless they live within a certain radius of the school.
Hire A Tutor
After you factor in all the variables, the one thing that doesn't change is the importance of good grades. The highest GPAs earn offers from the best schools in the country because they want great students. They also want people with life experience who stand out from the crowd and offer something unique.
Hiring a tutor is a smart move as it covers both bases. As well as boosting your kids' grades in their weakest subjects, enrolment tutors can show them what to include in a college essay to raise awareness of their application.
What's interesting about a tutor is that the cost is low relative to tuition fees.
How far will you go to get your kids into the best schools in your area?