Often one of the more forgotten parts of the home, the garage can actually offer some real quality-of-life improvements for those who are willing to invest a little more time and energy into it. Aside from being a better place to park and take care of your car, it can also become a storage area, and a workspace, and can even increase the value of your home. Here, we're going to look at a few investments and improvements that are genuinely worth making when it comes to your garage.
Give it a real garage door
A lot of garages are built with some very basic doors installed in them. Furthermore, if they're not given the proper care and maintenance they need, these metal sliding doors can start to corrode over time, which can make them more unsightly, less effective at providing a secure barrier for the garage, and they can also become a lot harder to actually get open thanks to sticking in place. While a new, lightweight aluminum door might do enough on its own, you should consider switching for an automatic opening and closing garage door that you can activate with a switch. It can make accessing the garage much, much more convenient whether you're in the car or not.
Get some storage in there
Aside from being the perfect place to park your vehicles, the garage is most typically used as storage for the things that don't belong in the home. This can include home materials like paint, wood, spare tile, and so on, as well as DIY tools and safety equipment. To make sure that you have the best space for all of these, you want to make sure that you actually create dedicated storage areas rather than simply leaving them in piles. You can add some shelves to make better use of the vertical space, as well as a tool rack, but with locker brands like ASI Storage Solutions, you can ensure that you have the secure and weatherproofed storage you need for your tools and other valuable equipment.
Get rid of the clutter
As well as creating more room to make space for the things that you actually want to keep, you should start thinking about what you can do about all of the things that you're not going to make use of, as well. A garage, especially one that isn't used for actually housing any vehicles, can quickly become the receptacle for all manner of things that you're holding onto, with the intent of keeping them temporarily, including some trash that's too big to toss out with the garage, such as mattresses and old office furniture. You need to take the time to go through your garage and identify all of the things that you no longer want to keep in there, working with teams like Waste Connections to get rid of them once and for all.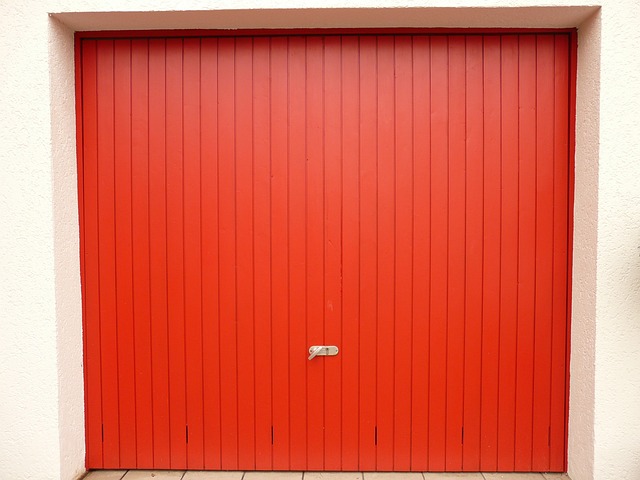 Take the time to weatherproof it, as well
Because the garage isn't exactly a "living space," we don't tend to spend as much energy and effort in making it a more comfortable place to live, as we might with some of the other rooms of the home. However, given that you keep some of your most valuable assets in your garage, namely, your vehicles, you want to make sure that the wind and rain can't make it in there without anything to stop them, at all. To that end, you might want to look at what you can do to prevent leaks through efforts like flat roof waterproofing. You should also keep an eye out for air leaks and seal them in the doors and windows when you can.
Put in an easy parking guide
All too often, it's easy to end up bumping the front of the car with the back of the garage by not underestimating just how much you have pulled in. As well as causing a bit of a jolt, this can end up doing damage to the car if you're not careful. Avoid scratching your bumper by taking the time to install a parking guide the next time you roll in. When you come to a successful stop, all you have to do is tie a tennis ball to a cord and hang it from the ceiling. You want to tie it so that it's just about touching the windshield. This time, when you next come in, you can see exactly when you have to stop by looking for when the ball touches the windscreen.
Create a real workspace
The garage is often used not just as a space for vehicles and for tool storage. A lot of people also use it as a workspace for DIY tasks that can be too messy or even dangerous to do indoors. However, if you are doing any potentially dangerous work, then you should make sure that you take the time to install a proper workbench that provides a flat and even surface, allowing you to work at it with ergonomics in mind to prevent accidental injury. How big a workbench you can install depends on how else you're using the space in your garage and how much is available, but it's a project well worth considering.
Consider switching out the floor as well
If you have taken the time to look up at the roof, then you had better take a glance below your feet as well. A lot of garages have basic concrete floors that might be sturdy enough to begin with, but can wear over time, and might not be the best surface to work on or even keep your car on for a long period of time. With help from brands like Garage Floor, you can install all manner of flooring, from floor tiles to coatings, and even floor mats that cover limited spaces. This way, you can make sure that the floor is resilient, likely to last long without any signs of wear and tear, and a better place to keep your vehicles. It can also offer better support for those standing on it, perfect if you're using the garage to do some work.
Make a mudroom near the door
If you're going to give your garage a nice, new floor or you're planning to use it as anything other than a place to store your vehicles, then you might become more invested in keeping the space clean and tidy. This is where a little focus on the opening area can go a long way. You can create a mudroom with a storage bench that allows you to take off your dirty shoes, hat, and gloves, with some sandals for appropriate footwear. You can even use it as a place to hold your personal safety equipment like goggles and an apron if you're using the garage as a workspace.
Ensure some room for your gardening gear
If you're creating a mudroom, then it could easily serve another function. As well as helping you avoid making a mess in the garage, it could also serve as the perfect place to get you ready for a little gardening. You can create a gardening corner that's easy to access, with a potting bench to store all of your gardening equipment, as well as pegs to help you access your gardening apron or coat, as well as some of the bigger tools, such as your spade, hoe, and rake, and you can even set aside a boot rack with space for some pots underneath.
Make sure you have good lighting in there
As a practical space and one that can often contain all manner of tools and other potentially dangerous appliances, you want to make sure that visibility in the garage is at its absolute best. The original lighting that comes with the average garage usually isn't much better than a single bulb, and usually a fairly dull halogen set-up, too. With teams like Cree Lighting, you can upgrade the lighting fixtures in your garage to be both more comprehensive and more energy efficient, helping you create a safe and mindful working environment.
Secure good airflow if you're working in there
If you do use your garage for any kind of DIY, then you might be surprised by how much things like sand, sawdust, and other debris from your work can gather up. Aside from making a mess (which you should sweep up after work), this can worsen the air quality in the space and potentially even make you unwell. As such, you should take the time to install an exhaust fan in the side of the garage with the intention of sucking out any foreign particulates in the air. Position it as close to your workstation as you can.
With the tips above, you can not only make the garage much better at its supposed job, but you can also change its purpose entirely if you want. As with many of the other spaces in the home, the garage can do a lot more if you're willing to let it.