When it comes to learning about new ways to protect myself from unwanted illness and germs I have found a great array of products from TheraZinc. TheraZinc prides itself on providing items that help with your immunity and therefore your health. Although we can get sick at any time of the year I find it is worse during the change of the seasons.
Normally during the winter, we are apt to stay inside if possible which keeps all of the germs in a closed in space. Then either the kids contract things at school or while with other friends and bring new germs into the mix. Once spring comes around we are ready to get out of the house which puts us in more contact with the germs and people that might not take care of themselves as well as we do. This is where TheraZinc comes into play.
Why Zinc:
Zinc is a mineral that's important to the body in many ways. Zinc keeps the immune system strong, helps heal wounds, and supports normal growth.
Zinc deficiency occurs frequently in developing countries. Zinc deficiency in the U.S. is rare since most diets provide more than the recommended dietary allowance.
TheraZinc comes in 2 different product choices: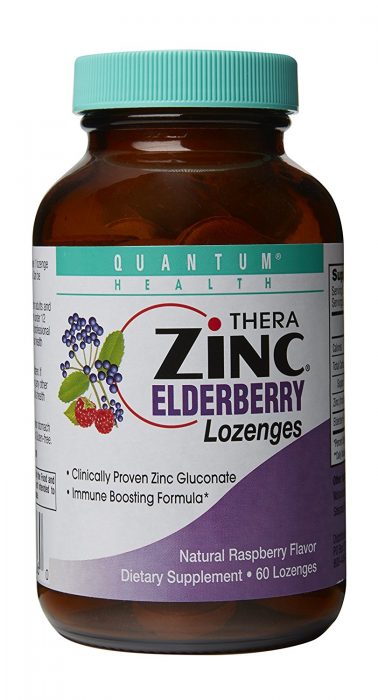 Lozenges:
They have two different types of lozenges that come in either 60 count for the TheraZinc® Elderberry Lozenges or 48 count for the Thera Zinc® Lozenges with Echinacea.
In their 28 count, they offer TheraZinc® Lozenges, Lemon, Orange and Cherry flavored.
For travel or to just keep in your purse or briefcase, they also offer 14 count packages in TheraZinc® Elderberry Lozenges and Echinacea Lozenges, Cherry-Mint flavors.
All lozenges are affordably priced.
Sprays:
TheraZinc sprays come in two sizes, 2oz and 4oz which also makes these great for air travel requirements.
Convenient sizes for travel and at home.
Affordably priced for either size depending on your needs.
About TheraZinc Products:
The TheraZinc Oral Spray is their best-tasting zinc product

A great alternative to zinc lozenges
The spray also soothes a sore throat with its clove and slippery elm
Sweetened with Stevia and uses only natural flavors
On the TheraZinc website, you can use their store locator map to find a store near you or purchase on Amazon.
Connect with TheraZinc on their social media platforms: