If you have not heard about OTOTO Design you are going to want to learn all about them. If you are like me you probably are curious what OTOTO stands for. OTOTO is Hebrew for "any minute now". This means that you never know when an idea is going to come to mind for the OTOTO Design team. They find that their ideas come out of nowhere and yet everywhere.
You just never know what they are going to think up next.
Their products are unexpected with some wit and twists that you won't be able to find with other household item companies.
Many of OTOTO's products are inspired by fairy tales or myths, as exemplified by the Nessie collection.
The OTOTO team feels that using humor is an important part of their design process. They try to infuse that whimsy and playfulness into every product, along with its functionality.
OTOTO continues to look for new ideas, with a true passion for creation and the desire to share their work with anyone who appreciates creative design as much as they do.
OTOTO's Newest Designs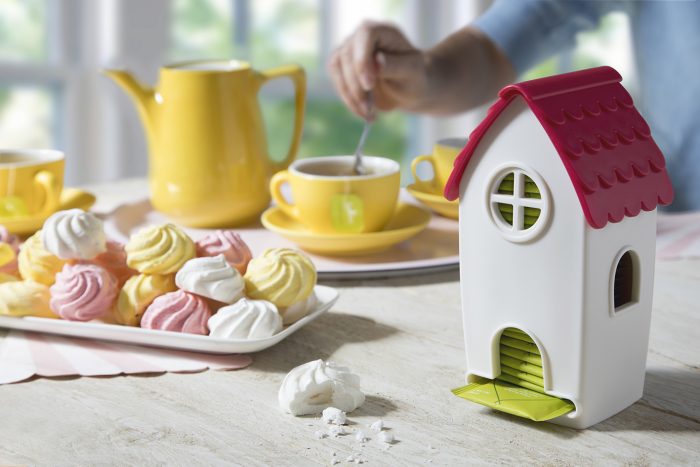 If you are someone that enjoys tea or have a friend or family member that does, you will love their newest collection! It is definitely not your 'grandma's tea collection'. The vibe is fun, and different which makes it all the more unique.
Tea House tea bag dispenser.
Keep your tea bags readily available in this cute tea bag dispenser house from OTOTO. Made from plastic and measures 19x10x9cm.
This paper boat tea infuser looks so cute sitting on top of your teacup. Do you remember making paper planes, hats or boats when you were a child? This will remind you of those days.
Paper Boat Tea Infuser
It won't matter which flavor of tea you choose. Paper boat will sail away and leave you with a smile! These are made of silicone and measure 4.5×6.5x4cm.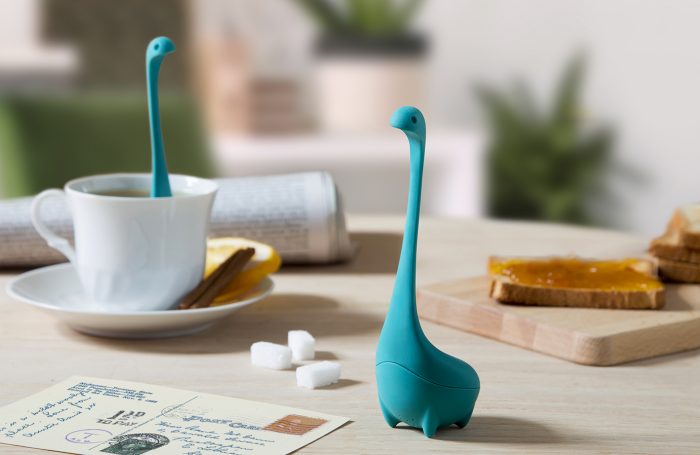 Baby Nessie Tea infuser
These come in Turquoise, Green, and Purple and are so very cute. With only measuring 5 x 5.5 x 15 cm you will find the tea infuser fits perfectly in your teacup.
If dinosaurs aren't your thing you may find OTOTO's Tea Sub more to your liking.

Tea Sub Infuser
I am not sure about you but when I saw this the song "We all Live in a Yellow Submarine" came to mind. Isn't it cute? The Tea-Sub submerges tea leaves to the bottom of your cup creating the perfect infusion of your favorite brew. This cheerful infuser makes drinking loose leaf tea as easy as using tea bags – fill the infuser's compartment with loose tea and enjoy!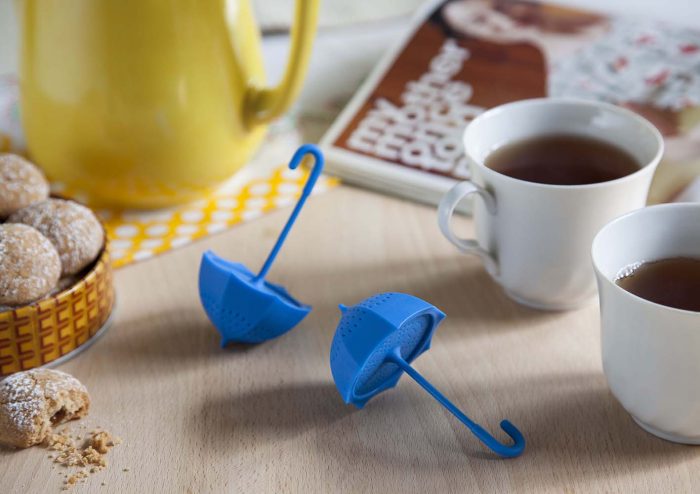 Umbrella Tea Infuser
There's nothing like a hot cup of tea on a rainy day… Just fill the umbrella with tea mixture and dip it in hot water, to create your favorite brew. These definitely would make a perfect gift for anyone that loves to use loose tea leaves for their tea. They are made of silicone and are 9.5×5.5×5.5 cm.
You can find OTOTO's products in museums, art galleries, and design expos, as well as in home design stores in your area.
Check out OTOTO's website to see all they have to offer. They have so many unique items in vibrant colors and themes. You will be able to find something that you haven't been able to find elsewhere.
Facebook | Twitter | Pinterest | Instagram | Website