Winter is fast approaching, and if your family is anything like mine, you know how hectic the holiday season can be. Between school closings, holiday shopping and harsh winter weather, the last thing you want to worry about is an issue with your garage. LiftMaster – the number one brand of professionally installed residential garage door openers – is providing helpful tips to ensure your garage and garage door opener is prepared for this winter.
Connect Your Garage to Your Mobile Device
Winter weather can swoop in without warning, forcing families to change plans at a moment's notice. For added convenience and peace of mind, consider incorporating connected home technology like MyQ, which lets you open or close your garage from your smartphone. New garage door openers from LiftMaster such as the Elite Series 8550W come with MyQ technology pre-installed, or you can incorporate it into older openers with MyQ Garage. MyQ has helped my family a handful of times – when school is unexpectedly canceled and I need to let the kids in, or when I've been out holiday shopping and realize I left the garage door open. All I had to do was quickly check my phone and close the garage door through the app – one less thing to worry about!
Be Prepared for Unexpected Storms
Winter storms can cause power outages, and with snowy roads it can take utilities hours to restore power. Luckily, our family has found a solution that provides us with access to and from the garage and minimizes the chance that our car will have to spend a night outside, unprotected. LiftMaster's Elite Series 8550W comes fully integrated with Battery Backup so you can still park your car in the garage, and safely access your home, even during the worst storms.

Catch Issues Early
Older garage doors and openers can malfunction in cold weather, making maintenance and inspections even more important in the winter. I routinely use a garage door lubricant on our garage door's moving parts, and recommend scheduling an inspection with a local dealer to identify any defects.
Keep the Cold Out of Your Home
It's always important to make sure your garage door is functioning properly, but more so during winter months when cold air and snow can cause damage. Check the weather stripping around your garage door to ensure cold air doesn't seep through, and replace any damaged or missing seals. Also, make sure your garage door opener is operating properly. Try using LiftMaster's simple 3-Step Safety Check to check the performance of key industry-standard safety features such as photo eyes and auto-reverse.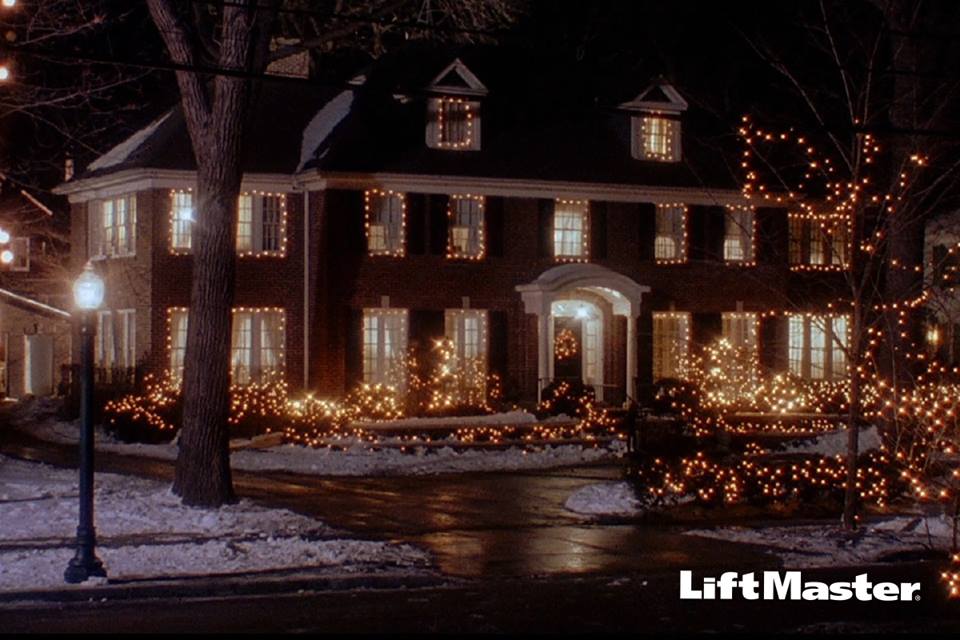 With these helpful tips, you can ensure your garage is safe, functional and secure!
Visit LiftMaster.com if you're interested in learning more or purchasing any products to enhance the safety and security of your home – I just added a few to my own holiday wish-list!