Description: An informative article for those interested in bingo and the effects the game has on the older player listing five of the most interesting health benefits that the game provides.
Bingo has been enjoyed in many forms over the centuries and the game has stood the test of time. Sure, it's changed its format a few times but the game of chance still manages to pull players both online and in the local bingo halls.
What is interesting is that research has been carried out relating to the senior players, and that research has found that there are quite a few health benefits directly linked to playing bingo.
Below are five of the health benefits playing bingo has on the older players.
Firstly, the game of bingo along actually boosts cognitive abilities, and this is because bingo demands alertness and mental flexibility to be able to remember information, which is great for the short-term memory.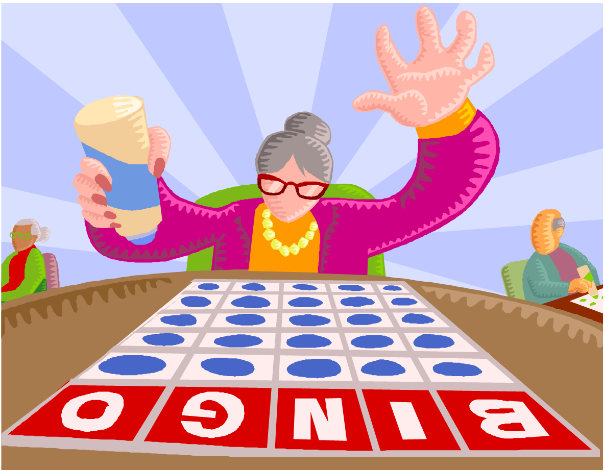 Not only does bingo boost cognitive abilities it also improves the hand to eye coordination of those playing. Coordination and reflexes naturally decrease as people age but it has been proved that certain games, including bingo, can help to maintain a good level of these abilities. The thing is with bingo is that it is a very fast-paced game, and because of the speed and the repetitive nature of the game, bingo can significantly improve the hand to eye coordination of many senior players.
Where can I play online bingo?
Many online gambling comparison portals offer bingo online completely free, so you don't need to worry about losing your hard earned cash. I found a great little mobile casino… you can play live on Fruity King on both your mobile or iPad.
An extremely interesting health benefit of bingo is that it can accelerate the healing process and recuperation after surgery or a serious illness as studies have proved that those who play games like bingo during their recovery period compared to those that did not had a shorted stay in hospital as well as faster healing times.
The physical health of the senior player can also be improved, and this can be attributed to the fun and excitement the game provides. Laughter is known to trigger a number of physical changes int the body which in turn can boost the immune system. Laughter and excitement can also relive stress, and help those in pain to forget it for a while, promoting general health.
Last but not least bingo whether played online or in a bingo hall increases socialisation which is very important for seniors to maintain happy and healthy lives. Research is forever telling us that if our seniors take part in regular social activities then they are likely to live longer than those who do not interact so much with others.