Henry Hugglemonster: Meet The Hugglemonsters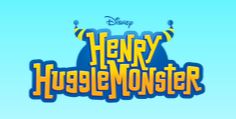 My kids are huge fans of Disney Junior. Their first favorite show was Mickey's Mouse Club house when they were little and since then they love them all. I wasn't surprised when they fell in love with Disney Junior's newest hit, Henry Hugglemonster! If your kids are anything like mine, they insist on watching the same show over and over throughout the day then you definitely need to get their favorite shows on DVD. The Henry Hugglemonster: Meet The Hugglemonsters DVD is jammed packed with a bonus episode and three Iron on Decals!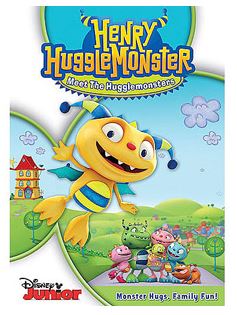 Henry Hugglemonster is the newest, happiest, most monster-rific spot on the map – the wondrous land of Roarsville – where five-year-old Henry Hugglemonster lives, plays and learns something "roarsome" every day! Together with his loving parents and grandparents, big brother Cobby, sister Summer, baby bro Ivor, and a town full of cuddly monsters, Henry embraces all the joys and challenges of growing up. Whether he's helping his sister put on a show, setting up a hugglejuice stand or entering his monsterdog Beckett in a pet pageant, he's always discovering new ways to be the best brother, friend and monster he can be! Packed with over two hours of song-filled fun, teamwork and adventure, "Henry Hugglemonster: Meet The Hugglemonsters!" will make your preschooler roar for more every time.

Henry Hugglemonster: Meet The Hugglemonsters arrives on DVD January 14th, be sure to get your copy today to add to your child's Disney Junior Collection.

If you would like more information about Henry Hugglemonster: Meet The Hugglemonsters, please visit the Disney Junior Website. Be sure to stay up to date on all of the latest news and products from Disney Junior by following their social media pages on Facebook and Twitter. While you are there, be sure to follow Mom Blog Society on Facebook.