Cold and flu season is in full swing, and 2018 is on track to being one of the worst years in recent memory, according to the Center for Disease Control.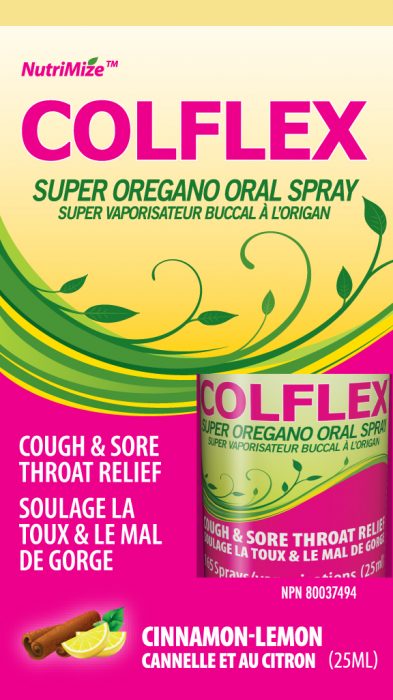 Influenza kills between 12,000 and 49,000 people and hospitalizes more than 700,000 people each year. The CDC said in a Feb. 2 press briefing that we are on track to break records this flu season.
As of that Feb. 2 briefing, 63 children have died during the current flu season, which has seen more than 17,000 people hospitalized; most of the hospitalizations are adults older than 50 and children under 4 years old. While the CDC noted we are not yet at the stage of a flu pandemic for the first time since the 2009 swine flu, the sheer number of people getting sick is a signal of how intense this flu season has been.
So, what can you do?
The usual standbys are of course still relevant: Avoid contact with those who are sick and if you are sick, stay home and avoid healthy people; cover your nose and mouth when coughing and sneezing, and wash your hands regularly with soap and water or an alcohol-based hand sanitizer.
But there's also a new option recently confirmed for its efficacy in third-party testing by the University of Manitoba: Colflex Super Oregano Oral Spray.
The University of Manitoba recently concluded that Colflex Super Oregano Oral Spray, developed by Canadian company Innotech Nutrition, is both safe and effective in the fight against cold and flu bacteria growth.
Innotech Nutrition developed the formula, which is a blend of essential spice oils like oregano, thyme, spearmint, and lemon, and its sales have steadily increased over the past four years, mostly via word of mouth and with minimal promotion. Doctors wanted assurances that the combination of ingredients was safe to use on a daily basis before recommending it to patients, so Innotech put its formula to the test — literally.
"In the lab, we found this product halted the incubation of staph, strep, E. coli and salmonella bacteria in less than 30 minutes," said Dr. Peter Jones, Canada Research Chair in Functional Foods and Nutraceuticals and the Director of the University of Manitoba's Richardson Center. "Moreover, our double-blind, randomized clinical trial showed Colflex had no effect on the glucose levels, lipids or liver enzymes of people who took the supplement over a period of four weeks."
Innotech Nutrition developed Colflex, which comes in arctic mint and cinnamon-lemon flavors, as a naturopathic alternative to help people avoid taking already overused antibiotics, and the spray is 100 percent all natural and non-GMO. The results of the testing were exactly what Innotech Nutrition had hoped.
"There are more than 25,000 natural health products sold in Canada with many different claims of benefits, but they are seldom put to the test," Innotech Nutrition CEO Wayne Friesen said. "Customers have told us that Colflex is very effective, but we wanted definitive proof that it not only works but is very safe. Testing at the Richardson Centre confirmed that."
Three sprays per day along the traditional rest and fluids is the recommended usage to help halt the incubation of bacteria.
Innotech Nutrition is a family owned company located in Winnipeg, Manitoba, Canada, that distributes high-quality health products to health food stores, pharmacies and doctors. The company was founded in 2001 in order to supply the consumer with premium quality natural health products such as CardioFlex Q10, which the University of Manitoba is studying for its efficacy in reducing spider and varicose veins, cellulite and midsection fat in women in addition to promoting a healthy cardiovascular system, Wholy Tea Detox & Cleanse, and more.
For more information on Colflex, which can be purchased at Jet.com or on the company's website, visit www.innotechnutrition.com.