Feel Classy and Be Beach Ready with ACEVOG Dresses. Spring and Summertime weather makes me think of warm, carefree days. Enjoying a lunchtime cocktail party for work, or a mid-day outside wedding reception are what I think about when I saw these ACEVOG Vintage 1950's Floral Spring Garden Party and Picnic Dress Party Cocktail Dresses. They come in a variety of prints and solids to match anyone's ideal color(s).
The Vintage 50's feel is what I loved most about this dress line. That era had such a simple, yet elegant fashion feel, and these dresses capture this. The solid colors are vibrant and the checked and flowery patterns are just beautiful.
Made of cotton, they come in short sleeved and sleeveless.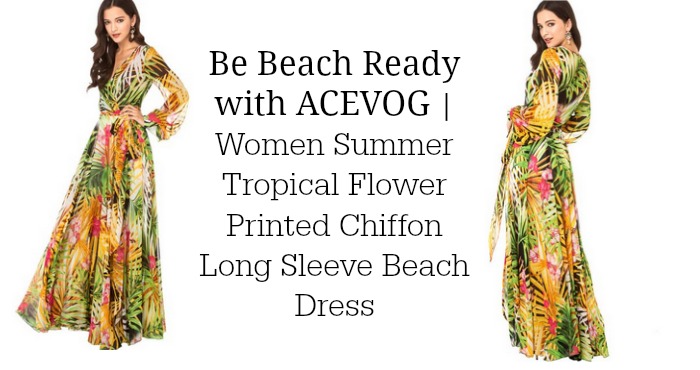 The ACEVOG Printed Chiffon Beach dresses are very light and airy. When I first saw these dresses I imagined a woman walking along the beach barefoot with one of these overtop of their bathing suit and a large floppy hat.
Since the dress is chiffon it is very sheer and, therefore, see thru. The patterns remind me of a fashionable summer print perfect to take on any vacation. The long sleeves will help keep the direct sun off of your arms but without making you feel hot and sticky. This dress is beautiful for a day at the beach. If you plan on wearing it anywhere else you will want to purchase a slip to go under it.
These dresses range from approximately $14.00-$26.00 plus shipping on most. Originally $60.00.