Do you struggle with getting your child to follow a routine? Is it hard letting them know what's acceptable and what isn't? Family rules help to establish order and give your home a foundation to build on.
Things work out more smoothly when you and your child have clear expectations on what is and isn't acceptable.
However, setting boundaries for children is a challenging step to take for most parents. Many parents simply use the word "no" as the ultimate rule from right after children are born, and keep using the word "no" as a boundary for the next eighteen years.
Other parents just make up rules daily. This doesn't have to be the case, with obvious, and clear rules you can create a family system that works, as each member knows what's expected of them per time.
What are Family Rules – Why are they Important?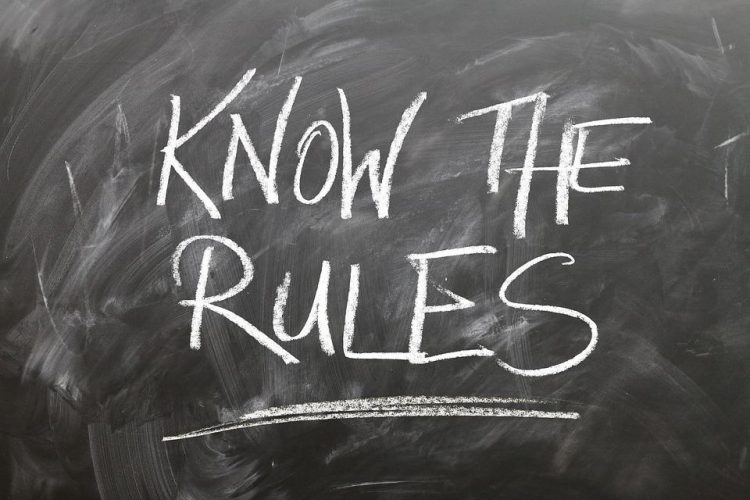 Family rules are specific and concise statements about acceptable behavior from your child. The rules state how your family intends to relate with one another.
They can focus on particular situations, like bedtime rules and can be specific to unacceptable actions, like fighting.
Regardless of why you introduce a rule, they'll help:
Your children know exactly what you expect of them at different times.
Adults have consistency in how they relate to children and young adults.
Everyone in the family understand each other better and ensure a smooth family life.
Rules are most effective when there's predictability, consistency, and implementation when they are broken.
Sometimes kids break rules because they're testing the boundaries, at other times it's simply because they forgot, however, your response must be consistent irrespective of the reason the rule was broken.
How to Create Good Family Rules
Good family rules are crafted to guide your child's behavior positively. They:
involve the child in the rule creation process. You set the rules but allow your child to have a say as well. You can ask for your child's opinion on each rule.
are rules that everyone in the family follows. Imposing rules on your child without giving them a model to follow in yourself may not work.
combine family values to form the rules. For example, 'we love each other in our home' could form a 'no fighting' rule.
are simple and easy for kids to grasp. For instance, 'no running in the house.'
state clearly what you expect. For example, 'no TV after 8.'
tell children the right thing to do, instead of what not to do. You might say something like 'put your toys away' rather than 'stop being messy with your toys.'
Keep in mind that rules which tell children what not to do can be effective sometimes, especially in scenarios where it's difficult to say what should be done.
If you're in a supermarket and want your child to stop throwing a tantrum because they're not getting what they asked for. You could say 'don't ask for things in the supermarket.'
With that said, ensure that the rules are kept as concise and understandable as possible, especially if you have young children.
A Few Simple Family Rules
1. Laugh Together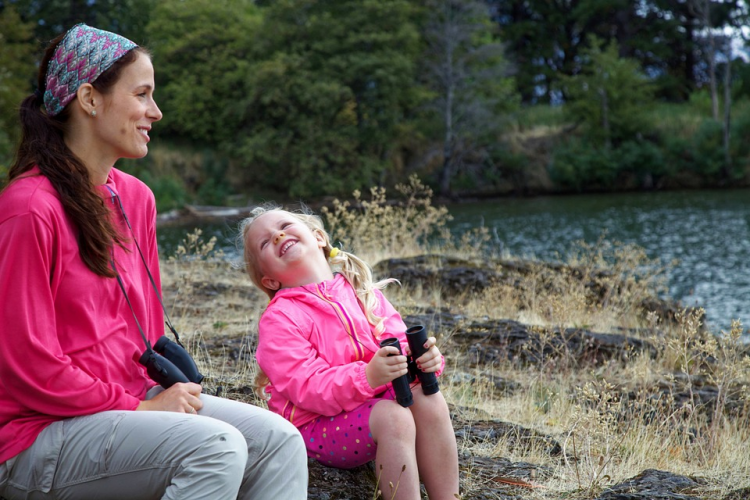 Laughing together can create a bond and an atmosphere of all-round acceptability for every member of the family. No one would feel left out and all jokes are commonly shared.
2. Listen to each Other
Children love when you give them attention and a great way to do so is by listening to them. Spend time with your kids and hear them out even if you feel what they're saying may not be important at the time. This will also show them how to pay attention when you're giving out instructions.
3. Be Kind
If you have more than one child, this is a vital one. The kindness rule will let them know they need to share and be generous to each other.
4. Try New Things
The best way to spice up mundane routines is to try something different. With a rule emphasizing this, you can curtail complaints about a new breakfast menu or vacation idea as everyone would be expectant to have a fresh experience at any time.
5. Do Your Best
Give it all it takes. One of the easiest ways to have things work smoothly in your family is for everyone at all times to put in their best in tasks assigned, whether in chores or parenting tasks.
6. Hugs and Kisses
Affirmation is crucial, do not only aim to enforce consequences but celebrate compliance with the rules by hugging and kissing your kids when they keep to the set rules.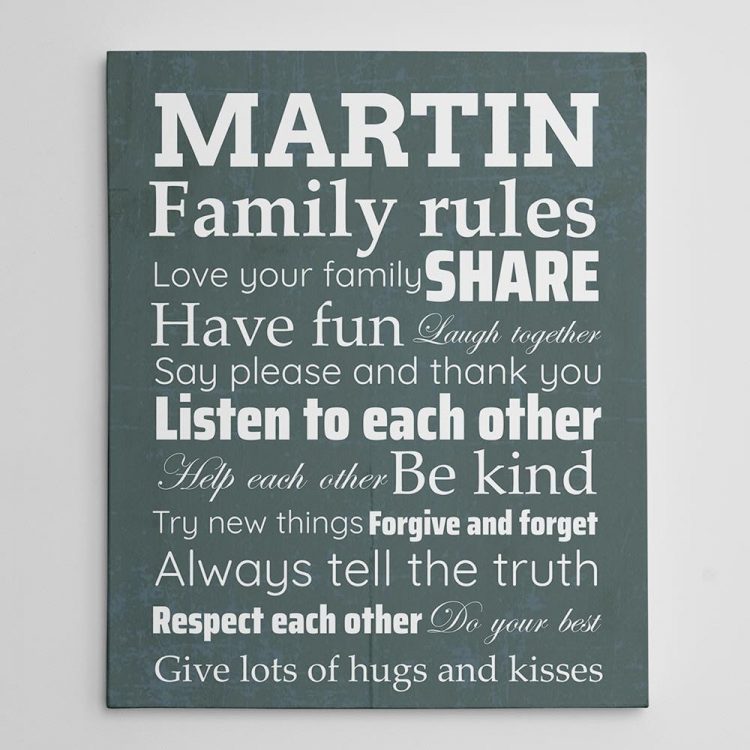 Remember to Print the Rules
Keeping the rules visible is an excellent way to having it constantly at the back of minds of everyone, whether parents or children. And one of the best ways to beautifully display it is through the 365canvas wall art.
Conclusion
Family rules are essential to ensuring your home is run smoothly with everyone knowing what's expected of them per time. Follow these tips to craft rules that are usable and helpful to your family.