It's estimated that one in three of us has a side hustle. For some, this is nothing more than a hobby. Something that they enjoy doing that perhaps earns a little pocket money from time to time. There's certainly no pressure, and earnings are largely considered to be a bonus. For others, their side hustle is more serious. They would like to make it a business one day, or they need that extra money to supplement their income.
For most, their side hustle sits somewhere in between. Yes, it's something that they enjoy, but the money is nice, and they would like to make more of it if possible.
If you are one of the people who don't have a side hustle, your main question for the other group might be "how on earth do you have time?". Trying to fit even a casual hobby around a full-time job and other commitments might seem absolutely impossible, without giving up time with friends or other pleasures. But, at the same time, it would be hard to admit that the extra cash wouldn't come in handy, or that you wouldn't love to one day make money working for yourself doing something that you love.
Most side hustles remain just that, sidelines. But, some become much more. They grow into businesses, allowing the practitioner to give up their full-time job and start their own company. This is the dream for many people, and certainly something to work towards.
But, if you are just at the beginning, wondering how you could ever fit a lucrative hobby around everything else that you have got going on, here's a look at everything that you need to get started.
An Idea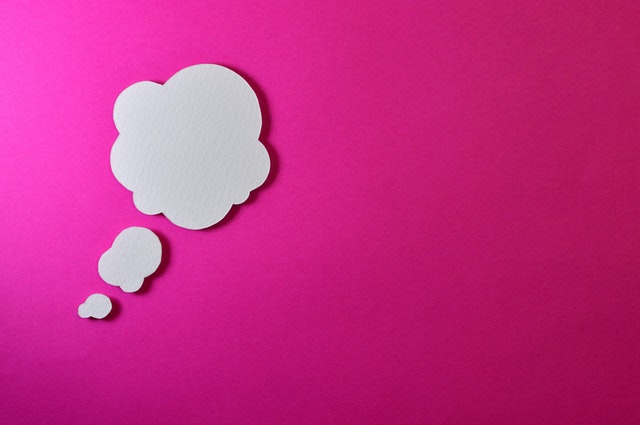 If you want to start a side hustle, the first thing that you need is an idea. But, don't worry, the beauty of a side hustle is that there's no pressure. You can take your time to think about what you want to do, and even try a few things out before committing to anything. There's also nothing to stop you from having more than one side hustle if you've got the free time. Here are some of the things to think about when searching for your idea.
What Are You Good At?
If you are going to make money doing something, it will help if it was something that you are good at. While you might want to practice your skills to improve your products or services before you try to sell to customers, you won't want to commit money or time to learn something brand new. Write a list of all of the things that you think you are good at or have been good at, at some point in the past, even looking back at childhood hobbies and interests for inspiration.
What Do You Enjoy?
At least as important as what you are good at, is what you enjoy. Your side hustle isn't your job. Instead of seeing money as your goal, make enjoyment your number one priority. Think of all of the things that you enjoy doing, whether at work or in your current hobbies.
Look At Your Experience
It's not always as easy as turning an existing hobby into a business. It's not always that clear. You might not have any hobbies at the moment, or the things that you are good at might not immediately present themselves.
So, look at your experiences. Think about the things that you've done both in and out of work, and ask yourself if you could turn any of them into your side hustle.
Some Great Side Hustle Ideas
If you are still struggling, some great side hustles that you might want to consider include:
Selling your crafts

Freelancing

Photography

Web design

Catering

Blogging

Tutoring

Translating

Driving, either people or deliveries

Renting out your spare room

or parking space

Virtual assistant or social media management work

Dog walking

Mystery shopping

Market research
A Plan
At some point, if you want to turn your side hustle into a business, you should sit down and write a detailed business plan. This will help you to prepare, stay on track and even secure investment.
While it's just a money-making hobby, you won't need anything as detailed. But, it can still be worth thinking about things like marketing, where you will sell, setting up social media accounts, registering as a business, and how you will manage your time. Having at least a rough plan can help.
Space
Some side hustles need very little space. If you work solely online, you may just need somewhere comfortable to sit with your laptop and a shelf for notes and documents, and as a driver, your car may be all that you need.
If you create a product, however, you may need a little more room. If you've got a spare room or another unused area such as a garage, consider converting it into a home office or workshop. If not, think about other areas of your home which could be used, perhaps a quiet corner in your dining room or bedroom, where you could fit a desk or workbench.
Free Time
One thing that you absolutely need for any side hustle is time. If you are already stressed out with work or other commitments, ask yourself if this is really the right time to start something else? Your side hustle shouldn't add to your stress levels.
But, some projects don't need too much time. You may be able to fit things in while your children nap or explore craft hobbies while you are watching TV at night. You could use a day trading app to make extra money trading, without giving up much of your time.
If you are short on time, and still want a side hustle, try to find something that you find relaxing, such as a creative pursuit, that won't increase your stress levels.
Support
Support is another essential. Make sure your friends and family know what you are doing, and that you always have someone to talk to if you need to.
Once you've chosen your side hustle, you might want to use social media to find other people doing the same sort of things. Reach out to them, and build an understanding and knowledgeable online support network.
Passion
Some side hustles are great money earners, but they aren't necessarily interesting. If you've got free time, making money as an uber driver can be a great idea. But, your life could be even better if you found something that you feel passionate about. You'll have fun, you'll commit more time, and you will inevitably get better at it.
A Set of Rules
Side hustles, especially those that you enjoy, can easily take over your life. A set of rules can help you to manage your time more effectively, and reduce any risks that you may face. Your rules should be specific to your job, your hustle and your lifestyle, but here is a look at some that you may want to consider.
Always Prioritize Your Full-Time Job
If you have, and need a full-time job, this has to be your priority, right up until the day that you are ready to give it up (if that's your aim).
Give your job 100%, and if you feel like your performance is starting to side, take a break from your side hustle until you've pulled things back up.
Take a Day Off
When you've got a job, you may think that you should earn with your side hustle on your days off. But, this can mean that you never get any time to yourself.
Taking time off, even from things that you enjoy doing, is crucial to good physical and mental health and to your relationships. Make sure you take a whole day off every now and then to recharge your batteries.
Never Get Into Side Hustle Debt
Sometimes, you do need to spend money to make money, and that's fine. There's nothing wrong with making small investments in your side hustle if they help you to make more money. Even if you don't earn yet, small expenses, such as paying for blog hosting, are ok, most hobbies nowadays cost money after all. But, make it a rule not to spend more than you can afford, or to get into debt because of your side hustle. It would defeat the object.
Don't Get Carried Away
It's certainly ok to dream big. You can dream of your side hustle one day becoming your business, and even of becoming well known and well off because of it. But, you shouldn't get carried away. Focus on the here and now.
Keep the Love Alive
Your side hustle might not be the thing that you've always dreamed of doing, but it should at least be something that you enjoy. If you stop enjoying it, either take a break or consider something else.
A side hustle can be a fabulous addition to your life. Yes, the extra money is great, but it also gives you a wonderful chance to push yourself, to explore your creativity, to make new friends and to open up new possibilities for the future. If you haven't got one yet, it's certainly worth considering joining the masses who have.