If you are anything like me, you are behind in getting your Christmas cards out this season. At least I hope I am not alone. If you want something a bit different than the mainstream Holiday cards then you are in for a treat.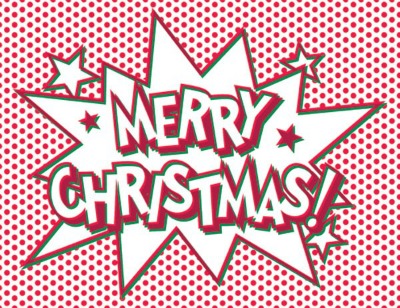 About Caleb Gray Studios
Caleb Gray Studio is a contemporary brand with a retro vibe. This makes it fun with a lively combination of his clever concepts and unexpected surprises. If that isn't enough you will also get a healthy dose of humor.
Caleb Gray uses bright but never overdone colors. His brand also embraces neutrals such as beiges, grays, browns as well as a slightly desaturated retro palette. But don't worry his style is overall cheerful and bright. You also do not have to worry about any neon colors showing up because they do not fit in either of those categories.
The unique style that Caleb draws from is a mid-century modern aesthetics and is also fresh. It is comprised of 21st-century graphic designs to rekindle the nostalgia through a contemporary lens. Caleb's style is instantly easy to identify. With sprinkles mod motifs like kitchy stars, groovy geometrics, funky fonts, and kooky characters that are woven throughout his many, many prints and patterns.
His art tells a story that will engage customers and most importantly it creates a whimsical experience that makes them smile. (this is what his intentions are I am sure).
Caleb's combination of past and present principles produces a timelessness to his artwork that feels hip and trendy at the same time.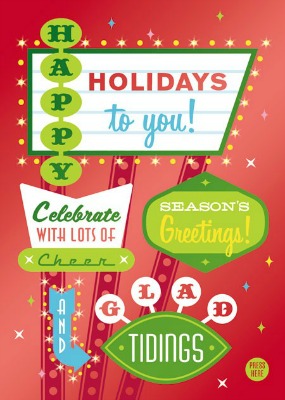 Facts about Caleb Gray's Studio
Caleb Gray Studio started in 2008 and has licensed over 1,400 individual skus and has sold more than 800,000 units at retail.
The Caleb Gray Studio brand has generated over $3.3 million in retail sales.
His line of fabrics with Robert Kaufman has already sold nearly half a million yards, (can you imagine that?). It also has proven popular among manufacturers as well who convert the cottons into children's clothes, ladies' dresses, and bookbinding cloth for keepsake baby books and photo albums.
Caleb has for 7 years worked in-house at C.R. Gibson. He has illustrated and designed stationary and giftware for a range of retailers from boutique shops to mass market chains which include but are not limited to Target and Barnes and Noble. He sees the projects through all of its phases to final production.
Also if this hasn't been enough, while he worked at the Disney-owned animation studio Jumbo Pictures (creator of the Doug cartoon) on the Disney Channel's PB&J Otter animated series, Caleb learned about character development, visual storytelling, and the particulars of production.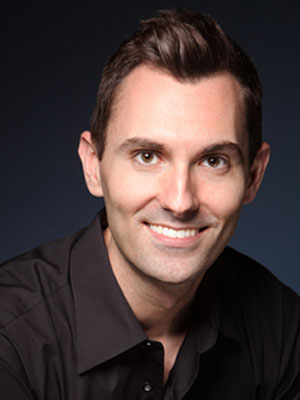 Meet Caleb Gray
Caleb is a visual storyteller. He is recognized for his expressive characters and novelty prints. These stem from his own childhood love of picture books. Even as an adult, his library is mainly filled with kids' books including ones from his own childhood, vintage finds, Caldecott winners, and over 200 Little Golden Books.
Caleb is very fun and expressive in his style. This is an extension of his colorful personality. If you were to have a conversation with him you will notice his raised eyebrows, lots of laughter, or even his eye expressions will all in turn tell their own story.
Caleb gets the biggest enjoyment out of conceptualizing, creating and collaboration with fellow creative minds. He also enjoys producing one-of-a-kind pieces that go perfectly with their products.
Follow Caleb Gray on his Social Media:
Facebook | Twitter | Instagram | Pinterest
Disclaimer:
This product was received from the Company for review purposes only. All thoughts and words in this post is my own and I was not paid to endorse it. I am only voicing my opinion about this product.
Caleb Gray Studios has been generous enough to offer Mom Blog Society readers a chance to win their very own set of 20 "Dress the Reindeer" Cards ( $75 arv) or 20 "Playing Snowmen Cards" ($99 arv)
"Playing Snowmen Card. Simply click on the giveaway image below to enter for your chance.