Summertime is a call to action to spend more time outdoors. Whether playing, doing yard work, or tending the garden there is something for us all to do and the payoff, in the form of joy, laughter, and fun, is beyond the increased risk of sweating. 😉
Unfortunately, as the age old adage goes, like most good things, outdoor play will come to an end, usually when the sun goes down, and it is important to have an evening activity planned to keep the fun going into the night. In our house, one of the top choices is family movie night!
As the proud momma of a five-year-old we are careful about we watch. We try to find films that are cute or snuggly as my daughter would put it and provide a positive message. Thanks to Shout! Factory and their new film, Maya the Bee we were able to find fun, lovable characters and a movie that promotes friendship, loyalty, adventure, the importance of being oneself and so much more.
Maya the Bee was the perfect Saturday night family flick with popcorn, blankets, and snuggles. And it was great this afternoon, a rainy Monday, when my daughter and I snuggled down on the couch for some mommy daughter time. This film is perfect for children of all ages as daughter, mommy, and daddy enjoyed it!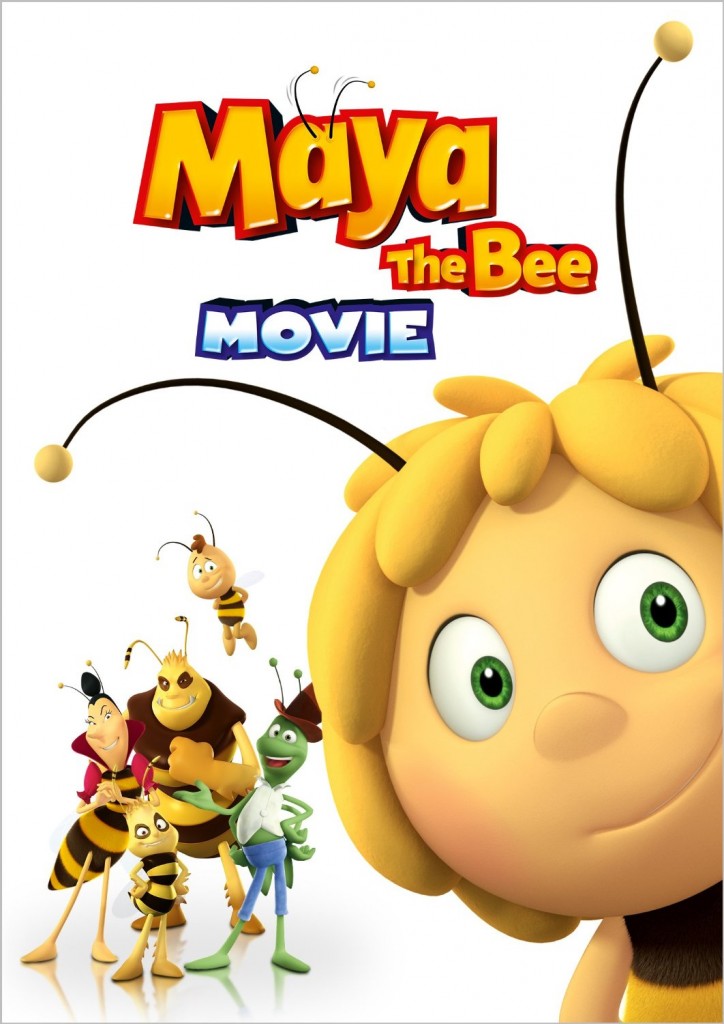 About Maya the Bee
"In the same vein as Finding Nemo, Antz…this is a story about adventure, self-discovery, tolerance and friendship." – WeekendNotes.com
Freshly hatched bee Maya is a little whirlwind and simply won't follow the rules of the hive. One of these rules, of course, is not to trust other bugs, especially the hornets that live beyond the meadow. But sweet Maya can't help but make friends with all kinds of other bugs, including a violin-playing grasshopper, a dung beetle and even a young hornet named Sting. When the Royal Jelly is stolen, the hornets are the prime suspects and Maya is thought to be their accomplice. Now, it's up to Maya and all of her new friends to prove her innocence and find the missing Royal Jelly!
Maya The Bee Movie is presented in stunning 3D for a Bee-utiful family viewing experience!
Includes Digital Copy Reedemable for Streaming or Download. Digital Copy Expires May 19, 2016.
Bonus Features
An Interview With Maya
"Dancing With Bees" – An Exclusive Episode Of The Maya The Bee TV Series
Blooper Reel
Trailers
Connect with Shout! Factory: Shop | Facebook | Twitter
Disclaimer: This product was received from the Company for review purposes only. All thoughts and words in this post are my own and I was not paid to endorse it. I am only voicing my opinion of this product.