Sticking to a healthy diet brings a huge challenge. That challenge is magnified when the cravings set in. You can have smooth running, and suddenly you find yourself wanting that chocolate bar or sweet.
My best all-time tip for keeping to a healthy diet is to find healthier alternatives for my cravings. I have since replaced my chip consumption with mozzarella cheese, my soda consumption with seltzer and juice, and salad dressings with avocados. But I've still been battling the never-ending sweet crave that hits me too often.
Brothers-All-Natural fruit clusters were a hit from the moment we tried them. We had just settled down from a huge flight (a 24 hour journey) with some family members, and discovered a shipment of Brothers-All-Natural fruit clusters that had come in the mail while we were out.
We downed three bags right away. These crispy sweet snacks are as addictive as they are healthy. They are mildly sweet and have a crispy freshness. The berries give natural color that makes them appealing to the eye and even more appetizing.
"Fruit Clusters™ are gaining popularity for their uniqueness and flavor; they are fruit like you've never had before.These crispy, crunchy fruit snacks made with the best fruits from around the world that have been cut into pieces, freeze-dried, and rolled into a fun, bite-sized "cluster." The Fruit Clusters™ are different from Brothers-All-Natural popular line of Fruit Crisps because they are a blend of fruit, available in Raspberry Apple, Blueberry Apple, and Apple Cinnamon, and unique in texture and crunch."
Brothers-All-Natural likes to take everyone into consideration, regardless of dietary restrictions. As a strict kosher-keeper, I was delighted to find out that all of their products have on them OU kosher certification. Since they are Gluten Free as well, I will be sending some back to my sister in England who suffers from Celiac disease and is always looking for a delicious snack to try. They are also peanut free, non-GMO, and are made of 100% real fruit.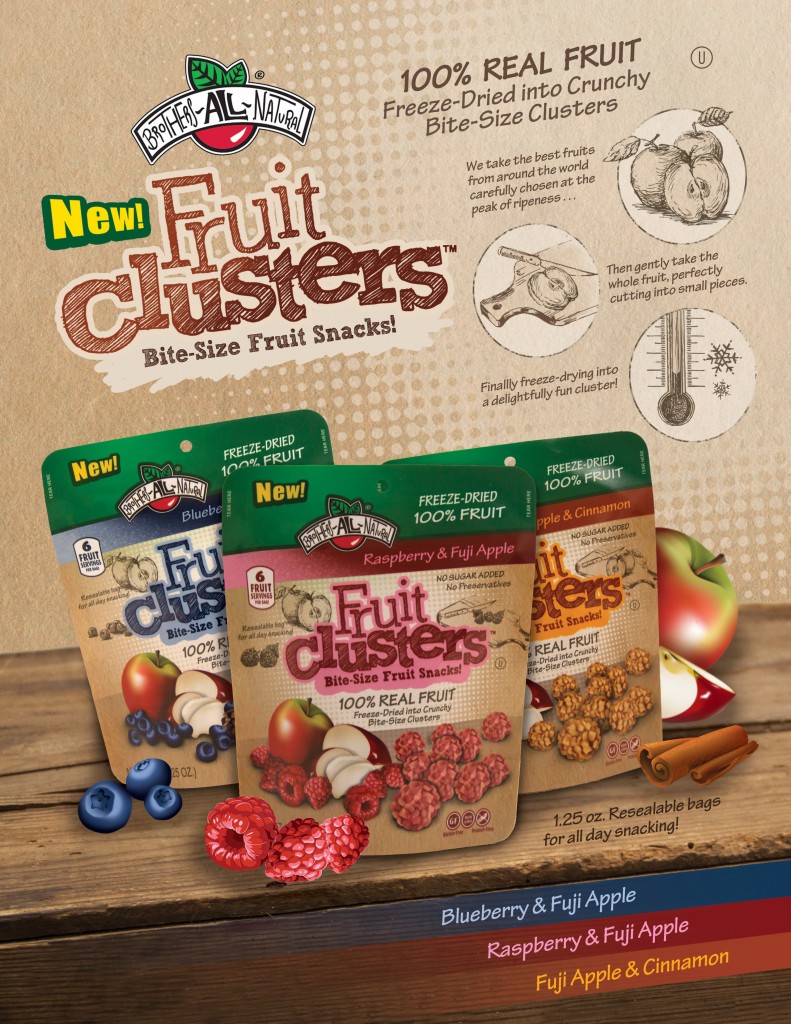 Features:
Comes in three fun flavors: blueberry and Fuji apple, Raspberry and Fuji apple, and Fuji apples and cinnamon.
Gluten free
Peanut, tree nut, soy free
OU Kosher Parve certification
Vegan
Non GMO
Ingredients: Fruit, fruit, and more fruit (nothing else!)
Each bag has 6 servings of fruit (3 portions, two servings per portion).
Each serving has only 40 calories (from the natural sugars in fruit), and none from fat. Compare to a typical serving of chocolate (I just checked) which has 220 calories, 100 from fat.
No added sugar, color, or preservatives.
Brothers-All-Natural fruit clusters are such a simple and delicious food replacement, and a great snack for kids too. The fun colors make it more kid-friendly, and I can be confident knowing it comes only from the berries inside. I plan to try crumbling these and using them in place of sprinkles on an ice cream sundae once the warm weather hits. This snack will definitely become the newest staple in our home.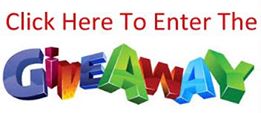 Connect with Brothers-All-Natural:
Disclaimer:
This product was received from the Company for review purposes only. All thoughts and words in this post is my own and I was not paid to endorse it. I am only voicing my opinion about this product.