With the holidays upon us it's only natural that many of you are on the go— shopping, and traveling to see loved ones during the season. And so, mealtimes tend to be rushed.
Don't you wish you had a convenient way of making sure your children were fed with healthier drinks and snacks— and in a cleaner, more sanitary way?
Thanks to BooginHead and their Screw Top Squeez'Ems and SippiGrips, your toddlers can have clean water, juice, and milk, as well as yogurt, smoothies, applesauce and other puree type snacks and meals on-hand whenever they need them.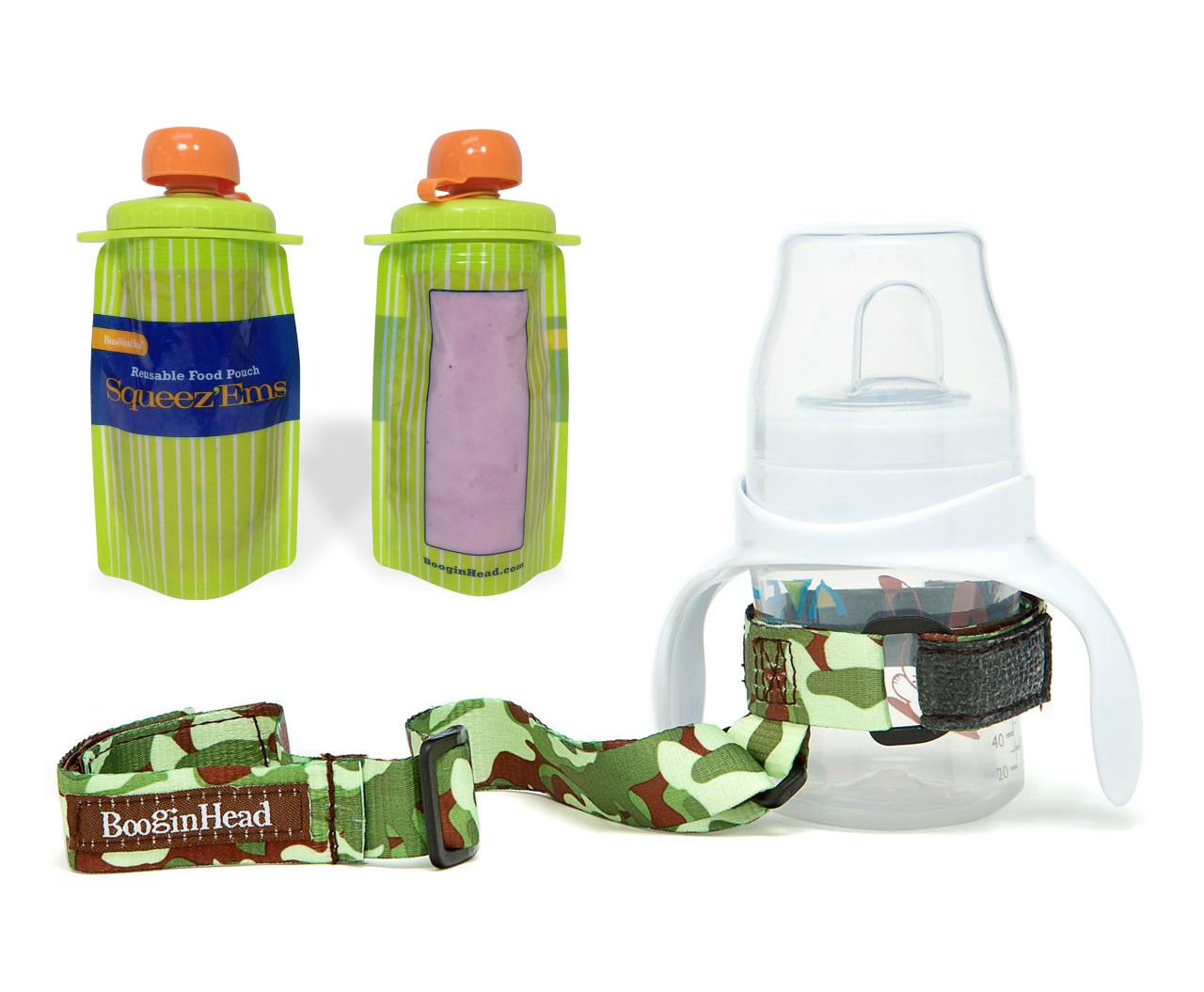 SCREWTOP SQUEEZ'EMS
You've probably seen those toddler pouch snacks in stores and maybe even purchased some but do you really know what's in them? And just think about how much money you're spending on the convenience of the packaging!
With the 6 ounce ScrewTop Squeez'Ems from BooginHead, you can create your own meals, snacks and drinks with the ingredients of your choice and feel more at ease knowing just exactly what your child is taking in— without the fear of the unknown.
Each pouch is created to be environmentally friendly and cost conscious so your child can enjoy perfect box lunches on the go. The cap is attached to eliminate lost parts and open in a clockwise turn to prevent accidental spillage. These babies are also freezer and microwave safe so dine on— hot or cold!
To clean, simply unscrew the tops, and wash them with warm soapy water. Then shake and rinse. For more stubborn foods and drinks, use a bottle scrubber, rinse and let air dry.
Squeez'Ems are reusable and much more cost effective than those premade, store bought pouches!
SIPPIGRIPS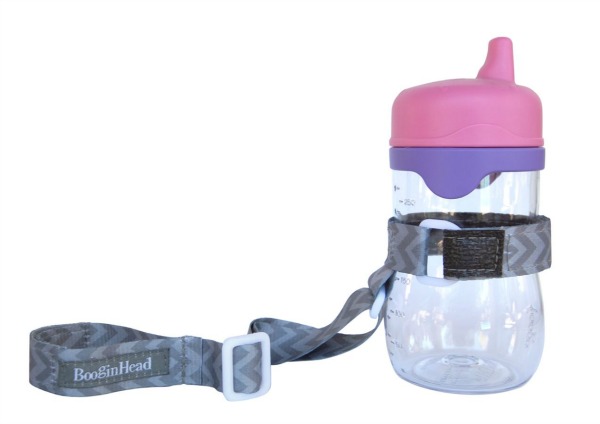 So just what IS a SippiGrip? Think pacifier strap but a safety strap that's made to prevent your child's sippy cup from being dropped and contaminated.
SippiGrips contain a unique grip material that provides a strong hold so your toddler can enjoy a clean, sanitary drink without having mom or dad repetitiously picking up the cup and recleaning it after it hits the floor. The SippiGrip attaches to a high chair, stroller, car seat, or walker and stays at easy reach so baby can grab a drink whenever needed.
These great products work wonderfully with sippy cups, bottles, toys, and even teethers!
If this innovative product becomes soiled, just toss it in some warm soapy water or spot clean it and let it air dry. They're totally durable and ready to catch whatever your child tries to throw your way.
SippiGrip is a great 'On the Go' and germ protection product!
Connect with BooginHead: Shop | Facebook | Twitter
Disclaimer:
These products were received from the Company for review purposes only. All thoughts and words in this post is my own and I was not paid to endorse it. I am only voicing my opinion about this product.