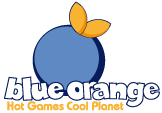 We get Blue Orange Games every year, and we play them all the way up til Christmas. These games are so much fun, for both my four year old, and my 18 year old. We love playing Blue Orange Games. They provide hours of fun, in the hours leading up to the big day.
I always get a slew of games from Blue Orange Games. Enough to make sure we all have something we like.
The first game we always play is Spot It!, this year it was Spot It! Miles From Tomorrowland. This game is so much fun, as for any of the Spot It! Games. There's even a Holiday Spot It! Game. We played it last year, and still have it. It was actually in with our Christmas Decorations this year. And, the Famous Shopkins, has their own version of Spot It! Jacob loves Shopkins, so when we were offered Shopkins Spot It!, how could we say no?
Suit up for an adventure through space while matching iconic symbols, numbers and the alphabet with Miles from Tomorrowland! Preschoolers will love racing to find the one and only one match between any two cards. Spot it first and blast off through the stars!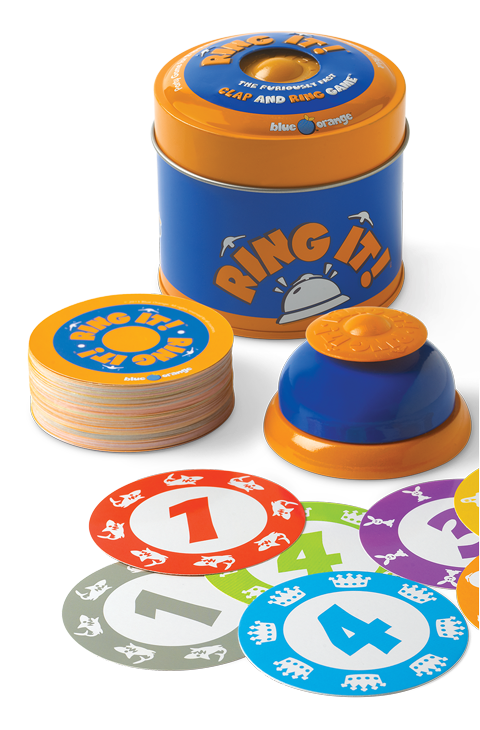 Another Great Blue Orange Game, that we play, is Ring It! Eighteen year old Sarah, and her boyfriend, love this game. They play with 4 year old, Jacob, almost everyday. He loves ringing the bell, even when not playing the game. It's not even on my nerves, it's a nice low ring.
Clap and ring your way to victory! Players continuously flip their cards until a combo is found. Be the first to find the combo, clap your hands and ring the bell. Hesitation may cost you 1st place, but if you act too quickly you may make a mistake and face a penalty! Get ready for chaotic clapping followed by lots of laughter!

Sarah invited her boyfriend, Josh's, sister over to play too. She is about 5 1/2, and she loves Gobblet Gobblers, that we also picked up. It's so much fun. She, and Jacob, play this game all the time.
Test your memory and appetite for laughs with this easy to learn and quick game of strategy. Cartoonish wooden characters bring pizzazz to this Tic-Tac-Toe style game. Just line up three of your Gobblers in a row to win. But watch out! These Gobblers are hungry for fun…and other Gobblers. Awash in cheerful colors, this wooden board game is made to be treasured. Gobblet Gobblers is the best first strategy game for kids to challenge their parents.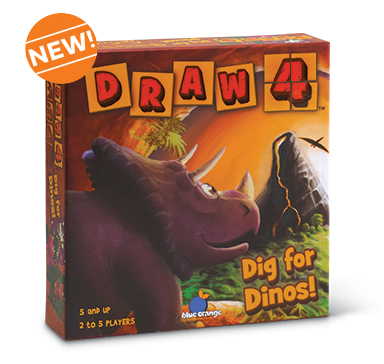 The kids really love Draw 4: Dig for Dinos. They play this one a lot too. Sarah is so good with her little brother. They get along great, when playing these fun filled games, from Blue Orange Games. It's almost like they aren't in the house.
Connect with Blue Orange Games: Shop | Facebook | Twitter
Disclaimer: This product was received from the Company for review purposes only. All thoughts and words in this post is my own and I was not paid to endorse it. I am only voicing my opinion about this product.