As cannabis legalization continues surging in popularity, more consumers are taking a strong liking to joint cones for their convenience, and ease of use. Simply pack the dry herb, and push it down using a stick.
Today we are going to examine the latest and greatest joint cones from King Palm, which include rose petal cones, hemp cones, Cordia leaf blunt cones, and nearly endless flavored pre-rolled cones. Their joint cones come in different sizes ranging from a smaller mini (70mm length) up to a King-sized (109mm). Users enjoy exploring the dozens of squeeze and pop flavor options, cone sizes, and natural material types.
Today, we'll explore the best joint cones for smoking marijuana, benefits, features, and common questions new and advanced smokers are asking.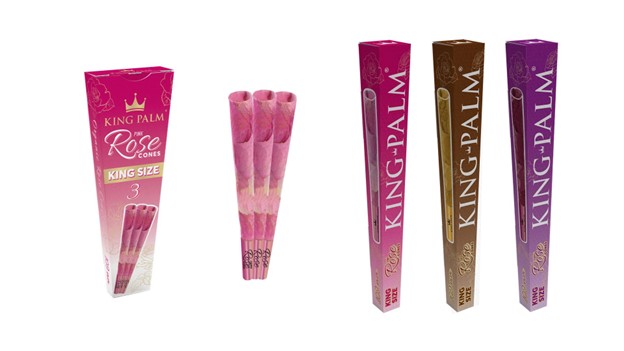 Rose petal joint cones are a hot new item moving the herbal markets to excitement over their novel elegance, exotic smells, natural smooth inhaling sensations, and the sweet taste of a fresh-cut rose.
Those new to using rose joint cones enjoy the 100% natural clean freshness with every in and exhale.
These weed cones are made entirely from organic roses don't contain any tobacco, nicotine, or any other toxic or harmful chemicals.
Three different colors are available to choose from, including pink, gold, and purple.
Other notable benefits consumers are raving about are the attractive aesthetic appeal, relaxing properties, slow-burning, smooth inhale, and much more.
Simply JUST PACK IT, and you're ready to quickly enjoy the high-quality experience of these pre-rolled rose petal joint cones.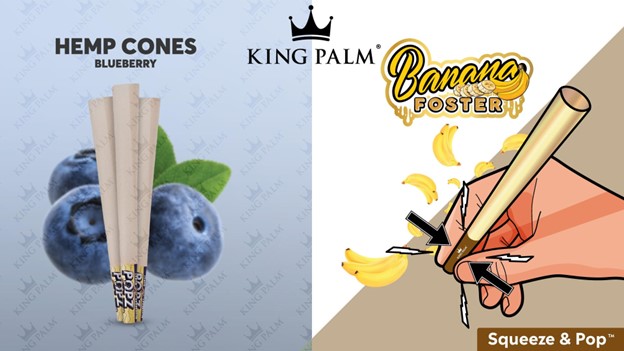 A recently launched product option has users reporting that hemp cones are the best smoke session ever!
Made with 100% organic grown American hemp. These savory options help you save time with their pre-rolled cones that you simply pack your ground-up dry herb into for on-the-go enjoyment.
A cleaner and higher quality all-natural tasty alternative make it easy to light up for anytime, smoking solo or in large social gatherings.
Hemp cones flavors.
Banana Foster
Banana Rama
Blueberry Burst
California Cream
Honey Berry
Lemon Loud
Lil Lemon
Mango Maui
Money Mango
Natural
Russian Cream
Watermelon Diesel
Now let's take a look at the alternatives joints cones
Below, we'll explore their popular line up of premium 100% natural joint cone alternatives that usres around the world have a good time with.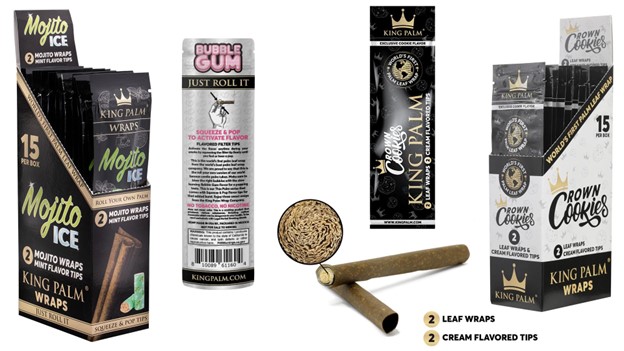 This company builds its foundation on all-natural Cordia palm leaf blunt wraps by identifying a sustainable ecological supply from the native trees from Southeastern Asia.
These biodegradable palm leaf joint wraps and added corn husk filter tips help you achieve maximum enjoyment while being conscientious of the needs of mother earth.
Every harvested leaf was grown using organic methods to further enhance the quality experience and environmental sustainability for generations to come.
Corida leaf's blunt wraps are a best seller and the world's first palm leaf wrap, which gives this company the competitive advantage for offering the best blunt wraps and weed cones in 2022.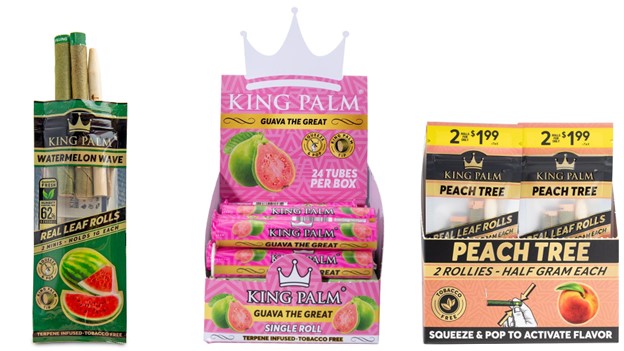 With these sweet-smelling and fun flavors available in their product line collection, you can experience a wide range of sensations while speeding up the time it takes to get the blunt ready to light up and smoke.
While the below list of cone flavors is a small inventory of their overall catalog of taste options, you can always recommend a new flavor to their inventory.
Pre-rolled cone flavor options include.
In the meantime, this exciting list of flavors lets you discover what you prefer in any situation.
Once you JUST PACK IT and light up, all you have to do to activate the burst of flavor is to simply squeeze the filter tip until you feel a pop.
This popping activates the natural terpene-infused filter tip that delivers you a strong, but not overpowering, rush of deliciousness.
Final Thoughts On The Best Joint Cones
When you're looking for the highest possible quality pre-rolled cones, this company has earned its status and position within the industry by consistently delivering the demands of the market.
By keeping their ear close to those using their products, they are able to stay ahead of the competition and produce high-grade items.
No matter what you're smoking needs are, this manufacturer is listening.
That's why they keep branching out to cater to the needs of the entire industry by offering smoking accessories, endless flavors, several material types, bulk offerings, and trending merchandise to show off your brand loyalty.