If you have never been on an electric bike, there are a lot of neat things that you will be able to enjoy about this cool tool. It may seem a little bit different than what you are used to when riding a traditional bike, but it can be a lot of fun and provides a ton of benefits for everyone who gets on one, including women.
Anyone will be able to get a lot of benefits out of one of these e-bikes, but women who are interested in getting this bike for themselves will find that there are a number of great benefits for them as well. An e-bike can even provide some benefits that you can't get with a traditional bike and riding around. Some of the best benefits of riding electric bikes for women include:
Fast Commuting and Travel
Women will find that an e-bike is going to be one of the best tools to help them get around town. If you are already planning to do a commute around town on a bike, whether to work or school or just to get the errands done, then the e-bike is a good solution to help you get there on time, especially if you have not ridden on a traditional bike in some time.
In fact, many e-bikes will be able to outpace cars in some urban areas since you are able to go around traffic and on sidewalks, where cars are not able to go through. Even if you just plan to head to the store for some milk or want to have fun around town, a good e-bike will help you get there faster than other methods.
You will quickly find that spending time on your e-bike can be a smart decision. It will allow you some time to be out in nature, which can provide a ton of great health benefits as well. When we spend too much time inside or too much time by a screen, we will find that it is hard to feel happy and fulfilled. With an e-bike, you can get outside and enjoy all that nature has to offer.
Less Sweat When Going to Work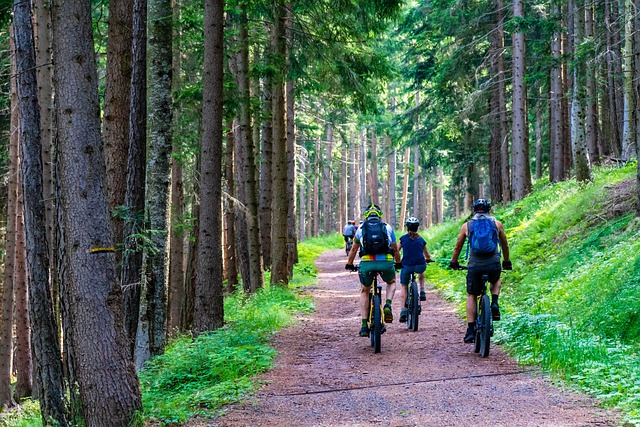 Riding a bike to work can be a smart idea. It can often be faster than other modes of transportation, it can help save the environment, and you will get a good workout. But riding your bike to work can also make you a bit uncomfortable and sweating, especially if you have to wear more formal attire to get the job done.
The good news is that electric bikes will allow you to ride a little more in style and comfort than a traditional bike and you can use the motor. This will give you more breaks than you can get with the traditional bike, preventing you from overheating in the sun and running your outfit or your makeup as you ride along.
Easier to Carry the Cargo
Whether you plan to ride the bike to go to the grocery store, you need to run some errands, or you would just like to get outside and have some fun, you will find that a good electric bike is going to be the perfect tool to help you carry some of the cargo that needs to go with you. and the motor on the e-bike will allow you to carry more weight without overexertion.
Electric bikes can be great for when you need to pick up a few things at the store and bring them back with you. They can also be good if you need to carry some heavy items to and from work each day. It is possible to strap on a backpack when riding the electric bike or get an added storage accessory to go with it if you need to carry things often.
Lower Impact
Many people may choose to avoid riding on a regular bike because they are going to be too hard on the joints and muscles. As we get older, the joints, especially those in the knees, are going to start to feel more of the pain that comes with high-impact exercise and travel more than what they would in the past.
For many riders, it is nice to have a way to get out of the house and workout, without having to worry about being too hard on the joints as well. An e-bike is going to be able to provide you with some of that relief as well. Since they are designed to work well for an upright and comfortable riding position, you can ride all day without wearing yourself out.
Ride With Others or Alone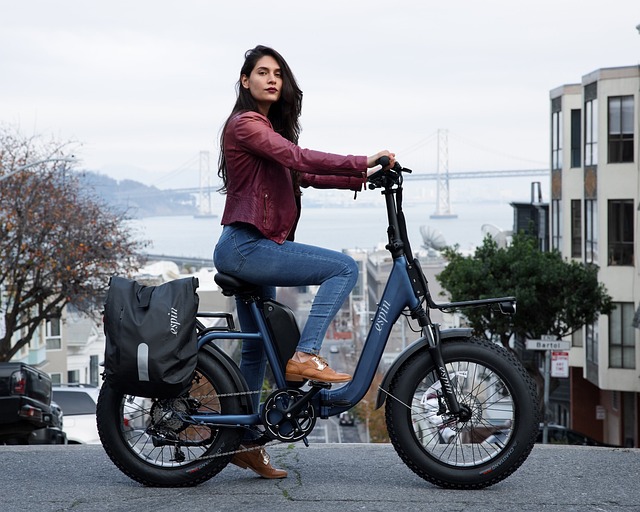 You can choose how you would like to ride this bike each day. You can choose to take the bike out and have some fun on your own, getting in a good workout or running errands. You can even ride it to work to speed things up or to be better for the environment as you go. This can be an enjoyable experience as you get out of the house.
But you can also use the e-bike in order to spend time with others. You can join some friends on a good bike ride or you can take the family out and let them get some of the good fresh air that they need. This is better than sitting around and watching television all the time. Riding your e-bike can be a great socialization experience that you will love forever.
Choosing to Ride an Electric Bike for Women
There are so many reasons why you should consider riding an e-bike for all of your needs. Whether you would like to make commuting to work more fun, have a good workout, or bring stuff along for a day outside and in nature, you will find that the electric bike can provide all of these to each rider. No matter what you bring along, an e-bike can be a lot o fun.