Did you or your child receive a new smart phone or tablet this Christmas? If the answer is yes, you are definitely not alone! Every year, tens of millions of smart devices are bought or gifted for Christmas. In fact, it is one of the most popular "toys" Santa brings for kids of all ages!
And now that your child has a brand-new tablet what apps are you going to download for him? There are over 1.5 million apps in the app store! How do you know what apps are both fun and educational for your kids? Well, if your child is practicing his ABCs, phonics, or spelling, then the award-winning Wonster Words may just be the right app for him!
Once the word puzzles are completed, children will enjoy cute animations headlined by a group of lovable Wonster characters. These silly animations reinforce the spelling and pronunciation of the words, while teaching kids the meaning of these words.
In addition to the animations, kids will occasionally be reward with surprise mini-games as well! Unlike other learning apps that can't seem to keep your child's attention, Wonster Words is sure to engage and educate your child!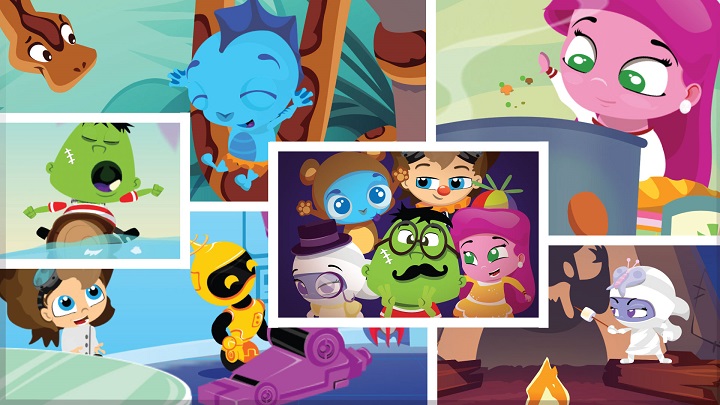 Wonster Words is free to download and play. It comes with 15 free words for your child to play, along with a free daily "Word of the Day"! If you would like more words, an additional 100+ words are available through in-app-purchases. All purchases are locked behind parent gates to block accidental purchases by children. With regular updates, Wonster Words provides endless learning and fun for children. Download today to your new smartphone and tablet!



Here is what users are saying about Wonster Words:
"I am a retired Speech-language Pathologist and I provide trainings for preschools. I love this app for vocabulary building, early reading and spelling."
"My granddaughter is really learning her ABC letters and sounds! This is totally awesome seeing she is only 2!"• "Purchased app for my 7 year old daughter…she already is learning the words and is eager to play the rest of the app."
• "I love that my son is learning to spell!! He has been using this app since he was 1 ½ years old and he is now 2 ½ years old, everyone thinks he is in elementary school because of his use & understanding of vocabulary!!"
• "My daughter absolutely loves this app. It teaches her how to spell, sound the words out, act the words out, and gives a definition of each word."