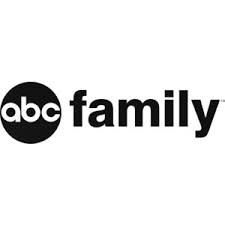 IS READY TO BE BRAVE DURING SEPTEMBER'S
"FUNDAY" PROGRAMMING EVENT ON SEPTEMBER 13th & 14th
This Month's Block of Popular Movies includes the ABC Family Premiere of the Pixar Animation Studios' Hit "Brave" on Saturday, September 13th at 8:30PM ET/PT
Burbank, CA (September 3, 2014) – It's guaranteed to be an entertaining weekend when "Funday" returns with one strong-willed princess, a despicable villain, two cursed frogs and an adorable flying elephant. So grab your friends, hit the couch and get reacquainted with Merida, Gru, Tiana and Dumbo when "Funday" starts on Saturday, September 13th and continues on Sunday, September 14th.
The fun of "Funday" is not just limited to the small screen as it also extends to the digital space. Fans can visit fundayapp.comto decorate their social media profile photos with "Brave"-inspired icons and borders. The app will also allow viewers to upload photos & videos to show their fan love—and they might see themselves featured on-air! Plus, they can enter a sweepstakes for a chance to win their own "Funday" viewing party kit!
NO PURCHASE NECESSARY. Void where prohibited. Open only to persons, who are, as of Entry, 13 years of age or older, legal residents of, and physically located within, the 50 U.S. or D.C. Entries must be received between 12:01:00 AM, 9/13/2014 (PT) and 11:59:59 PM., 9/14/14 (PT). Click here for Official Rules and entry details.
Saturday, September 13
(6:30–8:30 PM ET/PT) DESPICABLE ME
In a happy suburban neighborhood surrounded by white picket fences and flowering rose bushes sits a black house with a dead lawn. Unbeknownst to the neighbors, hidden deep beneath this home is a vast secret hideout belonging to Gru (Steve Carrell), a dastardly villain who, along with the help of his many little minions, is planning the biggest heist in the history of the world: he's going to steal the moon! But his plans are foiled the day he encounters the immense will of three little orphaned girls who look at him and see something that no one else has ever seen: a potential Dad. This smash hit boasts a stellar all-star vocal cast that includes Julie Andrews, Jason Segel, Russell Brand, Danny McBride, Will Arnett, Kristen Wiig, Mindy Kaling and more. "Despicable Me" repeats on Sunday, September 14th at 6pm ET/PT.
(8:30 -10:30 PM ET/PT) BRAVE
The ABC Family premiere of "Brave" whisks you away on an astonishing adventure to an ancient land full of mystery and tradition. Merida (Kelly Macdonald) is a skilled archer and headstrong daughter of King Fergus (Billy Connolly) and Queen Elinor (Emma Thompson). Determined to carve her own path in life, Merida defies an age-old custom sacred to the unruly and uproarious lords of the land. When Merida's actions inadvertently unleash chaos in the kingdom, she must harness all of her skills and resources, including her clever and mischievous triplet brothers, to undo a beastly curse before it's too late and discover the meaning of true bravery. "Brave" repeats on Sunday, September 14th at 8pm ET/PT.
(10:30 PM- 12:30AM ET/PT) THE PRINCESS AND THE FROG
Set in the great city of New Orleans, "The Princess and the Frog" is a modern twist on a classic tale about Tiana (Anika Noni Rose), a beautiful girl who is accidentally turned into a frog and Prince Naveen (Bruno Campos), a frog prince who desperately wants to be human again. With the help of trumpet-playing alligator Louis (Michael-Leon Wooley), Ray (Jim Cummings), the Cajun firefly, and Mama Odie (Jenifer Lewis), the old blind priestess, Naveen and Tiana are in a race against time to break the spell and fulfill their dreams.
"The Princess and the Frog" repeats on Sunday, September 14th at 10pm ET/PT.
(12:30AM – 2AM ET/PT) DUMBO
One of the true Disney masterpieces, this poignant classic movie tells the story of Dumbo, a baby elephant born with humongous ears. Snubbed and ridiculed by all the other circus folks, he is befriended by a jocular mouse named Timothy. With luck, determination and an amazing amount of courage, Dumbo learns to soar as the high-flying star of the circus.