Tips for a Welcoming Home
People often make the mistake of thinking that decorating your home in a beautiful style has to be costly, but that's not true at all! You can add incredibly chic and welcoming touches to your home for a very reasonable cost; all you have to do is know what your goals are. Now that having guests over is an option again, we know you'll want to make your home as welcoming a place as possible so that everyone who visits feels right at home. Whether it's adding a few lucky plants, some throws, or a soft lamp shade, it's as easy as pie to make your home look welcoming on a budget. Read on for our eight best tips.
Add Softness
Even in the most modern home, which features sharp, clean lines and a minimal aesthetic, you can add softness to increase the welcoming aspect of the house. Failing to add softness and different textures can leave a room looking cold and often a little bit empty. On a smooth textured sofa, add a wooly, cozy-looking throw. If the room is full of hard, smooth lines, add a piece of artwork that features some lovely oil paint textures. You could opt for a fluffy rug on a tiled floor to make the room seem so much more inviting.
Image by Element 5 Digital via Pexels
Layer
This tip goes nicely with our previous one. While we don't advise that your home becomes a dumping ground for a vast amount of pillows, blankets, and throws, we do advise layering them and the artwork that you might have stacked on your cabinets. Layers give any room a lived-in look that we just love! Be careful to be particular and specific about your layers: flow your blankets smoothly and place them one on top of the other with intention. Don't hang all of your art on the walls; instead, make use of bare top shelves to stand the pieces, one overlapping the other. Again, do this with intention, not in a way that makes your home look like storage.
Scents
Have you ever walked into a coffee shop and gotten a delicious whiff of hot coffee? Doesn't that smell put you instantly at ease? To add another layer of comfort and happiness to your home, select a flavor profile and use it when guests come over or just to freshen up your home for yourself. You could use incense, which is extremely cost-effective, a room spray, or reed diffusers.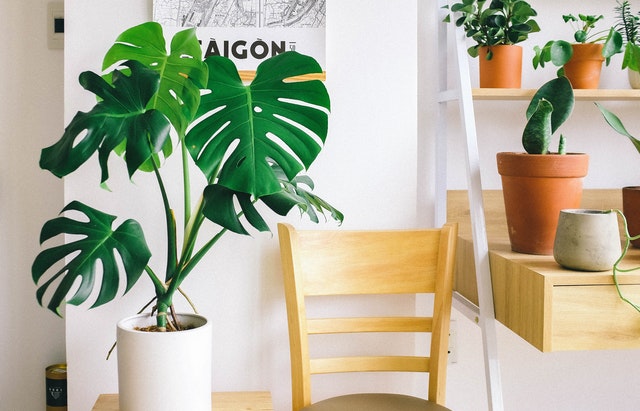 Image by Huy Phan via Pexels
Bring Outside Inside
Adding natural elements to a room is the ultimate in budget-friendly charm. This could be anything from having fresh flowers in a vase on a dresser to leafy plants that add a cared-for look to the room. Make sure you know which kind of plants prefer what sort of environment, how much light and water they need, etc. before you commit to purchasing one. Remember to give them a good wipe down with a clean cloth every so often to avoid them getting clogged up with dust.
Handle Clutter
You want your home to look lived in, not died in! This should be a practice for when you have guests over but also when you don't deal with your clutter before it becomes a problem! Find some practical, out-of-site storage solutions for things like receipts, keys, sunglasses, and jackets that might otherwise get dumped on counters and over the backs of chairs. Get into the habit of packing clothing away or putting it in the laundry the second you take it off instead of leaving it lying around.
Sensible Seating
We know that there are some exquisitely designed seating options that you simply cannot leave in the store, but these may not always be the most practical option for actual human beings to sit on! Keep these gorgeous designs as just that: design elements that add beauty to your space. Make your seating options comfortable and space them out in a sensible and practical way. Your guests don't want to have to shout to be heard across a wide space, but they also won't feel comfortable being too squished up against each other. Rearranging costs nothing!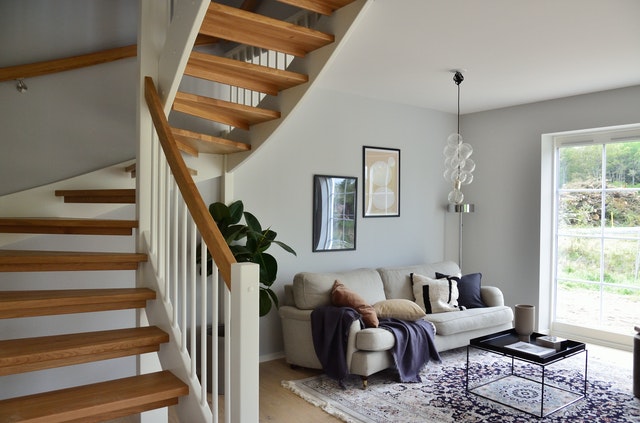 Image by Alexander Zvir via Pexels
Carry Color Through
When you choose your color scheme, be sure to carry it through the whole house. While it might not be possible to incorporate too many extra elements into spaces like the kitchen or bathroom, you should pick up your greater color scheme in things like towels, kitchen towels, art pieces, etc.
Stay True To You
Whatever your sense of style is, embrace it and stay true to it! It's YOUR home, remember that. If you want it to seem genuinely inviting to your guests and for it to be a place of comfort for you, stay true to what you love. Putting on a show will only take you so far, and you'll never be truly happy with the house and how it looks or feels.
Wrap Up
So there you have them! Our best tips for making your home feel welcoming on a budget. How many of these do you already do?