It goes without saying that being a mother isn't always a glamorous job. It's easy to forget about yourself in the midst of caring for your child, which can mean that your beauty routine is frequently missed or forgotten about entirely.
For this reason, we've compiled a list of the top 5 family-friendly beauty hacks to help you keep on top of your beauty regime, so that you can spend more time with your loved ones.
Consider long-term solutions
Although we may not see the benefit of more invasive tips and tricks straight away, they can help save huge amounts of time (and often money) in the long-term. For example, many women struggle with having large, drooping breasts after pregnancy and breastfeeding which can cause back pain as well as causing difficulties finding flattering outfits. As a result, many women try short term fixes like shapewear
A breast reduction can offer much needed relief from both the physical aches and pains, as well as the aesthetic concerns of excess breast tissue. Indeed, some downtime is required for surgery, but many patients see this treatment as an investment in promoting a more youthful and flattering appearance, making it a worthwhile endeavor.
Recognize self-care is important
Taking care of your appearance may be the last thing on your mind when juggling the responsibilities of being a mother. However, taking care of your body is essential in managing your broader wellbeing.
Scheduling and practicing self-care can help to alleviate stress, improve sleep and boost your overall mood. Try committing to a 10 minute beauty routine at the same time each day. The best time to do this is just before bed, when you need to cleanse and unwind, and when you are less likely to be disturbed.
Having a 10-step skincare routine might sound like fun when you have time to spare. Unfortunately, this is often not the case when you are a parent and need to speedrun your regimen. Skinimalism continues to grow in popularity, which means cutting down on how many serums you need, and instead sticking to the bare essentials of cleanse, tone and moisturize (with SPF in the AM).
Combination products can be a game changer for this very reason. Many skincare products are multi-functional, such as moisturizers with SPF included, or a toner that also functions as an essence.
To make your routine even quicker, you can blend both skincare and makeup products in the form of tinted moisturizers and BB creams. Overall, this can help you get back to your daily duties of motherhood while also taking care of yourself.
Knowing which parts of your beauty routine are essential and which are less important can help you free up time in your busy life. For example, although you need to wash your hair semi-regularly (depending on how oily your scalp is), you can probably manage without washing daily, unless your scalp is naturally oily.
Try embracing your natural hair, free of hot tools that can cause damage and breakage. Instead, opt for air-drying and get back to the basics with products like coconut oil to manage frizz and style as desired. You can also try simple hacks like braiding your hair before bed for effortless curls the following day. Simply freshen up the roots with dry shampoo and you will be good to go.
Invest in a healthy lifestyle
Prevention is often much better than cure, and the same thought can be applied to your aesthetics. Looking after your health by eating a balanced, nutritious diet, exercising regularly and staying hydrated help to create a canvas that requires less work and upkeep. Getting that 'glow from within' look without the need for a however many-step skincare and make-up routine can free up time to spend with your family.
In addition, showing your kids from a young age the importance of looking after your health can help to create healthy habits at home.
Final Thoughts
Finding time to indulge in an expansive array of aesthetics treatments can take up time that many of us don't have. Instead, try implementing one or two of our suggested tips to help you maintain a tidy appearance, no matter how busy motherhood has made you.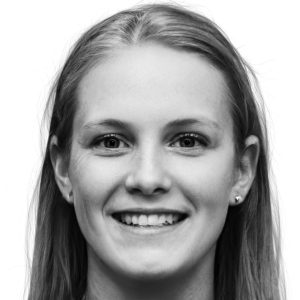 Jenn Walker is a freelance writer, blogger, and dog enthusiast living unapologetically in recovery. She writes for Maryville, a medical center for addiction treatment in NJ.