Save room for dessert! Oh yes, little ones with overactive sweet tooth, will never miss an opportunity to dig in into something sweet and yummy. Actually if it would be up to your kids you would probably have chocolate cake for dinner, like every day. Well, we all know this is off the table but they will be equally thrilled with one of those 31 outrageously delicious and exciting desserts.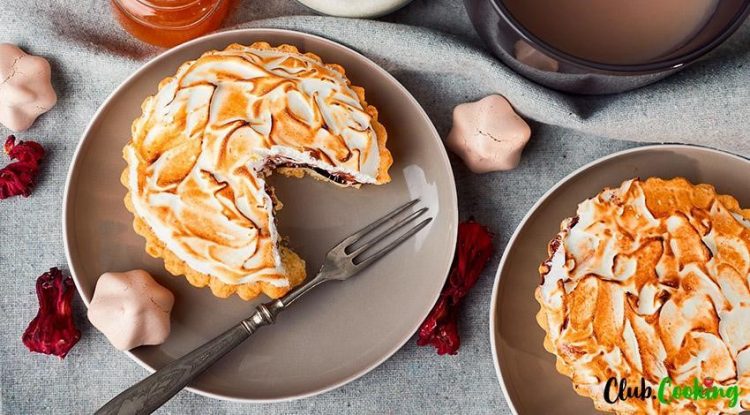 This chocolate meringue pie is a huge hit with the kids. Tender pie crust is filled with luxuriously rich chocolate filling and fluffy and airy meringue. A truly unbeatable combination. Chocolate custard filling is just stellar. It is sweet and delicate. Melt-in your-mouth texture with a decadent chocolate taste. Thick and smooth consistency is oh so tasty. Just phenomenal. Meringue is light and floatable with just a touch of sweetness. Those two fillings are a perfect compliment to each other and create an ultimate balance of flavors and textures.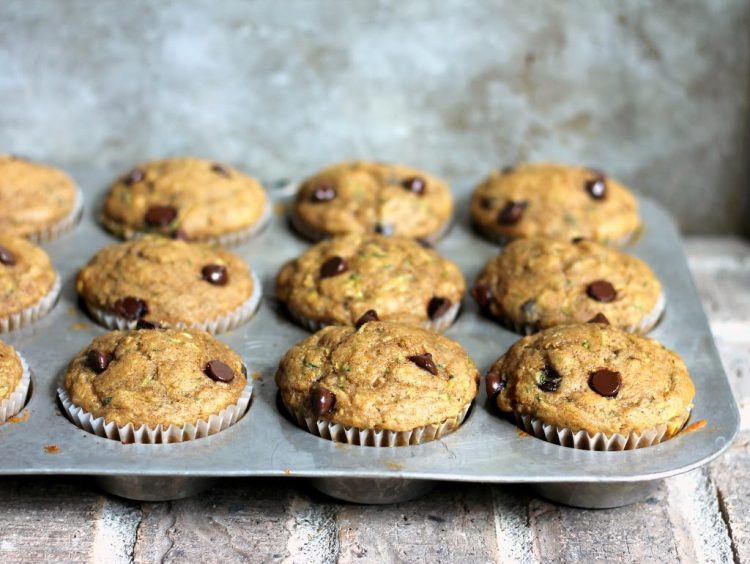 The zucchini banana chocolate chip muffins are so tasty your kids will be totally fooled with how healthy they are. Made with succulent zucchini, ripe bananas, Greek yogurt, applesauce and whole wheat pastry flour they are only 159 calories a muffin. You can watch your kids devour them without fearing the sugar-rush aftermath. They are moist and fluffy and chocolate chips make them feel a little bit more indulgent.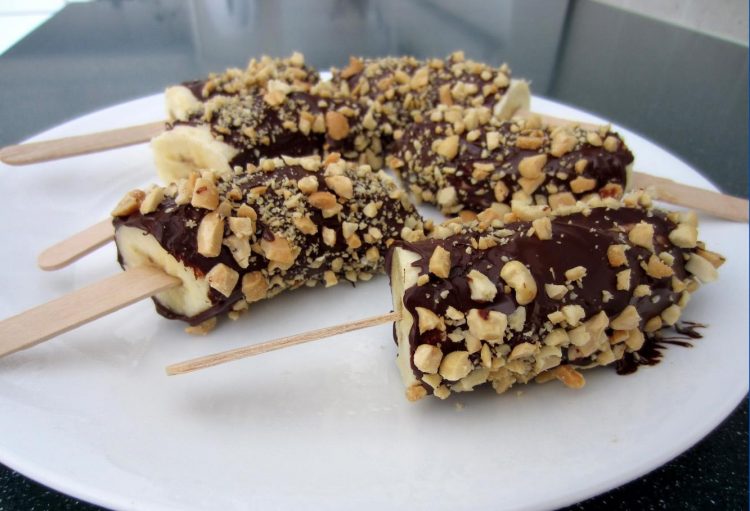 The frozen nutty bananas are a perfect sweet treat and an awesome way to use those bananas that are about to become over ripen. Wonderful alternative for an ice cream when you kids craving something refreshing. Those bananas are super quick and easy to make and super fun to do so with your kids. Just cut the fruit in pieces, roll them in almond butter or melted chocolate and let your kids choose the toppings. Anything goes, sprinkles, chocolate chips or crushed nuts the sky is the limit. Insert a stick and freeze.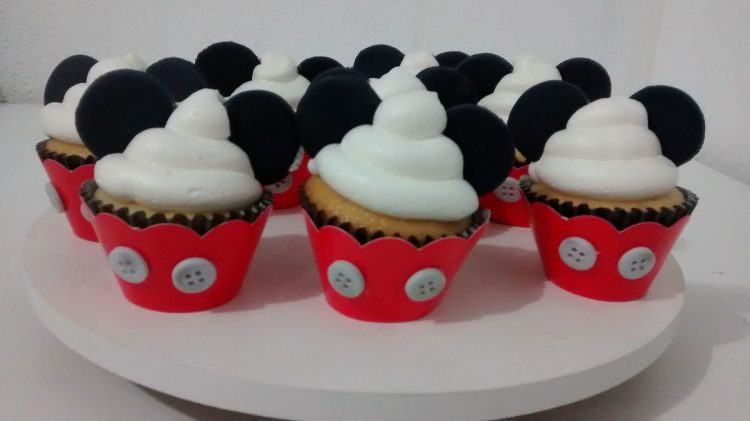 Did you know that Oreo cookies make the perfect Mickey ears for the cupcakes? Those good-looking Mickey cupcakes are effortless to make thanks to the cupcake mix and frosting pouch. Just under 30 minutes you will have adorable looking little desserts that will please even the pickiest eaters. Kids can't get enough of them. They will enjoy helping you make them almost as much as eating them.
Take a break from usual rice crispy treats and make those fruity pebble no-bake bars instead. Kids love those colorful desserts. Marshmallows and butter melted and then mixed together with the fruity cereal for a cheerful treat. They are gooey and sweet and very pretty with the rainbow of colors.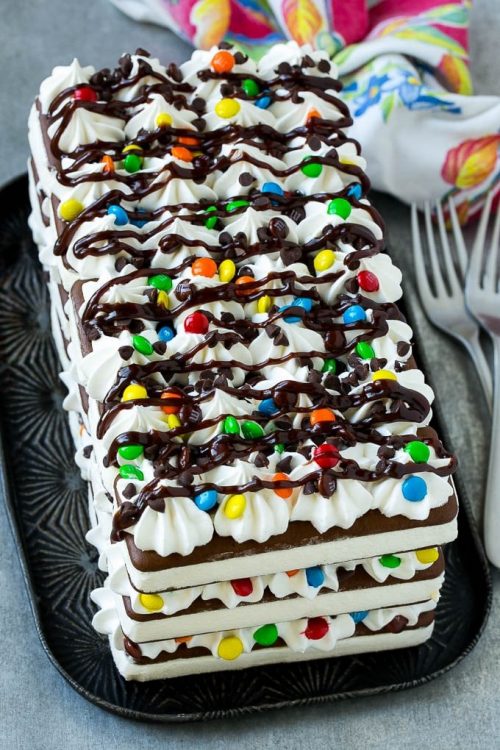 Sometimes simple is just better. This ice cream sandwich cake only takes 10 minutes to assemble! All you need is ice cream sandwiches, cool whip, and crushed Oreo cookies. Your kids can let their inner artists shine and decorate the cake with you. Vibrant m&ms and chocolate syrup are all perfect compliments. This dessert might become your summer's favorite.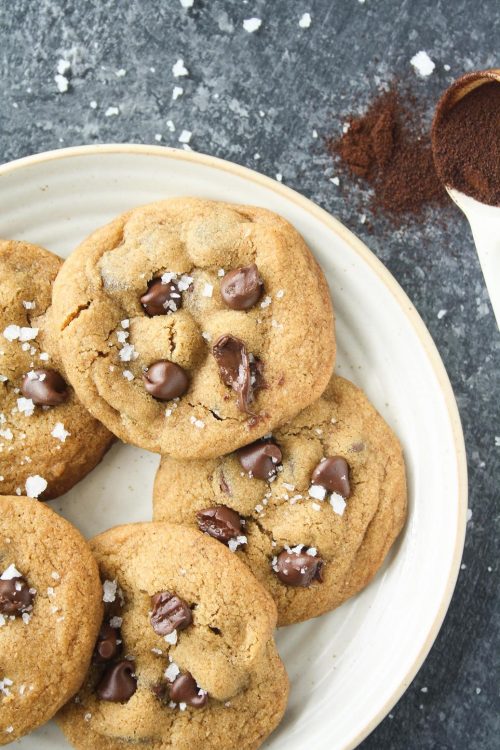 The soft and chewy chocolate chip cookies are made with vanilla pudding for extra, pillow-like softness. Perfect for dunking in a cold glass of milk, kids go bananas over them. So make sure to make a second batch because they might be gone in a flesh. It is an unbeatable combination of soft cookies and melty decadent chocolate chips that kids can't get enough of.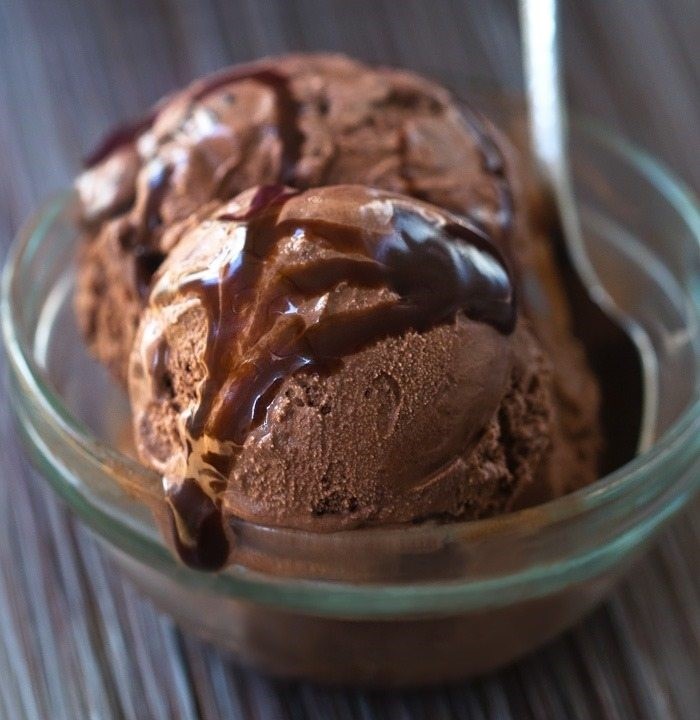 Save yourself a trip to the ice cream shop and make it in the comfort of your own house. This chocolate ice cream recipe is rich, delicious and simply decadent, not to mention so much better homemade. If you are looking for something light and healthy just ran away now. This is once in a while splurge. Made with cream, milk, eggs, dark chocolate and cocoa powder this ice cream is everything chocolate ice cream meant to be. Serve it in a waffle cone and indulge.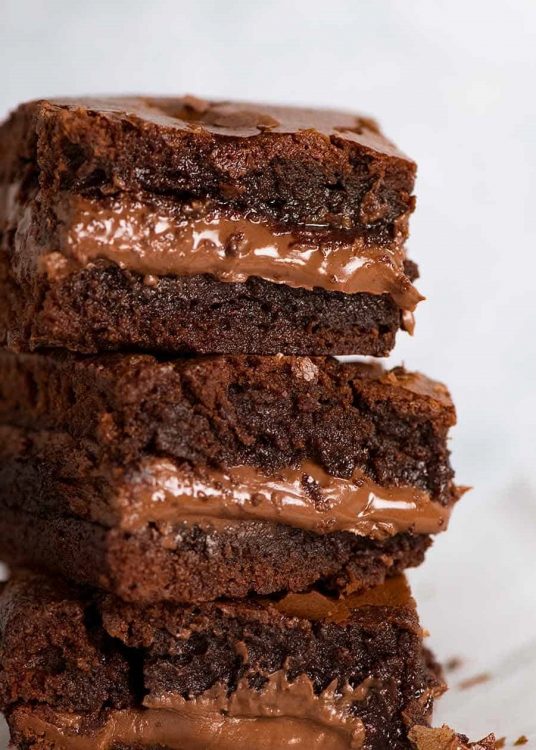 Kids are addicted to those Nutella brownies. Ridiculously short 3 ingredient list makes mama happy and the finished product of chewy, gooey, fudgy, soft, irresistibly delicious treats send kids into a sugar bliss. Those tasty bites of hazelnut goodness are so easy to make you will never believe it. Just 5 minutes, 3 basic ingredients and 25 minutes in the oven. Serve them with a scoop of vanilla ice cream or a cold glass of milk.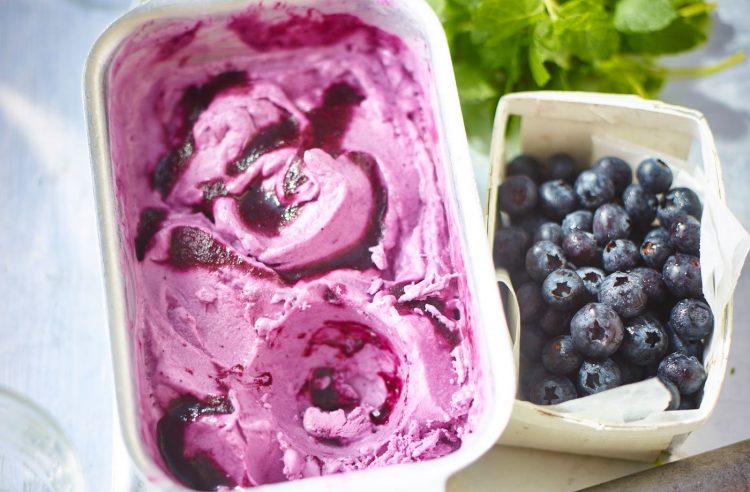 If you have an ice cream maker you should put it to a good use and make this delightful blueberry frozen yogurt. It is light, refreshing, tangy and citrusy: kids go bonkers over it. Perfect as a hot summer day treat. And super healthy. Made with yogurt, blueberries and honey this yogurt stays scoop-able in the freezer unlike other homemade ice creams, thanks to the magic of combining full-fat yogurt with honey in the ice cream maker. Totally worth the effort to surprise your loved ones with this yummy fro-yo.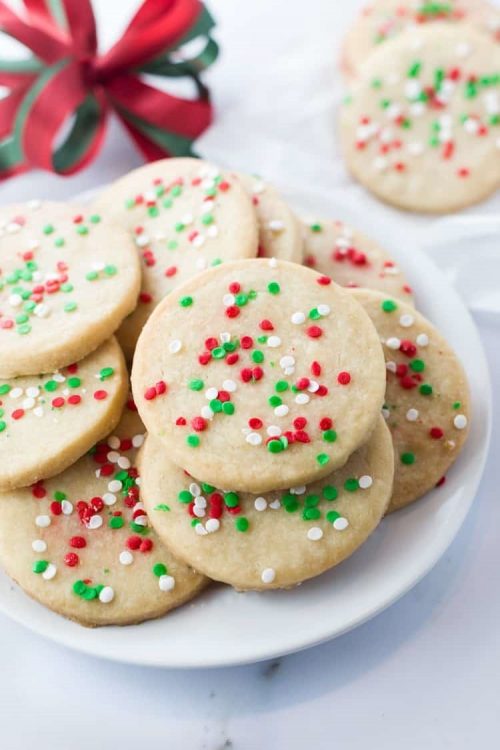 Kids have pretty simple palettes when it comes down to their food. Same goes for desserts, and sometimes simple is just better. Those three ingredient buttery shortbread cookies are just what the name implies. Kids love dressing them up with sprinkles and show their creative sides.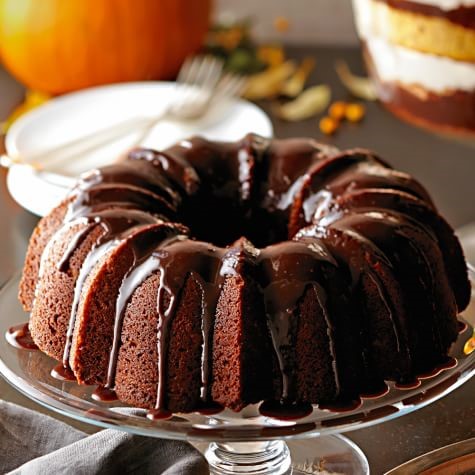 A heaping dollop of pumpkin puree makes this pumpkin bundt cake with chocolate glaze almost healthy. What a wonderful fall dessert idea. Full of traditional autumn flavors like cinnamon, cloves, nutmeg and of coarse pumpkin this cake is moist and covered in decadent chocolate glaze. Beautifully orange this cake is jolly and is a perfect compliment to all the Halloween and thanksgivings festivities.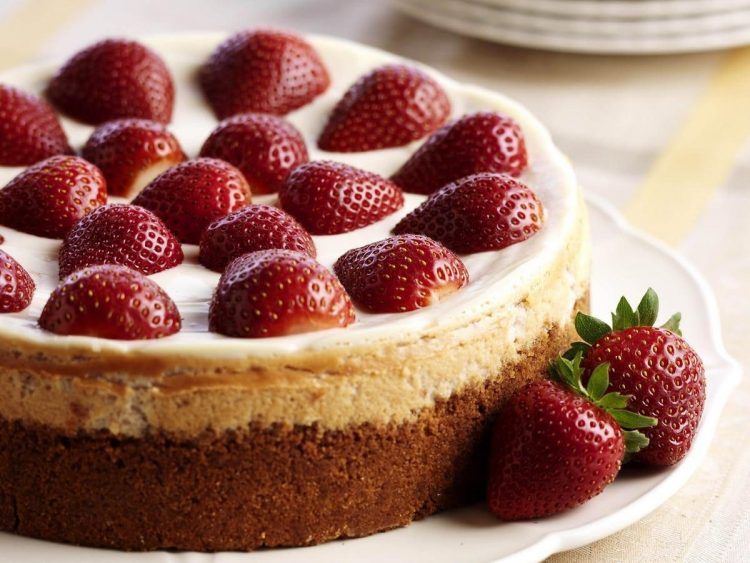 Who knew that making cheesecake can be that easy. Kids will love this strawberry cheesecake. It is fluffier and less dense than a traditional version and the strawberry sauce is just a stunner. Cheesecake base does not require baking, the cheesecake filling just plonk and mix, and the hardest part about the strawberry sauce is to stop testing it.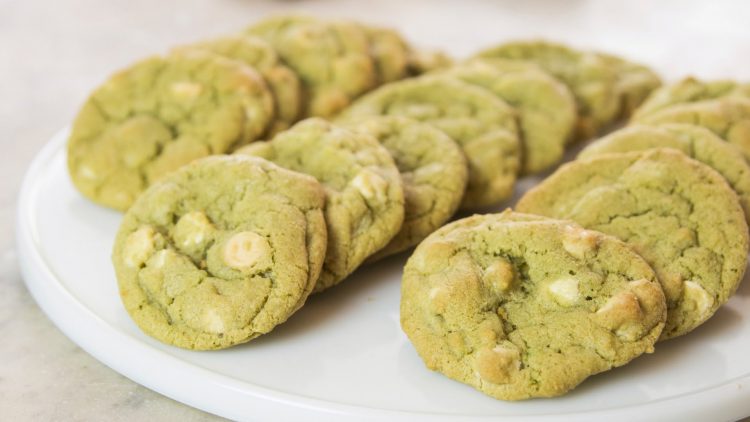 Green tea flavor might be an acquired taste but kids surely will love the fun moss color of these green tea cookies with white chocolate chips and at least give them a try. Green tea ice cream is actually my daughter's favorite. So you never know. Made with matcha tea powder they are a bounty of antioxidant powers.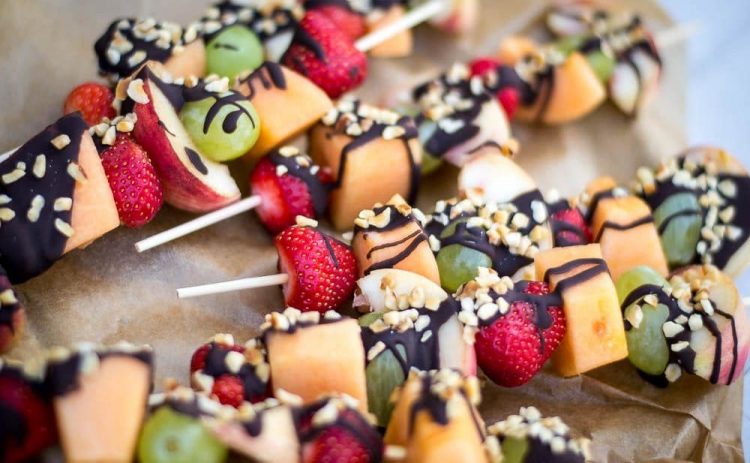 You kids might say No to fruit salad by they will never pass on on one of those fruit kebobs drizzled with dark chocolate. Let them make the kebabs themselves and pick the fruit as well, as an entertaining activity. Kids will eat anything of the stick – so load those kebabs with nutrient dense berries, fresh pineapple chunks, grapes, kiwi, mangoes and melons. Roll in sprinkles or nuts for an added crunch.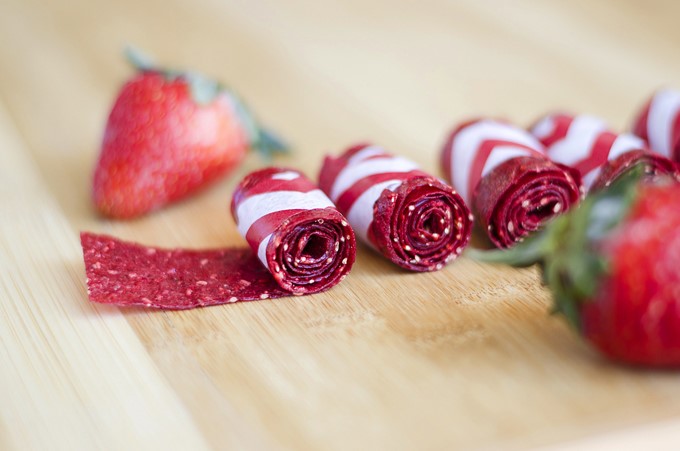 They are a little bit of work and time in the oven but so worth it. Once you try those three ingredient fruit roll-ups you will never let your kids eat the store-bought ones. The ones that are loaded with ingredients you can't even pronounce. You just need 3 ingredients: fruit, lemon juice and something to sweeten it. You'll blend it all up, spread thin on a lined baking sheet, then bake at a very low temperature for a few hours, until dried. I love the combination of strawberry and raspberry and the vibrant red color of the finished roll-ups.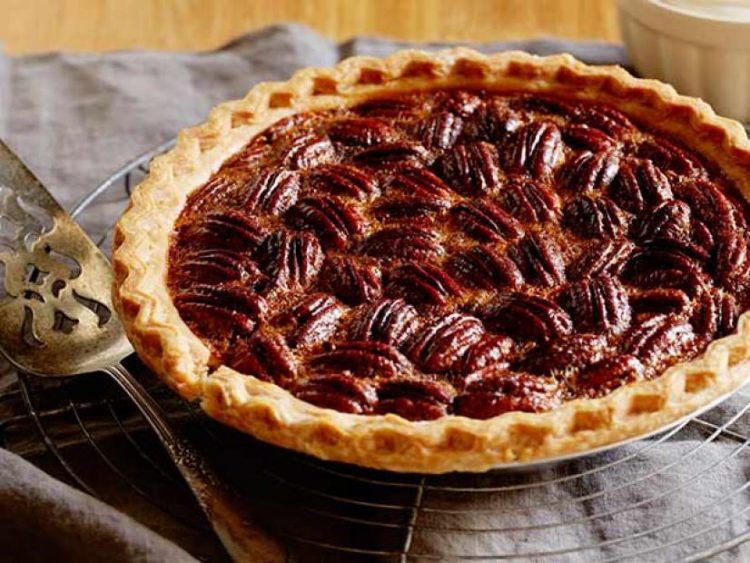 What kid ( or adult) can resist a delicious, crunchy pecan pie. Kids also love holidays and this traditional, festive treat is a wonderful dessert to make together with your kids around the holiday time to create great memories together. This pie is rich, slightly sweetened, gooey and just a a dynamite. Its is also pretty easy to make just with a handful of basic ingredients.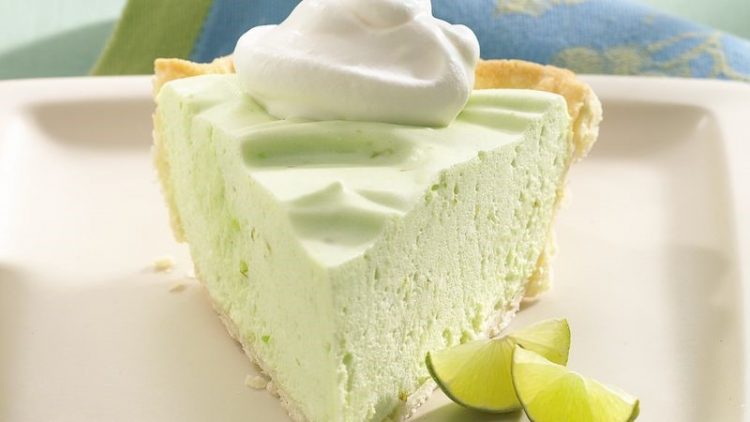 For a taste of paradise try this light and creamy confection. Fluffy key lime pie is tropical, low on fat, sugar and fuss. Perfect for a summer day with it's beautiful citrus flavor and green color. I love the simplicity of the dessert and kids will be begging for you to make more.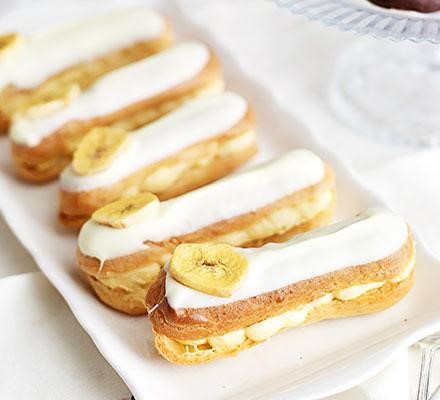 If If your kids are big banana lovers like mine this recipe is a great find for you. Those homemade banana eclairs are freshly baked puffed pastries that are filled to the brim with banana infused cream. What a fun spin on an old-fashioned dessert. Kids will be so excited. Anything finger food is going fast. Another great idea is to make the eclairs a fun miniature version to spoil your little ones.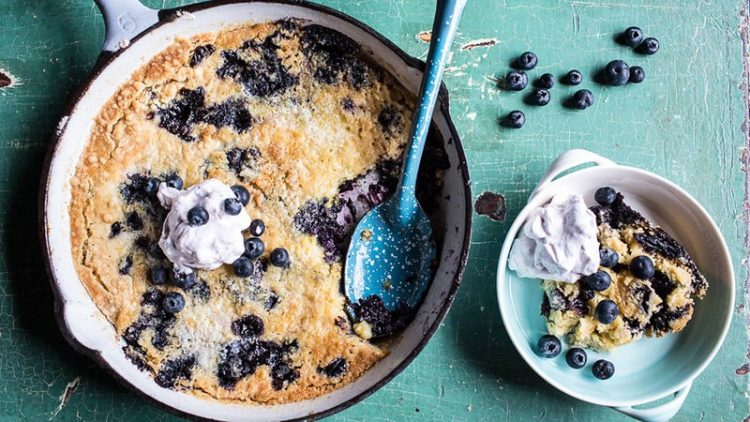 This blueberry dump cake is like a fun "dumping" game you can do with your kids. They love just dumping everything in a pan and then see a delicious cake magically come out of the oven. It is seriously the easiest dessert in the world. And is delish. Basic ingredient like cake mix, melted butter and fresh blueberries all it takes to create this yummy concoction. Serve it with vanilla ice cream for a quick and tasty treat.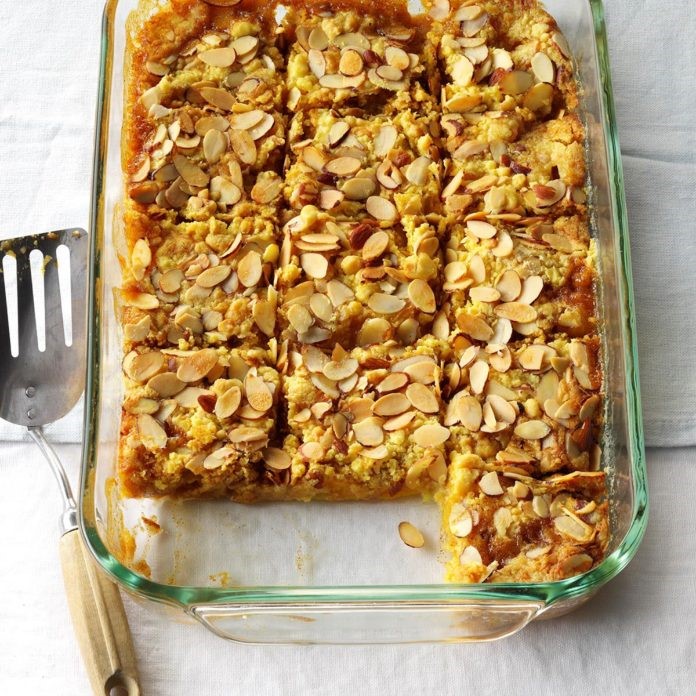 We are on a dump cake roll. Since your kids are probably in love with making and eating blueberry kind why not try it with other fantastic ingredients. This apple snickerdoodle dump cake is so good it doesn't last ten minutes in my house. Same "dumping" super easy concept of just pilling everything up in a pan and bake. Love the slight tartness of the apples paired with sweet snickerdoodle cookie mix. And pecans add a wonderful crunch to this tasty treat.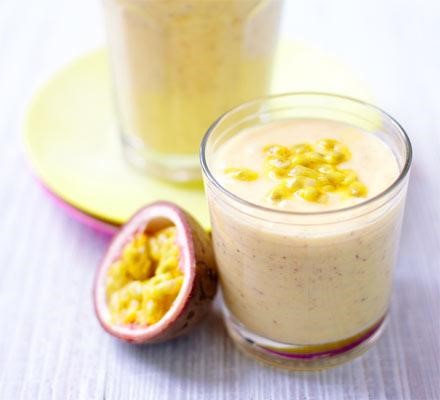 We also know jello is kid's best friend. The are obsessed with that stuff. The fruit flummery dessert is a healthy spin including any fresh fruit like plums, oranges, passion fruit or blueberries that are turned into the moussy, custardy, jello pudding. Very easy to make it is refreshing and fruity. Just make sure to allow the desert to fully cool down before chilling it overnight in the fridge for the fruit, sugars and gelatin to completely mild together.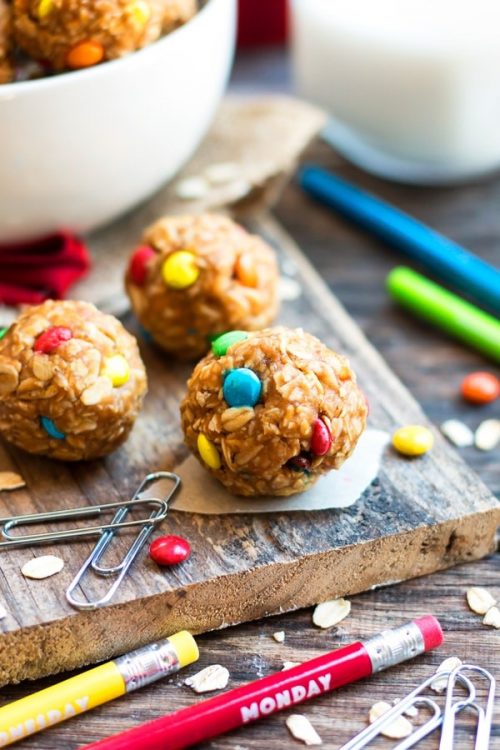 The quicker and easier the better for a busy mom. The four ingredient cookie bites are sensational. They are such a winner on a busy night. Sweet sugar cookie dough, salty crunchy pretzels, chocolate caramel candies and a chocolate drop or a nut to top it all. Absolute life-savior when your kids a begging for something sweet after dinner. They are perfect finger food as well.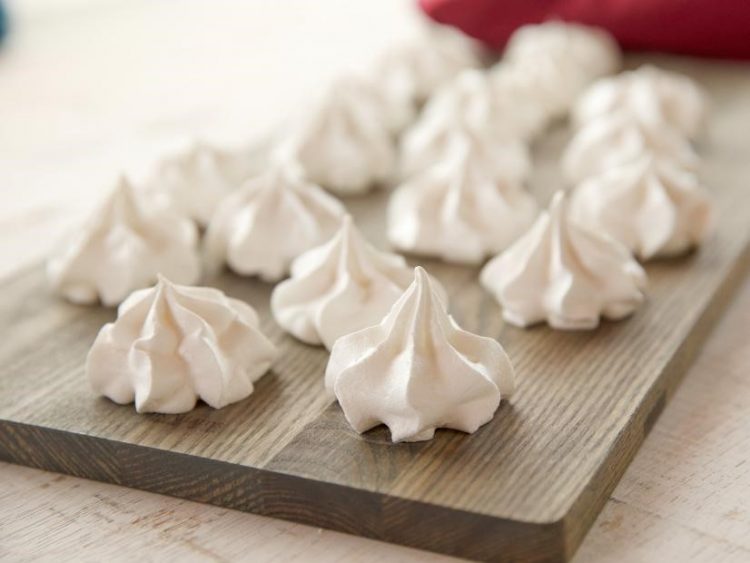 Kids have deep affection with meringue cookies. They are fluffy, airy, melt-in- your-mouth sugary sweets that will send any child into dessert heaven. Adults go crazy over homemade vanilla meringue cookies as well, just saying. Make couple batches and keep in an air-tight container for up to 3 weeks for a quick sweet treat on the go. The technique of making the meringue takes a little practice but the result is always worthy.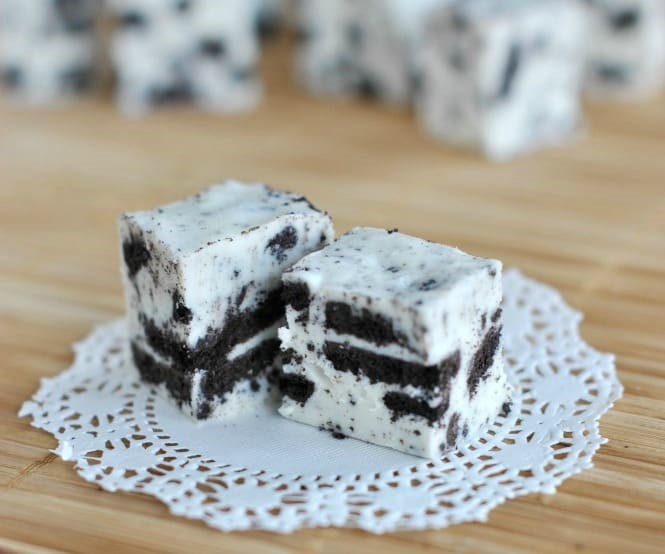 Nothing can be more kid-friendly than Oreo cookies. Now imagine them inside creamy white chocolate fudge. Kids will be infatuated by this luxurious dessert. I mean how can you go wrong with fudge. Cookies and cream fudge is so easy to make as well. Create fudge by cooking milk, butter and sugar together, stir in marshmallow flush, chocolate chips and Oreo crumbs. Spread in a pan and top with crushed Oreos.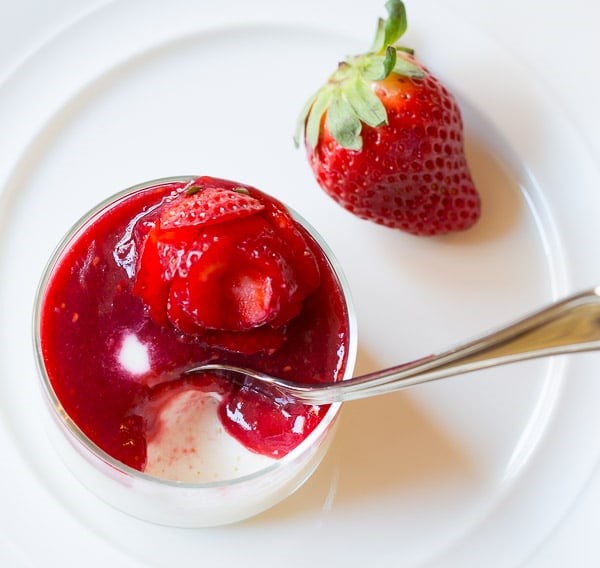 This custard like cream with tangy sweetness that is topped with strawberry compote might seem like a romantic and elegant dessert you would share with someone for Saint Valentine's day. But kids will greatly enjoy making this Swedish Cream and mostly because it is so much fun to cut strawberry roses out. The dessert itself is simple and easy to make combining basic sugar, cream, gelatin, extracts and sour cream.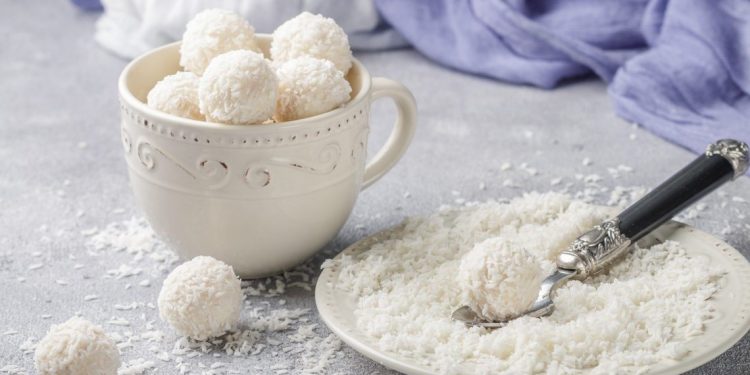 Coconut balls of Raffaello are tropical, crunchy and delightful. Save yourself a trip to the grocery store and make them at home with your kids. This 3 ingredient recipe is foolproof. Blanched almonds, coconut and condensed milk. Can't get any easier than that.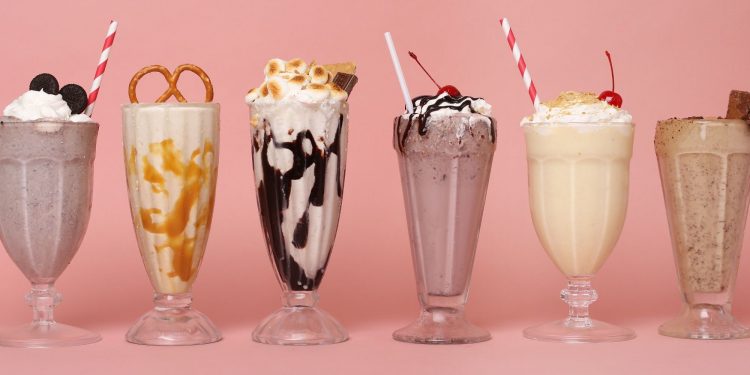 Milkshakes are a must-have for kids- as they are wholesome and full of nutrients. Most kids love milkshakes. You will never see any kid fussing to drink a glass of milkshake. You can add different fruits to this glass of goodness to pamper your kid's taste buds in a healthy way. Why go to ice-cream parlors and restaurants when you can make a variety of milkshakes at home!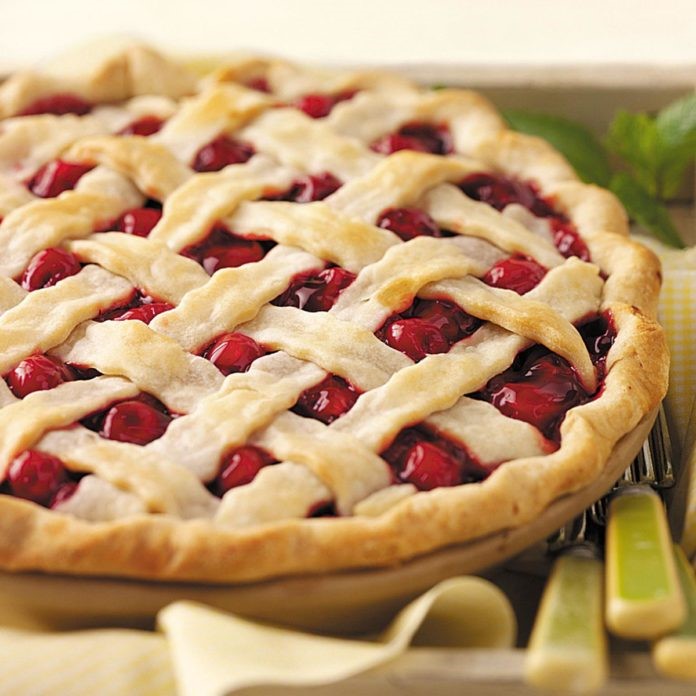 Make a homemade cherry pie from scratch to utilize all the garden fresh, ripe, cherries you picked up at the farmers market. With a buttery flaky crust and juicy cherry filling this is a summer essential for sure.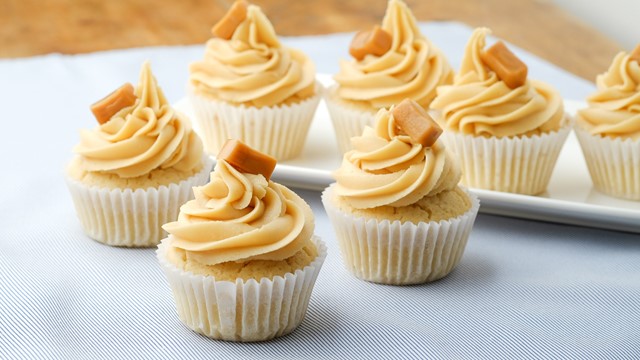 Cupcakes are kids best friend. Expand your horizons beyond ordinary and plain chocolate and vanilla. These caramel cupcakes are supremely moist, stuffed with caramel cream and topped with salted caramel frosting. Caramel heaven indeed.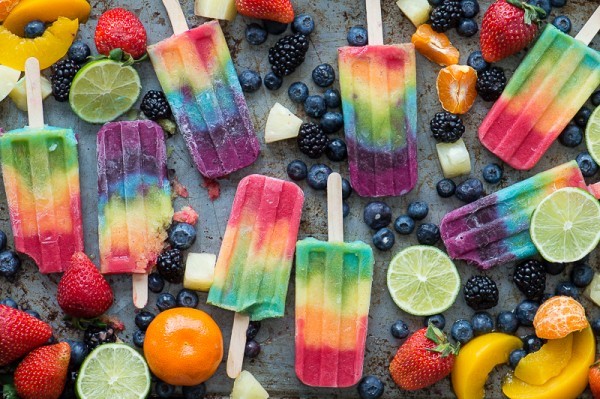 If you are a kid, nothing can be better on a hot, summer day than a cold, straight out of the freezer popsicle. Unless it is a rainbow popsicle. Trick you kids into eating more fruit by making these wholesome, delicious, dairy-free sweet treats. There is the delicious blueberry, vibrant raspberry, aromatic strawberry, fragrant apricot, exotic pineapple and pretty green kiwi and mint combo.