It's easy to reward your child with a cookie for good grades, a great win in sports, or great behavior, but are you really "rewarding" them by doing this? Most major cookie brands are filled with empty calories, refined sugar, harmful chemicals, and no nutritional value. You may be hurting your child's health more than you think.
That's why at Bart and Judy's Bakery we fight to change how cookies are made! Our cookies are baked with the best, all natural ingredients. Our cookies have the delicious chocolate chip flavor but none of the bad stuff! So, you won't have to worry about your child taking in a bunch of chemicals.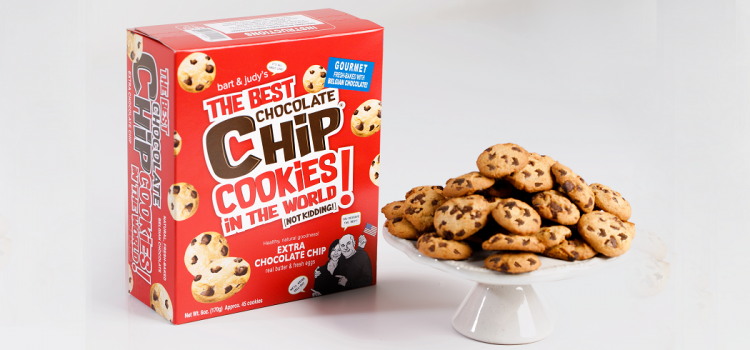 What are these healthy cookies made of?
Pure Cane Sugar

A better alternative to refined white sugar. Refined processed sugar can depress your immune system, fuel bad bacteria, and cause high blood glucose levels contributing to diabetes, obesity and fertility issues.

Real Butter and Fresh Eggs

Most major cookie companies use chemical derivativesof butter and eggs, which removes most of the nutritive benefits. By adding real eggs and butter, we are able to add some nutrition to a delicious snack.

Real Vanilla

Bart and Judy's uses the best Madagascar Vanilla that provides a flavor profile that is full, sweet and creamy. Not the imitation stuff.

Belgian Chocolate

High quality, imported chocolate chips that are gourmet. Not with DEXTROSE that lacks nutritional value and will raise your blood sugar heavily.

NOTHING ARTIFICIAL!

Bart and Judy's bakery prides itself on having All Natural products! Providing Children, Families and Cookie lovers everywhere with a healthier version of the Classic Chocolate Chip Cookie. There are no trans fats, no hydrogenated oils, and no refined sugars!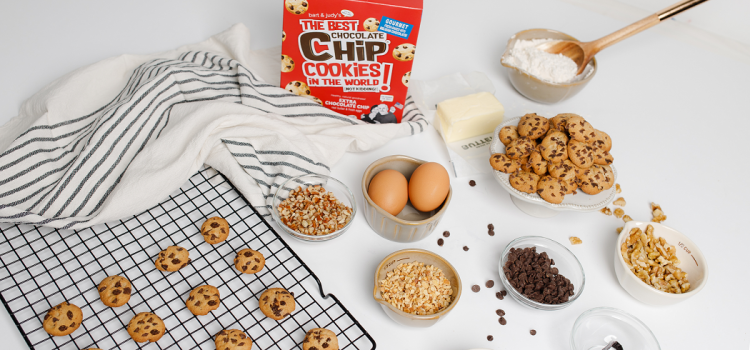 What delicious flavors do they come in?
One of the great things about Bart and Judy's cookies is that they come in a variety of delicious flavors. Enjoy our Classic Chocolate Chip Cookies, Mint Chocolate Chip Cookies, Peanut Butter Chocolate Chip Cookies, Chocolate Chip with Pecans & Walnut Cookies! We also do specialty flavors such as Organic Oatmeal Raisin, Ginger Snap and Sweet Potato Shortbread! There is a perfect flavor for everyone and the best part is, all of the flavors are all natural and made with love!
Where can Bart and Judy's cookies be purchased?
Do you want to enjoy delicious cookies or reward your children without feeling bad or taking in harmful chemicals? You can find our wonderful, all natural cookies at www.BartandJudys.com, which also offers a subscription plan and the best possible deals! Use code: MBS15 for 15% off today! We are also offering 50% on the first payment of ALL subscription order! Buy more, save more!
If you are based in California, we are available at the following retailers – Whole Foods, Bristol Farms, Gelson's, Sprouts and select Ralph's locations. So, make sure to grab a box while you're grocery shopping! You'll thank us later!