YoYos have always been a go to toy for children. In elementary school the yoyo stars would come and show us how cool yoyos could be, doing all kinds of tricks. Of course they were trying to sell yoyos and we would always buy one. We could never figure out how to do those same shots. Well I could kind of walk the dog. But that was as far as my yoyo talent went. Just because I couldn't do the tricks didn't mean I didn't have fun trying. I would spend hours trying. Yomega has taken the yoyo to a whole other level. With themes like Starwars. of course there are still your classic yoyos to be had as well as some cool new toys that will keep your kiddos entertained for hours.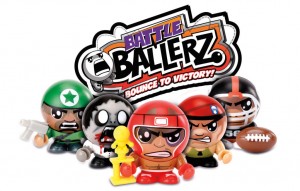 Introducing our new line, Battle Ballerz: The First Characters With Removable High-Bounce Heads. These are the next level of super balls. The heads bouncy calls and they come off. You can mix and match the bodies to the heads and battle them any way you like. They also come with little weapons that can also be mix and matched. There is no limit to the games you can come up with.
With the Star Wars movie causing all kinds of hype these yoyos are a perfect addition to any collection. These adorable stands make a perfect place for displaying your yoyos. Bring out your inner kid and collect them all.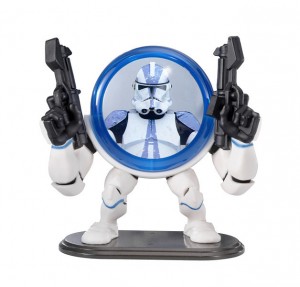 This collection includes Yo Men, The newest, coolest way to play and display your yo-yos with the most popular characters from the Star Wars

Universe! Yomega Yo Men include a Yomega Fireball yo-yo, cradled in a highly detailed Action Stand sculpted in the character's likeness.

String Bling, this assortment includes High-Performance Fireball Yo-Yos with all-new Star Wars designs, plus unique rings featuring favorite characters relating to the design. String bling rings not only look cool, they protect your finger from tight strings during play. String Bling Wave 1 includes Yoda, Boba Fett, Darth Vader and Clone Trooper.

Last but not least, Star Wars Yomega Glide, available for a limited time, Yomega has produced its professional level yo yo, The Glide, in a collectible Star Wars series, with laser etching of Darth Vader, Boba Fett, Storm Trooper and both Rebel and Imperial Symbols.

Of course you can get your classic trick yoyos as well perfect for any budding expert.
Connect with them