Thanksgiving is a time to be with family, share what you are thankful for, and eat your weight in turkey, but sometimes things don't go as planned. Be prepared for anything Thanksgiving might throw your way with these driving, fire, and heart safety tips!
Driving Safety
The Facts:
According to Forbes, Thanksgiving is the deadliest holiday to drive (in 2012 there were 764 fatal car crashes and 50,000 nonfatal crashes)
At least 40% of the passengers killed in crashes on Thanksgiving 2012 involved drunk driving and about 60% weren't wearing seat belts (Forbes)
How to Stay Safe:
First, be sure that you and everyone in the car is wearing a seat belt. This is one of the simplest and easiest ways to help prevent fatalities during a car crash. Additionally, be sure to never drive drunk. If your family causes you to drink a little too much at Thanksgiving dinner, see if someone else in the family can drive, or call a cab if you need to. Do not put your family in danger because you had a little too much red wine.
If you take these precautions and still end up in a car crash (it happens), make sure to have the RapidSOS Haven app downloaded on your phone (App Store and Google Play). Oftentimes it is hard to articulate your location to 9-1-1 during a car crash, so Haven sends your precise location directly to 9-1-1, allowing help to get to you quickly.
RapidSOS is offering Mom Blog Society readers 1 year of free access to the Haven Family Plan as a Thanksgiving present. Learn more and sign up here.
Fire Safety
The Facts:
There are nearly twice the number of cooking fires on Thanksgiving than on any other day and Thanksgiving Day home fires cause more damage and claim more lives than home fires on any other day of the year (The Global Financial)
Thanksgiving Day in 2013 was the leading date for home cooking fires with 1,550, 230% above the average number of fires per day (NFPA)
How to Stay Safe:
Now that you know the facts about Thanksgiving fires, be sure to follow these tips from the National Fire Protection Association to stay safe while making your Thanksgiving meal!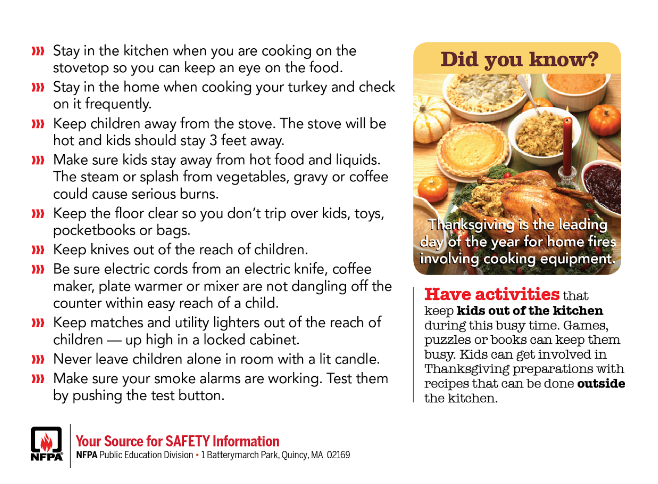 Heart Safety
The Facts:
Thanksgiving food is riddled with salt, butter, and all the unhealthy things you try to avoid on most other days of the year. All these foods, as well as the stress of family, planning, and hosting a meal can lead to some major health problems.
How to Stay Safe:
To keep your heart healthy this Thanksgiving, follow these tips from the American Heart Association (see the full list of tips here):
Instead of butter, substitute equal parts cinnamon-flavored, no-sugar-added applesauce.
Use vegetable oils such as olive oil instead of butter (even in your mashed potatoes).
Bake, grill or steam vegetables instead of frying.
Keep stress to a minimum by planning ahead and taking time to relax.
Be sure to get enough sleep!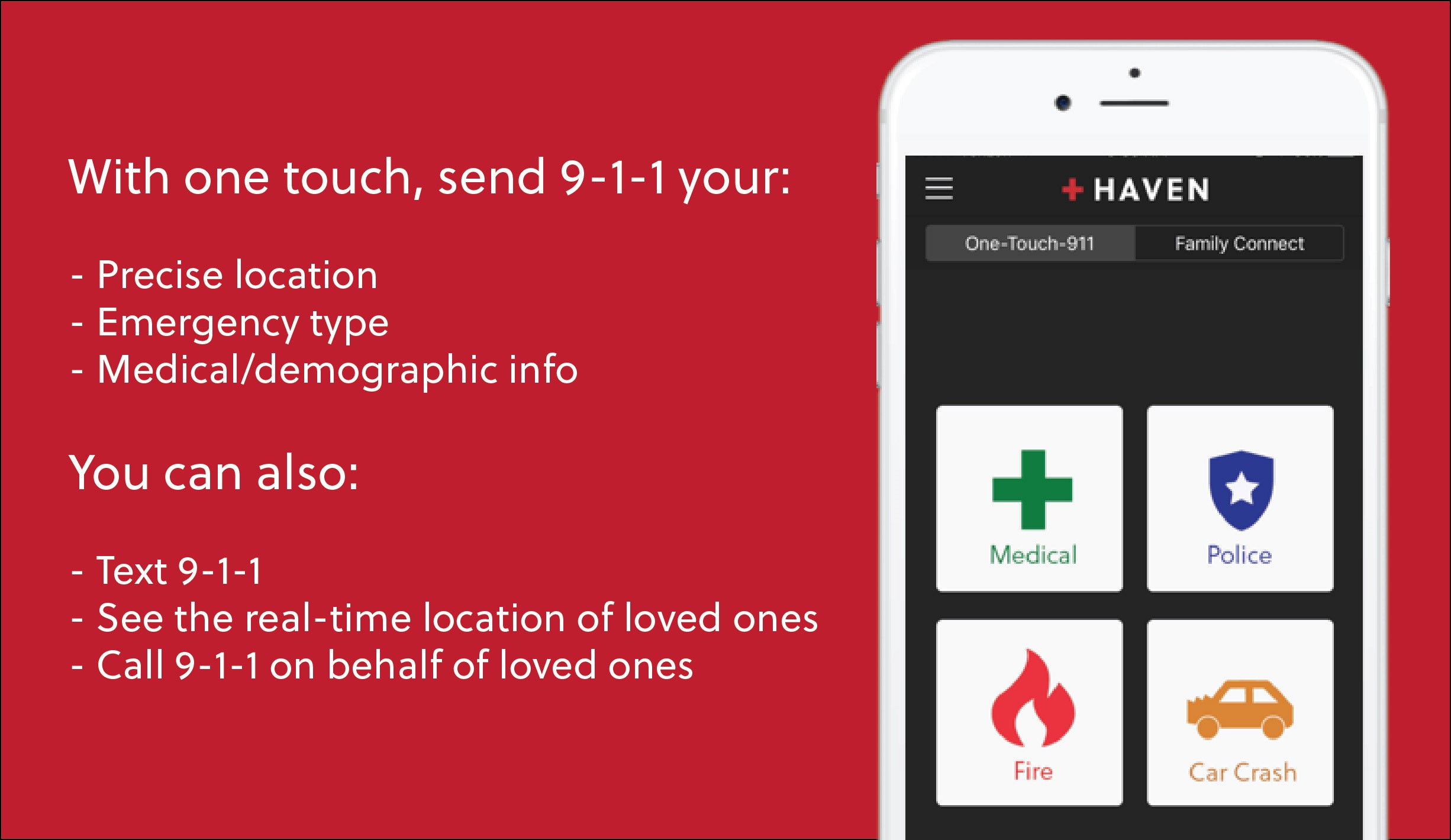 Stay safe no matter what happens this Thanksgiving by downloading the RapidSOS Haven app on the App Store or Google Play. With Haven you can send your precise location, emergency type, and medical/demographic info directly to 9-1-1 in an emergency. You can also see the real time location of loved ones, check in with them, and even call 9-1-1 on their behalf.
As a thank you to our readers, you can get 1 year of free access to the Haven app Family Plan (add as many family members as you'd like!) if you sign up here. Act fact before the offer ends!
You can follow RapidSOS on their Social Media: Facebook | Twitter |Instagram| Google+| YouTube|