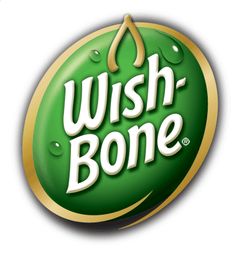 Are you tired of the same old salad dressing? Well, move over honey Wish-Bone has a new set of salad dressings called E.V.O.O. that will add favor to any dish.
Since it's been so hot lately I've focused more on easy meals and salads that we can enjoy every day. One salad I found from the Wish-Bone website that looks really good is the Quinoa Chicken Salad Bowl .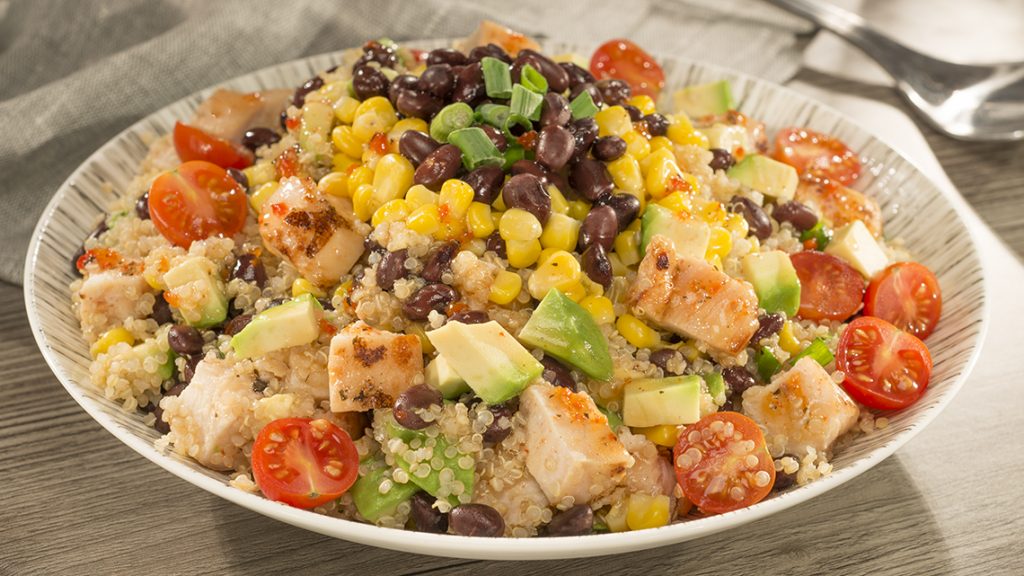 I took the time to create this salad and I'll go on record to say…..it was GOOD! I was a little worried that the youngest children wouldn't enjoy it because we all know how kids can be very picky when it comes to new dishes.
I mean within a blink of an eye the salad was all gone, gone I say lol! What I like about this quick Wish-Bone salad is, you can add breadsticks or cracker or make a nice glass of ice tea to compliment this meal.
I didn't have any breadsticks or crackers on hand but next weekend when we have my grandson's party I intend to purchase all those ingredients and add them to this meal.
It only took 25 minutes to make and here are all the ingredients you'll need:
Ingredients Serves 4
2 cups cherry or grape tomatoes
1 bag Birds Eye® Super Sweet Corn, cooked according to package directions
1 can (15.5 oz.) black beans, rinsed and drained
1 avocado peeled, seeded and diced
2 green onions, thinly sliced
2 cups diced cooked chicken
2 cups cooked quinoa
Directions
Arrange all ingredients in salad bowl and toss.
As you see above the Wish-Bone Dressing came from their new line of E.V.O.O. and again the taste is great!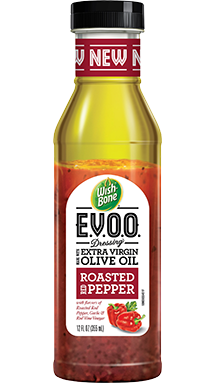 I hope to create a dish like this the next time and dress it up with one of E.V.O.O. dressing. I'm sure like with many other dishes I've tried with the E.V.O.O. salad dressings this dish will be delicious too! (Tortellini & Salmon Salad )
Take a moment today to visit Wish-Bone, they have a lot of good tasty recipes that you can use with your E.V.O.O. salad dressing. Don't forget you can make a few of these tasting dishes for your summer parties too!
You can find the new Wish-Bone® E.V.O.O Roasted Red Pepper Dressing at many of your retail stores.