Italy is a country famous for its amazing food and culture, so it is no surprise that many people visit from around the country every year. A lot of Italian cuisines indeed contain a lot of carbs, but this comes in all shapes and sizes and doesn't ever get boring. Depending on what region you visit in Italy, different dishes will be specific to that part of Italy.
If you are looking for a fantastic Risotto dish, you should visit Milan. For a mouth-watering Ragu alla Bolognese, you should definitely go to Bologna, and if you fancy a carbonara, then Rome is the place to be. You can go on a food tour in many regions of Italy and enjoy authentic cuisine that is specific to that area of the country. While on tour, you will also get the opportunity to try some Italian wine that is locally produced wherever you happen to be in Italy.
Spaghetti Carbonara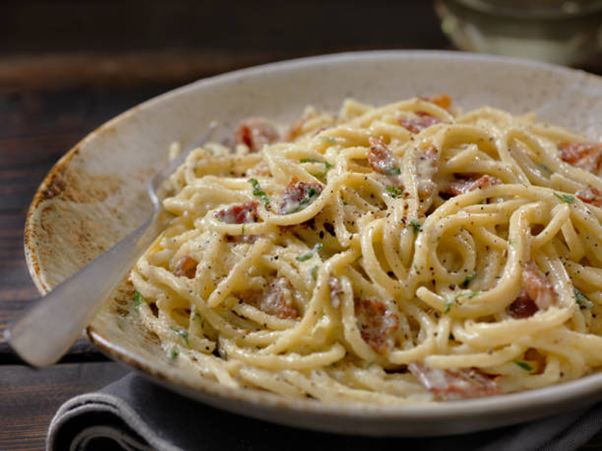 Image source
Spaghetti carbonara is a pasta dish that most people have heard of, regardless of where you are from in the world. Traditional carbonara is prepared with Parmigiano cheese, spaghetti noodles, guanciale, and egg. Unlike some forms of spaghetti carbonara that are made with cream around the world, you won't be able to find it made this way in Italy. If you go to a fancy restaurant in Italy, you might also get a drizzle of truffle oil over the top of the dish. The best place to find the perfect spaghetti carbonara is definitely Rome which is famous for it.
Cacio E Pepe
Cacio E Pepe is another pasta dish most well-known for originating from Rome. It is a very simple dish, but it is absolutely amazing when made correctly. This dish has only two main ingredients: black pepper and pecorino cheese. It is often served with spaghetti, and if you happen to be in Rome, you must visit the restaurant named after this dish, Cacio e Pepe.
Eggplant Parmesan
Another classic dish to come out of Italy is eggplant parmesan. If you want to try the most authentic version of this dish, you should head to a local Italian market on your vacation. Here you will find a local, usually an Italian grandma, who has made eggplant parmesan the traditional way and will give you the best experience of what Italians have been eating for hundreds of years.
Tagliatelle
Tagliatelle is a pasta originating from northern Italy, specifically Marche and Emilia-Romagna. It is best described as long, flat ribbons often served with an assortment of seafood, including mussels and shrimp. This type of pasta pairs perfectly with some locally sourced white wine, and once you try it, you will be sure to order it again in the future.
Pizza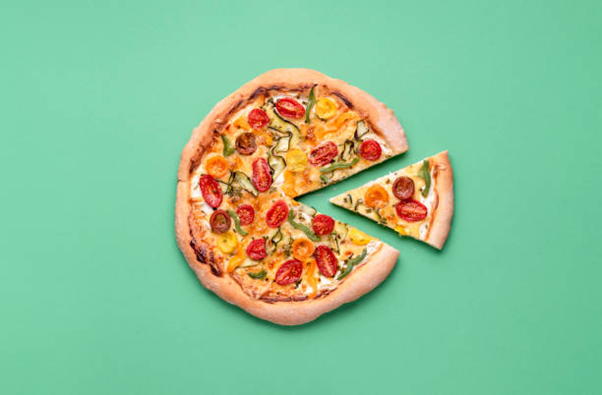 Image source
You can't really visit Italy without trying one of their most famous dishes that is enjoyed all around the world. Finding somewhere with pizza in Italy is extremely easy, and you can be sure it will be amazing. There are hundreds of different pizzas you can try on your visit to Italy, but some that stand out include the Neapolitan pizza and Sicilian pizza. The Neapolitan pizza is made with mozzarella cheese, tomatoes, olive oil, salt, and fresh basil. Sicily is an Italian island famous for its Sicilian pizza, so if you get the opportunity to visit here, you should try out their pizza. If you visit Rome on your vacation to Italy and want to know some fantastic places for pizza, then definitely check out Bonci and Roscioli.
Tiramisu
So far, this list has consisted mostly of main dishes and starters without any mention of desserts. Tiramisu is a classic Italian dessert made with mascarpone cheese, ladyfingers, and coffee mixed with eggs and cocoa powder. It is the perfect choice to top off a genuinely Italian dinner and the place where you most likely find the best Tiramisu in Rome.
Veal Alla Milanese
This is a dish that comes from the city of Milan and is made with a veal cutlet which is coated with breadcrumbs. It is then fried in butter and served with salad. It is slightly different from your everyday Italian dishes consisting of pizza and pasta, but it is incredibly delicious and not one to miss on your vacation to Italy.
Suppli
When it comes to Italian street food, Suppli is something that you will definitely find. Suppli is essentially rice balls stuffed with mozzarella and sauce made with tomatoes. The rice balls are fried in oil and served hot. It can be found at street vendors and usually doesn't cost more than €2.