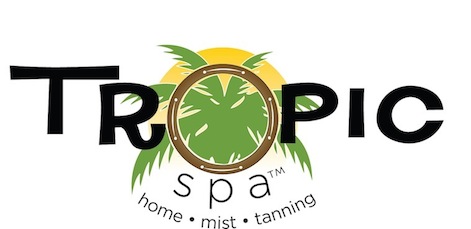 Maybe you are one of those people that doesn't want to go outside to tan all year.. Maybe it's too cold out, or you simply want more privacy. Plus if you're like me you would like to stay safe from the harmful sun. These are just a few things that made me appreciate the Tropic Spa Mist Tanning Kit. The simple design and functionality had me from the start. After loading a few refill cans into the Mist Tanning Kit I was on my way. With this being a spray on tan I would recommend doing it in a easy to clean up location in case you have some residue escape the area you have chosen for this to take place. For myself, I simply laid a large towel on the floor and hung the unit on the back of the door. It was that easy to use.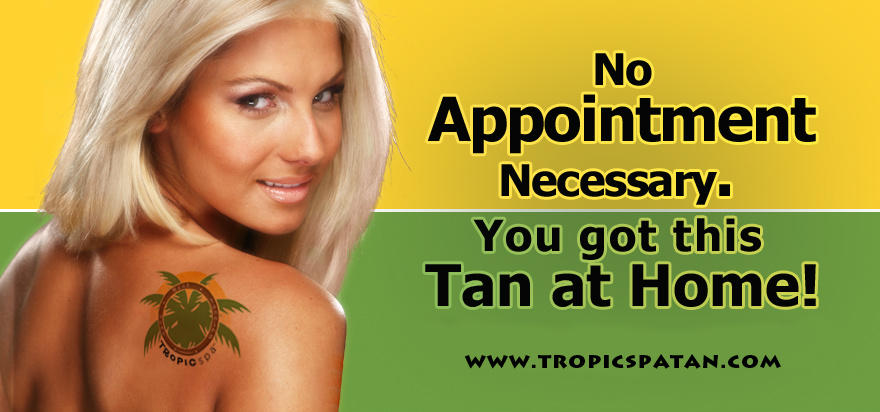 After using the Tropic Spa Mist Tanning Kit I was surprised to see such a difference in color the next day. The product made me feel like spring, even with all the snow outside. I love the idea of tanning at home and inside a temperature controlled room. Being able to get up and get a ten when I want to is much more convenient then leaving the house and I save money. I could see this being a product that would not only be more convenient but save me money in the long run, whether it be from gas driving to the tanning salon, or paying for those tanning bundles that quickly add up. This is going to be a tan that you use consistently just because it is more convenient to do so.
You this coupon code to get your deal today. Coupon code is 9JRGK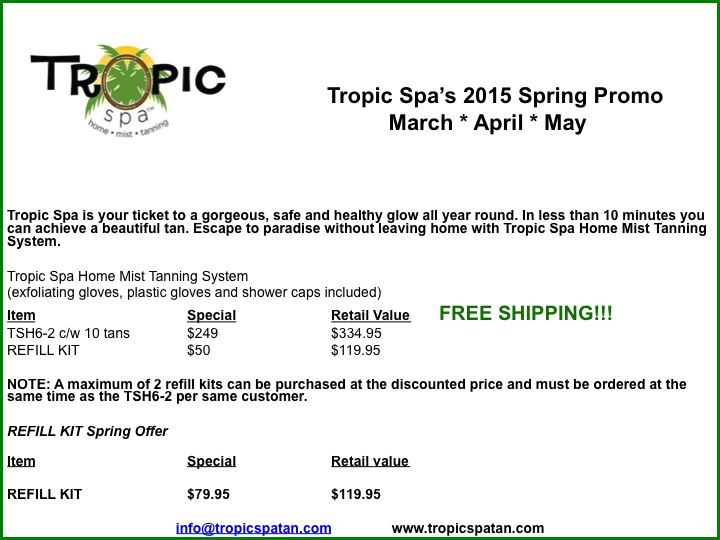 I am sure that once you try the Tropic Spa Mist Tanning Kit you will be just as convinced that it is a better alternative then taking an hour out of your day to add a little color to your skin. This kit is going to give you a safer and more money inefficient life, sounds great to me.
Connect with Tropic Spa Mist: Shop | Facebook | Twitter
Tropic Spa Mist has been generous enough to offer one lucky Mom Blog Society reader a chance to win their very own Tropic Spa Mist Tanning Kit! Simply click the image below to go to the entry form.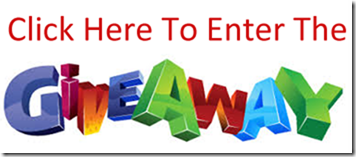 Disclaimer:
This product was received from the Company for review purposes only. All thoughts and words in this post is my own and I was not paid to endorse it. I am only voicing my opinion about this product.