You know you need to call a plumber, but, when you look online, you realize there about a million plumbers to choose from.
The last thing you want to do when the condition of your home is in jeopardy is spend hours researching who to call.
But, you also don't want to hire a plumber who rips you off or who doesn't do a good job.
So, how do you find a plumber who is awesome, and find them fast?
Read on to learn the top 5 tips for finding the best plumber in your area.
1. Use Your Network
First things first, finding a great plumber, like the ones at Everlast Plumbing, all starts with using your own network.
Talk to friends, family, and coworkers about plumbers they've hired recently. Referrals are usually pretty trustworthy, as the people giving them have nothing to lose or gain by being honest.
So, if your neighbor is raving about the plumber they always hire, or if a certain name or company keeps popping up, it's likely that this person may be the best plumber for the job.
Plus, if you are relatively new to your neighborhood, asking around for plumbing recommendations can be a great way to find a new plumber and introduce yourself to the neighborhood.
2. Do Some Digging
Unless your plumbing needs are urgent, it's best to also verify any plumbers you are considering hiring with the Better Business Bureau.
If any of the companies on your list have any complaints against them or issues that have been left unresolved, it's best not to hire them.
Getting in touch with the Better Business Bureau can also help you figure out any licenses or certifications the plumber you hire should have.
In California, for example, you need a plumbing license for any job that costs more than $500.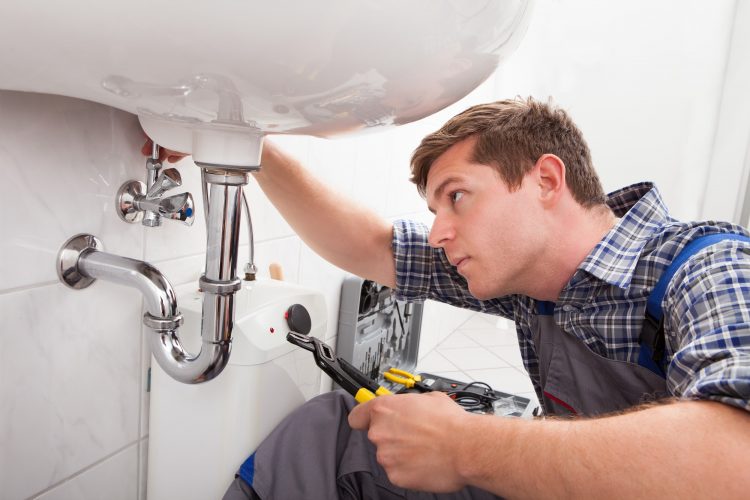 3. Do Some Comparing
It may seem like two plumbing companies are offering basically the same service, but upon deeper investigation, you will quickly realize one is usually offering a better deal than the other.
To find the best price, write down everything that needs to be done in your home. Then, call each plumber you are considering to get a free estimate. If they do not offer a free estimate, that's a good reason to cross them off your list as well.
Also, find out whether the plumber charges by the job or by the hour. Knowing this will help you determine which plumber is best for your needs.
4. Check Out Online Reviews
Online reviews are a gold mine when it comes to finding the best plumber in your area.
Make sure to not only look at the reviews on the company's website, but also the ones on Google and Yelp. This will help give you a full picture of the pros and cons of each company.
5. Ask the Right Questions
The more questions you ask your plumber, the more you'll know whether or not they're the right hire.
Some questions you should ask include:
Do you have licenses and insurance? (they should have at least $500,000 in liability insurance and they should also have workman's comp insurance)

How many years of experience do you have?

Can you give me a list of referrals?

What is your availability?
With these five tips in mind, you should be well on your way to finding the best plumber in your area. Comment below with any questions you may have.