Tips to Survive Financially as a Single Mom
Being a single mom is not easy. Juggling work, parenting, and household responsibilities can be overwhelming. And on top of it all, you have to worry about money – how you're going to make ends meet, put food on the table, and pay the bills. If you're finding it tough to make ends meet, don't worry – you're not alone. Millions of single moms are struggling financially. But there are things you can do to survive financially as a single mom.
Being a single mom is no easy feat. Not only do you have to contend with the everyday challenges of parenting, but you also have to manage the financial burden of being the sole breadwinner. According to a recent study, the average single mother spends nearly 30% of her income on child care, leaving little room for other expenses. This can put a lot of stress on already stretched budgets. One way to ease the financial burden is to look for ways to make extra money.
There are a number of ways to do this, from taking on part-time work to selling items online. One way to ease the burden is to consider how to do cash advance on credit card. But keep in mind that cash advances typically have higher interest rates than regular credit card purchases, so it's important to only borrow what you need, and be sure to repay the loan as soon as possible to avoid accruing additional interest charges.
With a little careful planning, you may avoid getting into debt, so let's first consider some helpful ways to manage your finances as a single mother.
Start by Evaluating Your Financial Situation
Take a close look at your income and expenses to see where you can cut back. Make a budget and stick to it. As a single mom, it's important to take a close look at your financial situation and make a budget that works for you. Start by evaluating your income and expenses to see where you can cut back. Maybe you can cut back on eating out or entertainment expenses.
Once you have a good idea of your monthly budget, stick to it as closely as possible. It's also important to create an emergency fund for unexpected expenses. Having a plan in place will help you stay on track financially and provide peace of mind for you and your family.
Create a Support Network
Every mother knows that raising a child is a full-time job. Between working, cooking, cleaning, and shuttling kids to and from activities, it's easy to feel overwhelmed. That's why it's so important to have a support network in place. Whether it's family, friends, or a support group for single moms, leaning on loved ones for help can make all the difference.
When you have someone to share the workload with, you can spend more quality time with your children and less time worrying about everything that needs to be done. In addition, having a strong support system can help you weather the tough times, like when your child is sick or going through a difficult behavior phase. So if you're feeling overwhelmed, don't be afraid to ask for help from those who love you.
Look for Ways to Make Extra Money
Can you pick up a few extra hours at work? Start a side hustle? Sell some of your belongings that you no longer need or use? From freelancing to starting a side hustle, there are many options available. The key is to find something that fits your skill set and schedule.
For instance, if you're a whiz with numbers, you could start doing taxes for other people. Or if you're good at writing, you could start a blog or become a freelance writer. There are also many opportunities for making money online. With a little creativity and effort, you can find the perfect way to bring in some extra cash flow.
Get Help With Childcare
According to a report from the National Association of Child Care Resource & Referral Agencies, the average cost of full-time child care for an infant in the United States is $7,500 per year. For a working single parent, child care can be a major financial burden. There are a few ways to get help with childcare costs.
First, see if family members or friends can pitch in. If that's not possible, there may be affordable child care options available through your state's child care assistance program. You can also look into hiring a nanny or au pair, which can be more expensive but may provide your child with more individualized attention.
Ultimately, there's no one-size-fits-all solution when it comes to childcare, but there are a number of options available to help ease the financial burden.
Take Advantage Of Government Assistance Programs
If you're struggling to make ends meet, government assistance programs can help, including food stamps, housing assistance, and energy assistance.
According to the U.S. Census Bureau, there are over 10 million single mothers in the United States. Many of these women are struggling to make ends meet, and government assistance programs can help. The Supplemental Nutrition Assistance Program (SNAP), also known as food stamps, provides assistance with food costs for low-income families.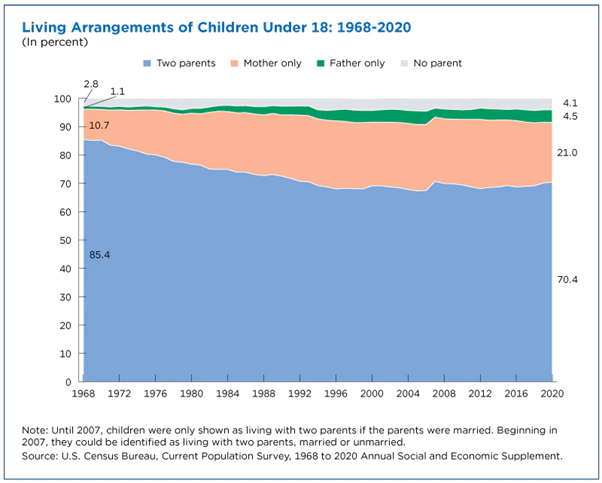 Housing assistance programs can help with rent or mortgage payments, and energy assistance programs can help with heating and cooling costs. In addition, the Women, Infants, and Children (WIC) program provides nutritious food, counseling, and other services for pregnant women and young children. These programs can make a significant difference in the lives of single mothers and their families.
Cut Your Costs
Take a close look at your expenses and see where you can cut back. For example, you may be able to save money on your groceries by couponing or by switching to a cheaper cell phone plan.
Build Up an Emergency Fund
An emergency fund can help you cover unexpected costs, like a car repair or a medical bill. Try to save up at least $500 so you have a cushion to fall back on.
Pay Down Your Debt
If you're carrying credit card debt or other high-interest debt, focus on paying it off as quickly as possible. The less debt you have, the easier it will be to make ends meet.
Make a Plan
A financial plan can help you stay on track and progress toward your financial goals. Write down your income, expenses, and goals, and review it regularly to see how you're doing.
The Bottom Line
If you're a single mom struggling to make ends meet, know that you're not alone. There are millions of other single moms in the same situation. But there are things you can do to survive financially. Follow these tips and you'll be on your way to financial stability. Good luck!'s