The holiday season is an exciting time to share with family and friends. If you are planning on hosting your loved ones this holiday season, but don't want to be too busy and overwhelmed with hosting duties, here are some helpful tips to take the pressure off.
Cook and Prep Beforehand
Cooking the day of can leave you feeling stressed and overwhelmed. You want all of your dishes to be as fresh as possible, but there are lots of things that you can make or prepare beforehand. There are some foods that just taste better when they're fresh out of the oven, but this doesn't mean you can't do all of the steps beforehand and keep it in the fridge until the day of. Some dishes, like lasagna or anything that needs to be marinated, actually taste better when they have had time to sit. Food that sits overnight before it is eaten, even foods that have been cooked and reheated the day off, have time for all of the flavors to marinate and enhance together.
Similarly, chopping vegetables and other food prep can take up a lot of your time, but these things can easily be done days in advance. Take a look at the week before your party or gathering, and figure out what steps can be done a few days prior. If you have meals planned that require cutting up a lot of vegetables, take the time after work to do this a few days before. Doing any prep work and cooking before the day of will significantly reduce the pressure you feel when your guests arrive.
Take the Easy Options
While receiving compliments on something you made on your own feels way better than someone saying they "LOVE" the biscuits you popped out of a can, sometimes taking the easy route is worth it. Committing to a meal of entirely homemade dishes can be difficult on your own, and even though you may be perfectly capable of whipping together a homemade roll recipe, it's also important to be strategic.
Try to think of a few things that it would be okay to buy pre-made, such as ready-to-bake cookies or rolls that come pre-made. If you really can't stand the idea of serving food you bought partially baked you can consider picking something up from your favorite restaurant or bakery. A pie from a really good bakery can be just as good if not better than the recipe you usually make.
Ask For Help
Just because you are hosting doesn't mean you have to take on everything by yourself. Ask your family and friends if there is anything that is their signature and see if they would be willing to bring it to your dinner. This might be a lot to ask of your grandma who lives in a senior living community, but your younger family members should absolutely be able to contribute. Many people will probably ask you what they could bring, so don't be afraid to have foods in mind that you want other people to provide.
Before inviting everyone, come up with a list of things you absolutely want to make yourself, and foods that you would like others to contribute. Maybe you want to make the main course but could use a hand with dessert and appetizers. This way when someone asks what they can bring you can easily say what would be the most helpful. It is important to set realistic expectations of yourself, and if you begin to feel like you've signed up for too much, reach out to a guest you can trust to take something off of your plate, figuratively of course.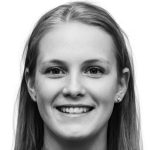 Jenn Walker is a freelance writer, blogger, dog-enthusiast, and avid beach goer operating out of Southern New Jersey.